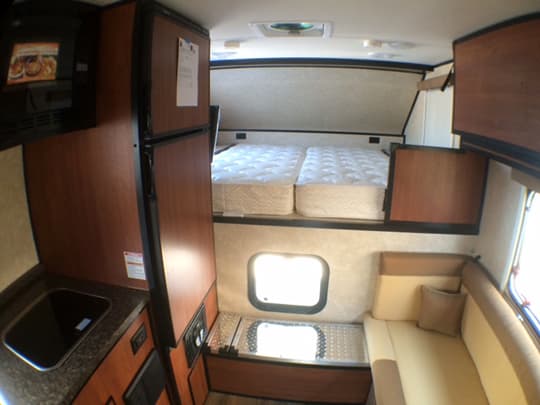 Above: The cabover creates a queen-sized sleeping area when the two mattresses are pushed together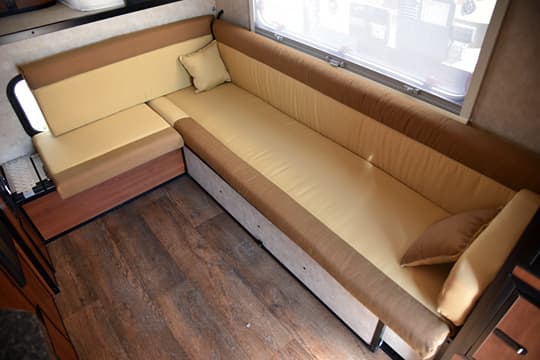 Above: Custom Sunbrella cushions in the CampLite 10.0
The other unique feature of the CampLite 10.0 at D&H RV Center was the custom dinette cushions.  Dave said that D&H upgrades the cushions in CampLite truck campers to Sunbrella fabric used on boats.  The vendor he uses to upgrade the cushions is local to D&H.
Above: The wet bath in the CampLite 10.0
Above: Storage and other features of the CampLite 10.0 – click to enlarge the photos
For more information on this specific CampLite 10.0, contact D&H RV at 877-642-4185.