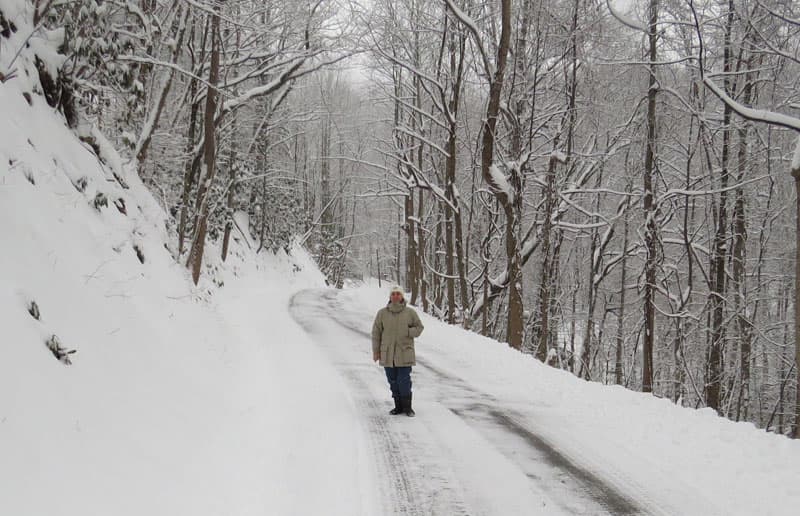 "We have been blessed to have been able to travel to many of the National Parks within the USA and to many parks in Canada.  All have been stunning.  However, hands down the national park we could stay in forever is Great Smoky Mountains National Park.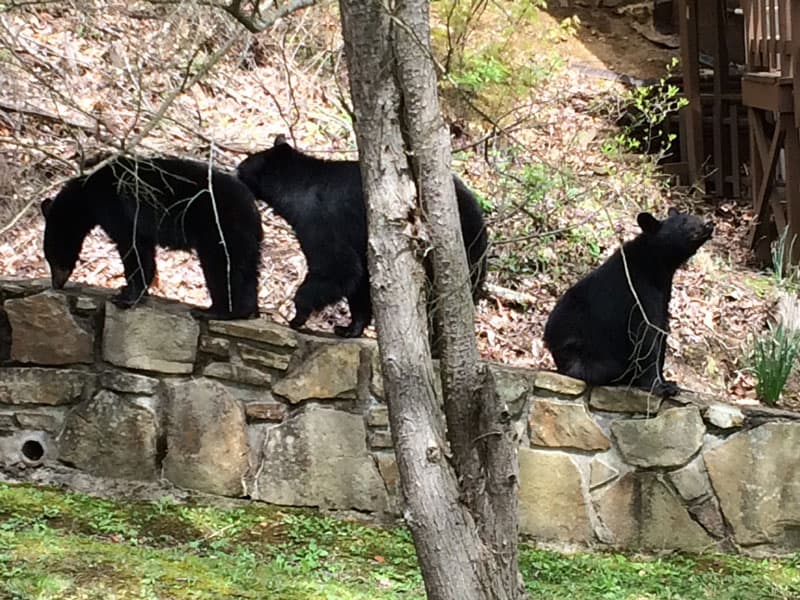 If you have never been you owe it to yourselves to visit at least once.  It is a magical place.  Hiking, biking, fishing, rafting, off-road adventures and horseback riding are just a few of the activities.  I think I have just talked myself into a trip." – Pat Bullock, 2016 Ford F350, 2001 Lance 1030
"Capital Reef National Park because of the beauty and seclusion.  The weather is nice most of the year." – George Pratt, 2002 Chevy Silverado 2500HD, 2014 Lance 825
"My forever park choice would be Acadia National Park in Maine.  Although winters can be harsh, the four seasons are ever changing.  It feeds anticipation for the next season to arrive.  I just can't get enough of the ocean air, beautiful island views, wildlife, wonderfully preserved carriage roads, and trails built many years ago.  Acadia is in a constant state of natural change." – Michael Henderson, 2000, Dodge Ram 2500, 2004 Alaskan 10 foot Cabover
"I would choose Nahanni National Park Reserve in Northwest Territories, Canada.  I spent a summer and winter working in Banff National Park, Alberta back in 1972 and became enamored with the Canadian Rockies.  Banff has become too populated since then, so I say, "Go north, young woman".
Nahanni is over 11 thousand square miles in area and that gives me plenty of room to roam.  It has everything.  180 bird species have been identified, along with 42 species of mammals from moose and caribou, to minks and fox, and, of course, bears.  With tundra, mountains, plains, and water in the form of waterfalls and rivers, the vegetation of trees and plants is wildly diverse.  Some species are only known to the region.
I'll just have to make some winter modifications, such as the ubiquitous heater on the manifold with the electric cord sticking out of the grill." – Marcia Liedigk, 2000 GMC K3500 Sierra, 1998 Fleetwood Elkhart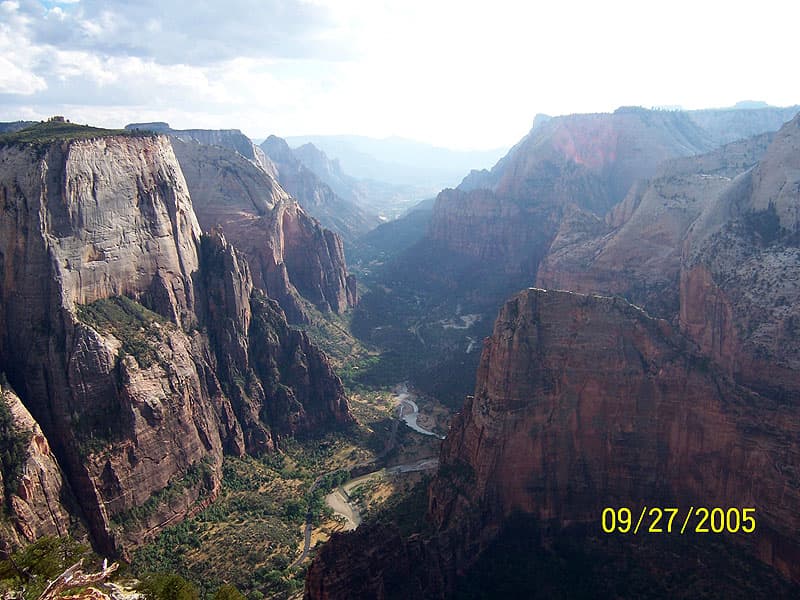 "I think I would choose Zion National Park.  It has such wonderful features, hiking, and such a great feel about it.  Plus it's fairly warm in the winter and, up on top, not so hot in the summer.  It's a beautiful place." – Rick Stolz, 1997 Ford SD, 2002 Four Wheel Camper Grandby
"My choice is Grand Tetons National Park.  The views there are just what I would love to live by forever!" – Michael Leveskas, no truck yet, no camper yet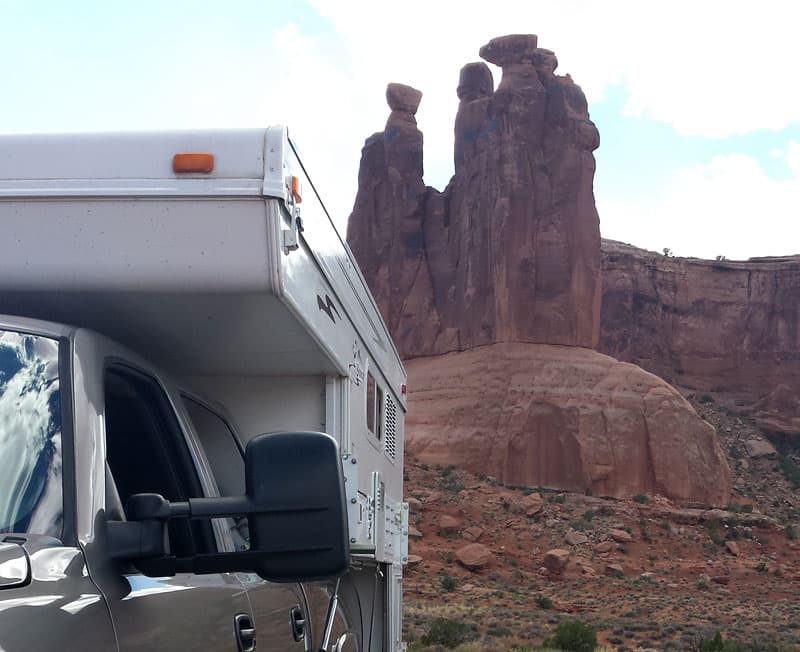 "Yellowstone National Park for its size, features, and amenities.  Although Arches National Park is my favorite, it is too small to live in the rest of my life." – Bill Haynes, 2006 GMC 2500HD, 2005 Palomino Bronco 1250
"Great Basin National Park.  Making this decision was a process of elimination from the 50 national parks listed in Wikipedia.  Forget Hawaii because I can't stand island living.  So the same goes for the Channel Islands and Dry Tortugas.  Also, forget Alaska and many parks in the United States with intolerable winters; Yellowstone, Rocky Mountain, Grand Canyon North Rim, etc.
No one-trick ponies either; Carlsbad Caverns, Mesa Verde, Joshua Tree, Petrified Forest, for example.  Finally, I would prefer not to face hoards of visitors.
There are still a few choices, but Great Basin National Park is a good result.  Two campgrounds, one lower elevation at the Lehman Cave level and one at high elevation where the Bristlecone Pines are.  Summer and winter covered, and very few visitors comparably.
It has the second highest peak in Nevada with hiking trails all over and an opportunity to volunteer as a tour guide in the cave.  It also has a friendly staff.  To my knowledge, it currently lacks cell service, but I think that will eventually be remedied." – Rick Johnson, 2004 Ford F350, 2007 Lance 1181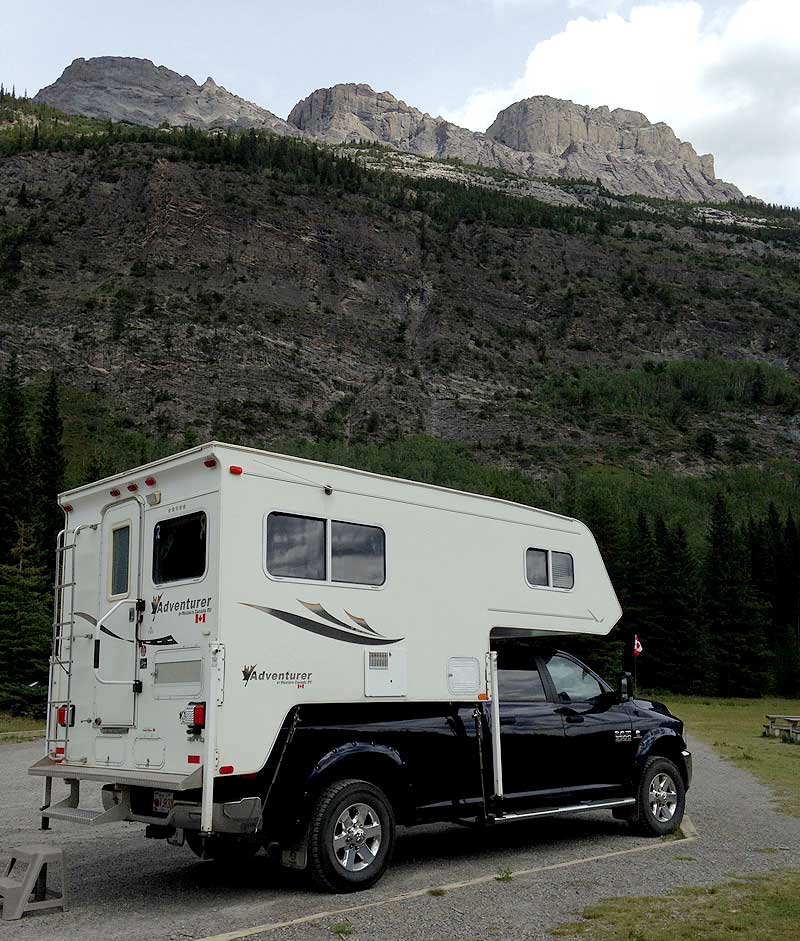 "There is no contest.  Having lived in Banff National Park for six years earlier in my life, I would choose it Banff as my final resting place.  Given that it is Canada's first and premier National Park, many others will choose it as well (busy place it will be).