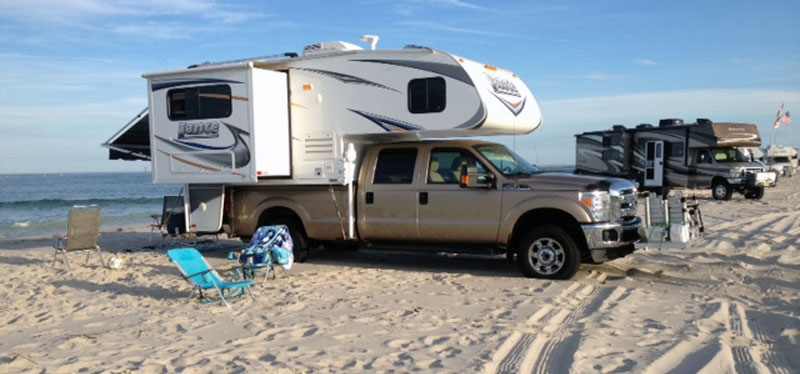 "When it's hot, we sometimes camp on the beach.  Most of the time we just stay home when it's hot and lounge in the pool or in the air conditioning.  We live in the mountains at 2,000 feet of elevation and it rarely hits the 90 degree mark.
I found it's not too enjoyable trying to have fun in very hot weather.  Sitting in the camper with the air conditioning on gets old." – Frank Paglianite, 2013 Ford F350, 2012 Lance 992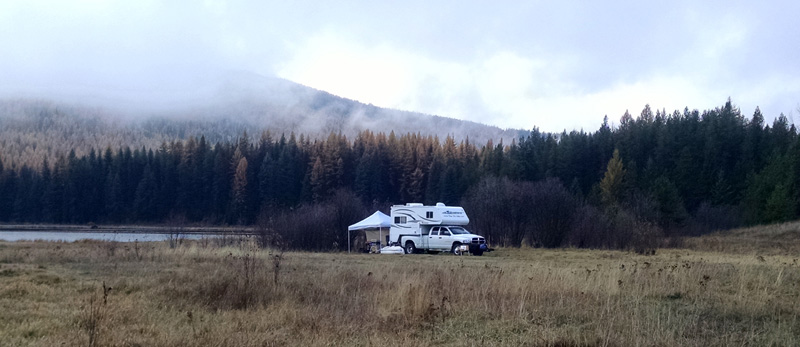 "Ah, June 2015.  Yes, I remember it well.  We were in Tri-Cities, Washington for a big geocache event.  At the time my camper did not have air conditioning.  After a weekend of 117 degrees, that changed.  That's when I installed an air conditioner unit on the camper.
Where do we normally go when the temperatures get hot?  To the mountains.  Here in eastern Washington we have so many choices nearby; with different types of terrain.  We love the basin area of Washington State, but try to avoid it during the summers.  It gets too hot.  The mountains are where we go." – Rich Bain, 2004 Dodge 3500, 2010 Adventurer 810WS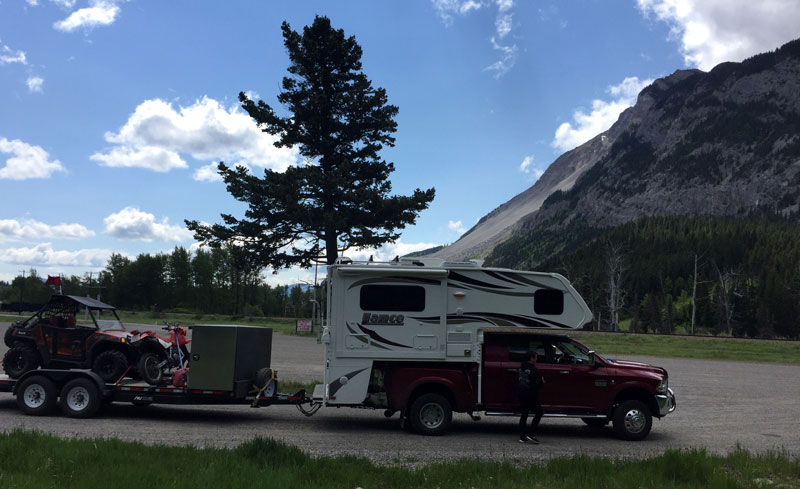 "When we can get away from the heat, we tend to go towards the foothills and mountains of Alberta.  The temperatures are usually hot during the day and the night air normally cools down.
Days can break 30 Celsius and nights drop to 10 to 15 degrees.  So the cool air is a nice change.  Also there usually is a river or stream for us to go swimming in to keep cool.  If the days are too hot, we just go higher.  The air is always cooler.  We even find snow to play in and keep the drinks cold." – Ken and Leona Atamaniuk, 2012 Ram, 2016 Lance 855S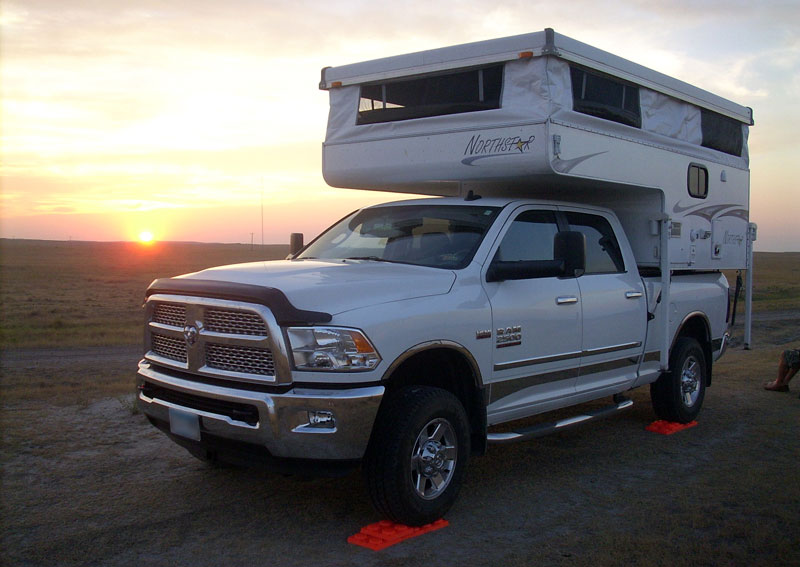 "Heat is our friend.  We love it.  Our favorite times to camp is when it is hot.  We run the furnace far more than the air conditioner in our camper.  If it is really hot, we can zip the windows open all the way around our pop-up and get a nice breeze through, and maybe run the Fantastic Fan if necessary.
Of course a lot of the time we are off-grid so we don't have shore power.  To save weight, we rarely take the generator along and don't miss it most of the time.
Last summer we disperse-camped in Buffalo Gap Grasslands in western South Dakota when it was 105 degrees, and I can't say we really suffered at all.
When we are camped at our children's homes, we are plugged-in.  In those instances, we will use air conditioning when getting dressed up to go out or go to church.  So we do appreciate having the air conditioner at times." – Allen Brummel, 2013 Ram 2500, 2016 Northstar 650SC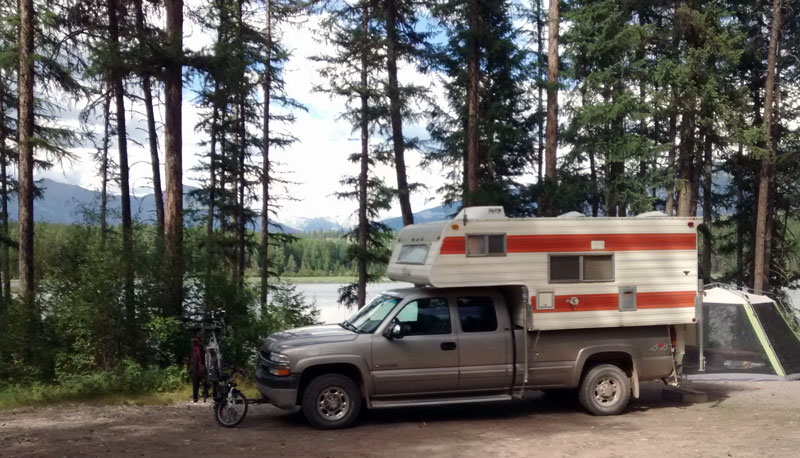 Above: Suzanne Lake, British Columbia
"In the summer of 2017, we camped when it was very hot.  We don't have an air conditioner unit in our camper, so it doesn't matter whether we have power.  It hit 36 degrees Celsius (96.8 degrees Fahrenheit) on multiple days that we were away.
Our destinations were planned regardless of the heat, but worked out quite well.  We went to Suzanne Lake, British Columbia where I had to stop making supper one night to literally go jump in the lake.

Above: Tally Lake in Montana