"Yah, it's a bummer. I've passed on a few excursions that seemed to be overcharged. The main one was the Grand Canyon Skywalk. It not only cost lots of money, but it was a hassle trying to get tickets. You can't just walk up and buy one. I'll buy the postcard, thank you.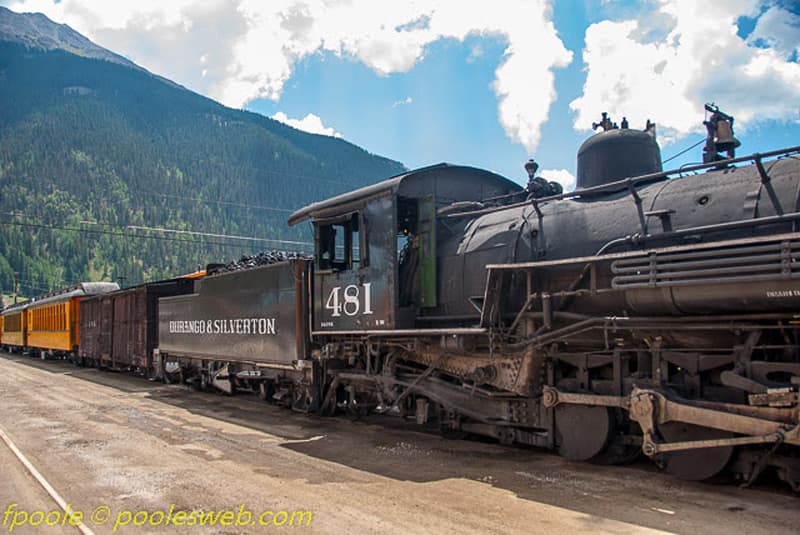 I recommend the train ride from Durango to Silverton, Colorado. I'd take the the train up and the bus back.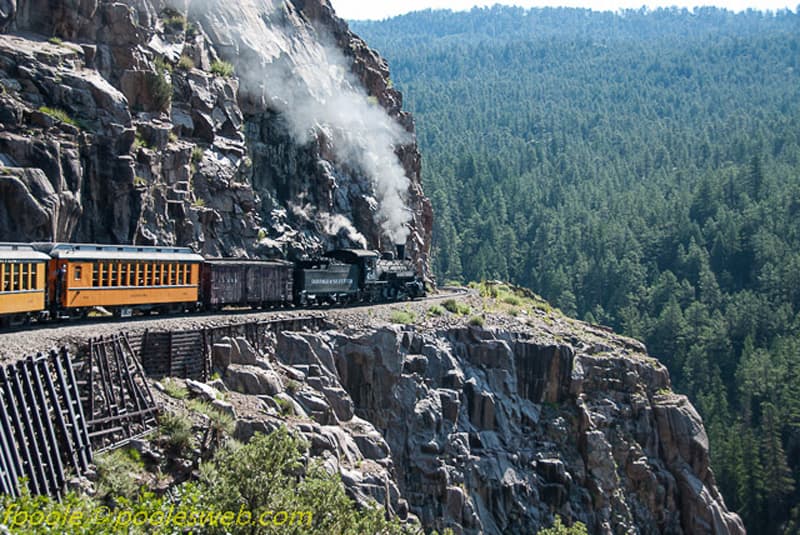 It's a long ride both ways." – Frank Poole, 2016 Ram 5500 HD, 2016 Arctic Fox 990
"We really liked the Durango-Silverton, Strassburg, and East Broadtop railroad and a whitewater raft trip with Noah's Ark Whitewater Raft Company from Buena Vista, Colorado. That said, we mostly made our own excursions with our now grown sons. We hiked and canoed about everywhere we stopped." – Bill Sprague
"It all depends on how badly we want to do it. If we are really excited and passionate about the excursion, we will likely do it even if we think it is overpriced. If there's no passion, then it's a no go. We don't like being ripped off for something where we can take it or leave it.
I'm glad you asked this question. This summer we attended the Glacier National Park rally put on by Rich Bain. We had a day of no planned activities and when we exited the campground we noticed a helicopter tour company nearby. On a whim we thought we would check them out and see what they offered. It was an hour tour over Glacier National Park for (are you ready…) for $260 per person.
I had never been in a helicopter (I had ridden on the outside of one). We decided we would never be back and it was our chance to really see Glacier because we weren't going to be able to take advantage of all the hikes to the scenic spots.
I can tell you it was the most fun I have had in years. The scenery was spectacular. I took lots of pictures and I would not hesitate to do it again. Hikers will get good close up views of some great scenery but, if you can't hike to it, this is the only way to go. It was definitely worth every cent and then some." – John Bull, 2004 Dodge 3500, 2015 Arctic Fox 990
"We thoroughly budget every trip and plan for almost all expenses. We include a reserve in the budget for unforeseen opportunities; if unspent it goes into the fund for the next trip. We budget and save an amount every month into the vacation fund. Keeping track of all expenditures makes it easy to budget for the next time. A side benefit is the total cost of a trip usually makes the price of fuel look pretty reasonable!
We recommend the $5,000 Alaska Ferry tickets, the $700 float-plane flight to Nahanni National Park, the $2,000 guided tours at Nebraska Crane Festival, and $1,300 for ten days of lodging in Yellowstone National Park historic lodges." – Kurt Herzog, 1997 Chevrolet K1500, 1997 Flip-Pac
"Most of the time, when taking a trip that will include excursions, we have researched them using their website and resources such as Trip Adviser. We have already decided if it is something we want to see/do and if it is worth it to us. We also look for discounts or coupons and include those into the decision.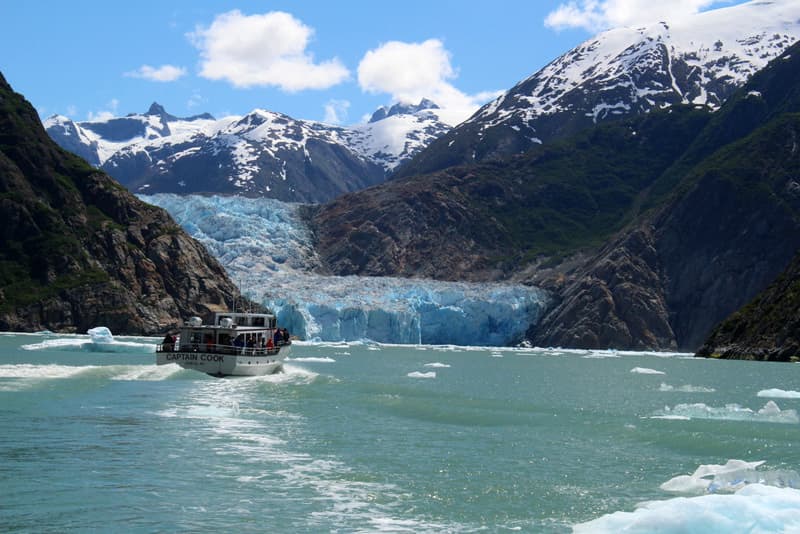 If we come across an opportunity to go on an excursion that we have not planned on, then we weigh the cost against the benefit. Sometimes we hold our nose and go, other times we just walk away.
I must say that we have never regretted spending the money on any excursion we have taken. Maybe we were somewhat disappointed, but we still didn't regret it. Like you say, we may never have the chance again to do it.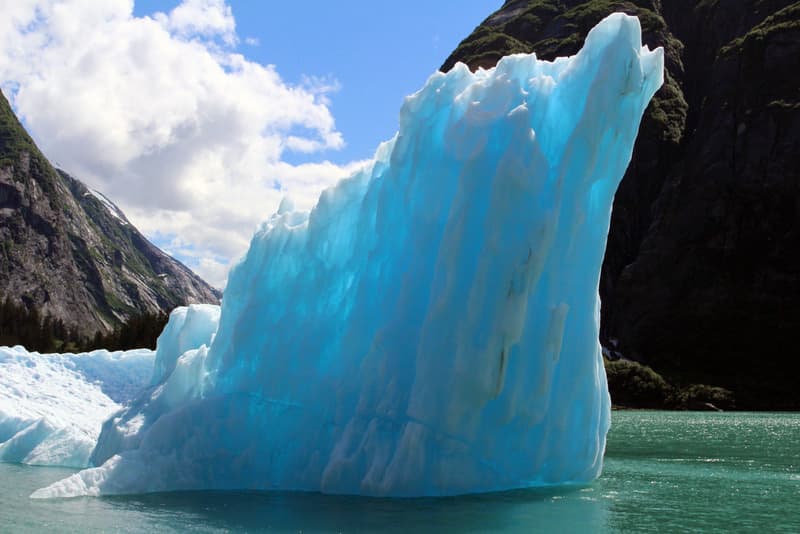 I think the priciest excursion we have ever been on was the Adventure Bound Alaska Tracy Arm fjord boat excursion we took out of Juneau, Alaska a couple of years ago. Today's price on their website for that tour is $160 per person. I don't remember what we paid or if there are coupons available, but that is one excursion that I can highly recommend. It is an all day tour and it takes you right up to the glacier.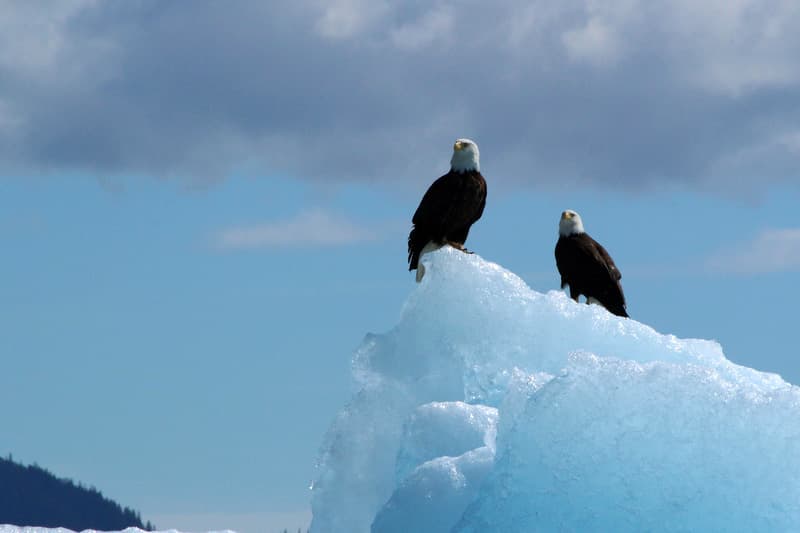 We saw lots of wildlife and could not believe the number of eagles we saw sitting on icebergs." – Eldon Rhodes, 2008 Chevy 3500 HD, 2011 Lance 1050