While there is little evidence that the Cee-Camp was a commercial success, the 1960 Ford Times article does explain that Copeland Engineering built five examples of the amphibious unit.
Perhaps even more enticing, a 1961 advertisement for Ford Motor Company shows the "Pontoon Sports Body" along side of other truck camper models stating that the unit, "…acts as a camping cabin on truck, as houseboat on water!"  If anyone knows anything about the fate of the Cee-Camp, or knows where one is, please let us know.
The Return of the Amphicamper
Honestly, we thought the Cee-Camp was something of an anomaly, a 1960s one-hit wonder like Mark Dinning's "Teen Angel", The McCoy's "Hang On Sloopy", and We Five's "You Were On My Mind".  Well hang on, Sloopy!   The amphicamper is back – sort of.
This past October, long time reader John Tardif sent us a YouTube link to an episode of Flipping Ships, an Animal Planet television series hosted by singer-songwriter Edwin McCain.  In the 1990s, Edwin climbed the US Rock and Adult Contemporary charts multiple times including, "I'll Be", "I Could Not Ask For More", and "Solitude".  As it turns out, Edwin is also owns a boat restoration company called Boats Have Souls.
Buckaroo Banzai Alert
In the 1984 cult movie Buckaroo Banzai, the main character, Buckaroo (played by Peter Weller), is an impossibly multi-talented phenomenon.  As the movie opens, Buckaroo is a neurosurgeon intensely focused on a brain surgery.  A few minutes later into the film, Buckaroo is a test pilot crawling into a jet car on the Utah salt flats.  That night he's on stage as a famous rock star singing to a packed house.  Later it's revealed that he also happens to be a physicist.
In my life I have met a handful of people with similar resumes.  These annoyingly multi-talented and impossibly driven individuals can seemingly do anything they put their minds to.  There are at least three TCM readers that fit this description, all three of whom I have personally informed of their Buckaroo status.  One now proudly wears a Buckaroo Banzai patch.  Perhaps I shouldn't have told him.
Based on his chart climbing musical abilities, entrepreneurial success, mechanical skills, and talent as a television host, it would appear Edwin McCain is another Buckaroo Banzai.  Add Buckaroo Banzai to your Netflix cue, Edwin.  You're a Buckaroo.
Flipping Ships: Happy Camper Episode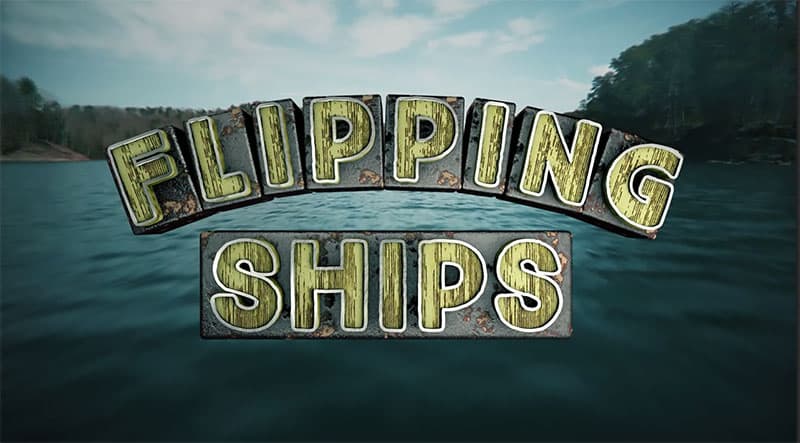 For each episode of Flipping Ships, a restoration team salvages a long neglected boat and turns it into an over-the-top, one-of-a-kind watercraft creation.  Think of it as Pimp My Ride or Overhaulin', only for boats.
None of this would make the fine electrons of Truck Camper Magazine if it wasn't for the Happy Camper episode.  For this particular episode, the Flipping Ships crew rescued an Avion truck camper and turned it into an incredible hot rod mini-houseboat.
From this…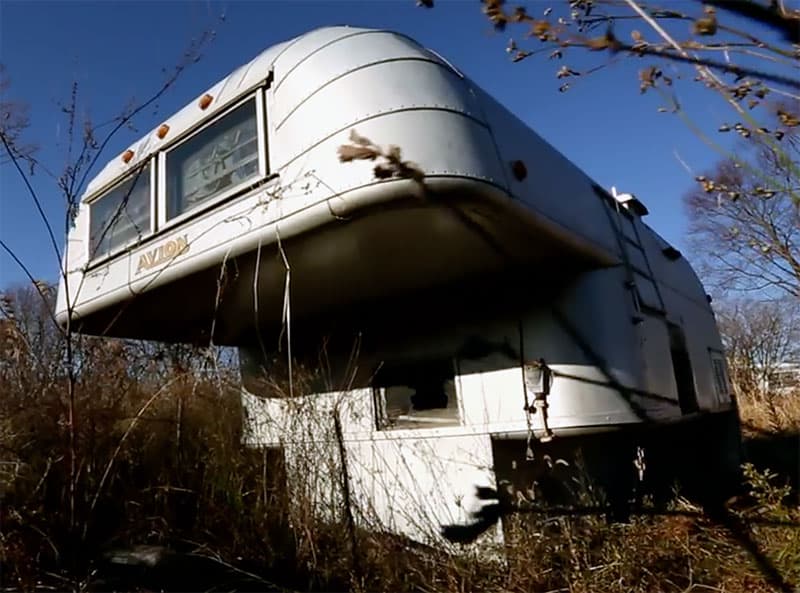 To this…