After years camping in Westfalia camper vans, Volkswagen technician Jeff Hogue assembled a VW DoKa truck with a Palomino pop-up truck camper.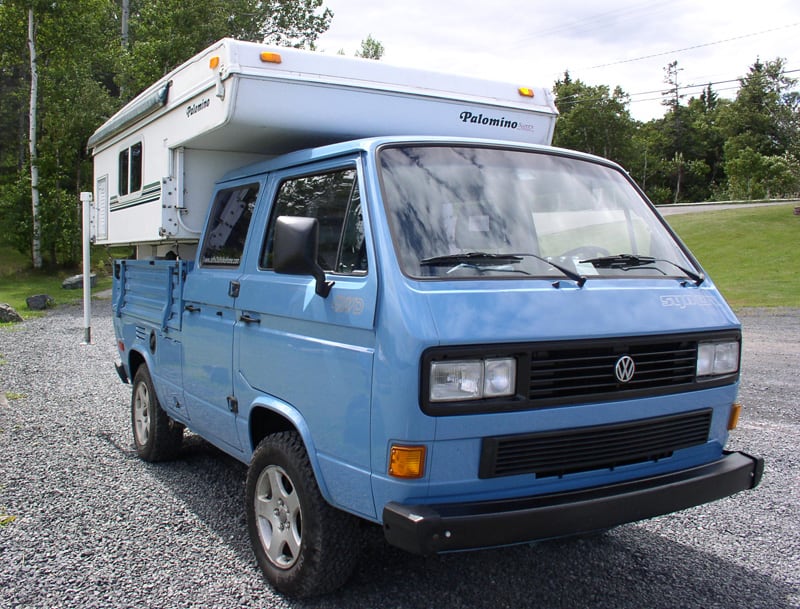 There's no lack of unusual truck and camper combinations out there.  We've seen truck campers mounted on Unimogs, Mitsubishi Fusos, and Land Rover Defenders.  Today we add a Volkswagen DoKa truck to that list.
In a way, it's a real shame that the Volkswagen DoKa is not more common in the United States and Canada.  Many folks in North America fell in love with RVing in a Volkswagen Westfalia camper van in the 1960s and 1970s.  The Volkswagen DoKa could have made their step to a modern truck camper a natural transition.
Speaking of natural, we were surprised to learn from Jeff Hogue how well his Volkswagen DoKa and Palomino pop-up went together.  It didn't hurt that Jeff is a Volkswagen technician and was able to make the modifications necessary himself.  Let's just say this is the kind of rig you wouldn't want to attempt if you were not mechanically inclined.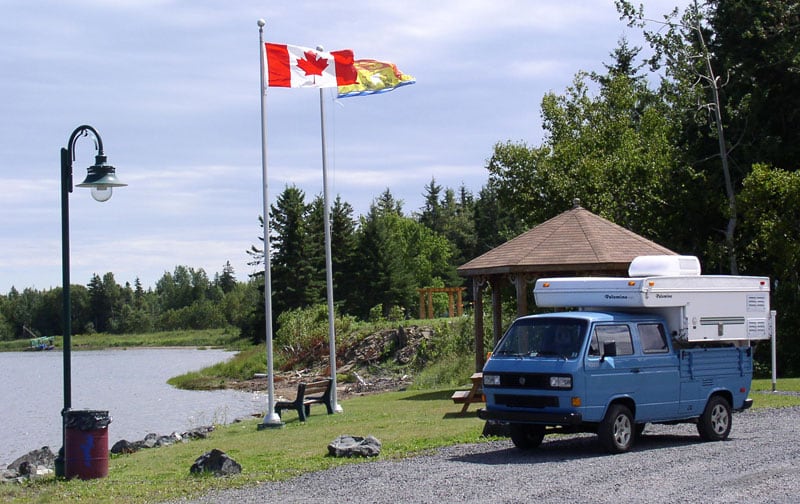 How did you get the idea to match a Volkswagen truck with a pop-up truck camper?
I have always been into camping, albeit usually with a Westfalia camper van.  Westfalias are very nice self contained units, but I really got tired of maintaining two trucks.  Since the DoKa was part of the family, the Westy was sold to finance a truck camper.  I saw trucks like my Volkswagen DoKa with slide-in truck campers in European RV magazines, so I knew it was possible.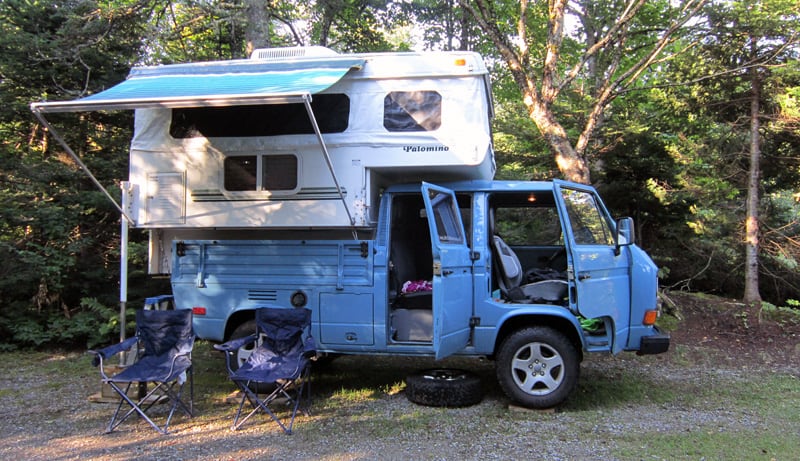 You certainly don't see many VW DoKa trucks in North America.  Tell us about the process of putting this truck camper rig together.
I've owned this particular Volkswagen truck for nineteen years.  It's had three restorations and two different engines.  I know this truck very well.
"The Palomino was the perfect weight for this truck. The truck and camper fit like a glove."
A few years ago I started looking for a very light weight pop-up truck camper to go with the truck.  It had to be a light weight pop-up because the bed of the truck is forty-eight inches off the ground.  A hard sided camper would be too top heavy, to say the least.
At first, I actually wanted to build my own truck camper to match the truck, but quickly realized that I would over-build the camper and make it way too heavy for my truck to haul.
After some research, I found the Palomino.  The Palomino was the perfect weight for this truck.  The truck and camper fit like a glove.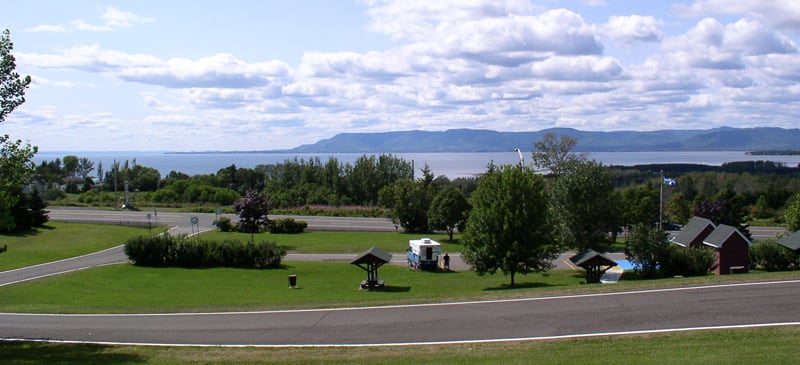 Above: The Volkswagon truck and Palomino camper at a Quebec rest stop
It's amazing that they fit so well as the Palomino was not designed with a Volkswagen DoKa.  Were there any challenges to assembling this unusual truck and camper combination?
I really didn't have too many challenges.  I added a rear spacer to the coil springs, just to keep the rig level and while traveling.  I also bumped up the engine boost to 18 psi for a little more grunt climbing hills and passing.
The truck is a rear engine truck.  With a demountable truck camper, I maintain access to the engine, just in case it needs attention.
First 1 2 3 Next → Last Read Entire Article