Foster: I read a ton about Four Wheel Campers on the overland forums including Wander the West.  I also talked to people who owned Four Wheel Campers.  Across the board, people people told me they were great.
I figured if that many really well informed people think Four Wheel Campers is the best solution for them, Four Wheel Campers had to be pretty good.  Seven months later, I had my rig.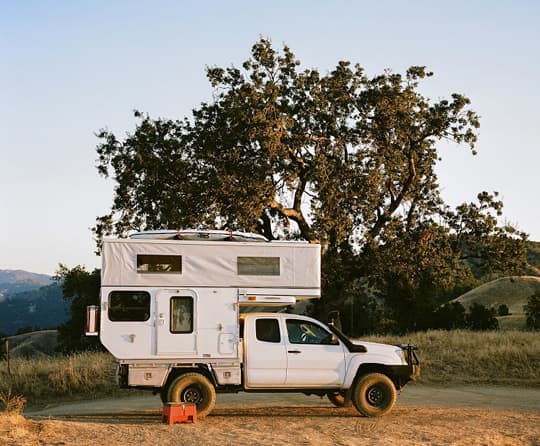 Above: Camping in Big Sur, California
TCM: So you bought it sight unseen?
Foster: Yes, I did.  Before picking up my rig, I had never seen the inside of a Four Wheel Camper in person.  I'm totally thrilled with my rig.  It's great!  I've even had the opportunity to visit the Four Wheel Camper factory near Sacramento.  It's a neat place, and a cool company.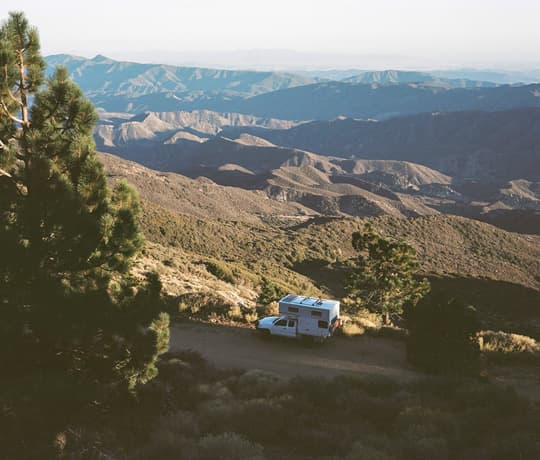 Above: Los Padres National Forest, California
TCM: Just about everyone reading your interview is wondering how you are able to afford this lifestyle.
Foster: I did a photo book in 2011 through Harper Collins titled, "The Burning House".  The advance from that book was more than I was making in a year for my day job.  That kept me going for awhile.
I am focused on photography and consulting projects now.  I also work with brands and ad agencies.  That work gives me the freedom of location, and pays for my lifestyle.
I originally thought I would travel until my book advance ran out and then get a day job.  That was the worst case scenario.  The best case scenario was to make money and continue traveling.
I was lucky.  People got in touch with me from ad agencies based on my previous projects.  I just finished my second book called, "Home Is Where You Park It".  It's a photo book with photos of campers and vans.  It was funded through Kickstarter, a crowd funding website for creative projects.  I sold the book to Urban Outfitters.
I also worked for Patagonia for a year and a half while I was one the road.  While working on a project for Urban Outfitters, I met their creative director and head of online.  A year later he moved to Patagonia and brought me onboard to help with social media.
At first I didn't know if I could change it up, but I did.  I'm willing to take risks.  That's how I can afford my lifestyle and my truck and camper.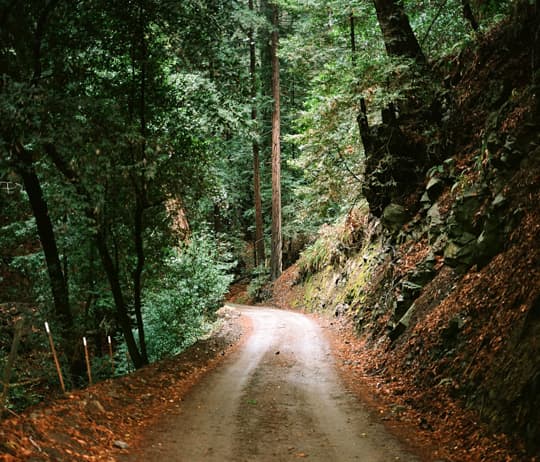 Above: A road in the Los Padres National Forest, California
TCM: Do you have any regrets now that you've started down this life path?
Foster: This has been been the most amazing time of my life.  Too often people buy big houses, get bored, and fill it up with stuff to have something to do.