Ted: This will be our first time.  We are more the weekend warrior types than true overlanders.  But it is an opportunity to learn take some classes, check out gear, and meet more people.  And it will be fun to check out all the cool vehicles there.
TCM: You said that you're going to fly in and rent a camper in Alaska.  Why fly in and not drive up?
Donna: We would love it if we could do the trip in our Four Wheel Camper.  A number of people have and they shared a lot of great information with us.  Unfortunately, we are still tied to our careers and can't take that much time off.
Ted: By flying in and renting, we can spend much more time exploring Alaska.  We haven't seen any pop-up campers as rentals, so we will be renting a small RV.  We're actually a little embarrassed about that.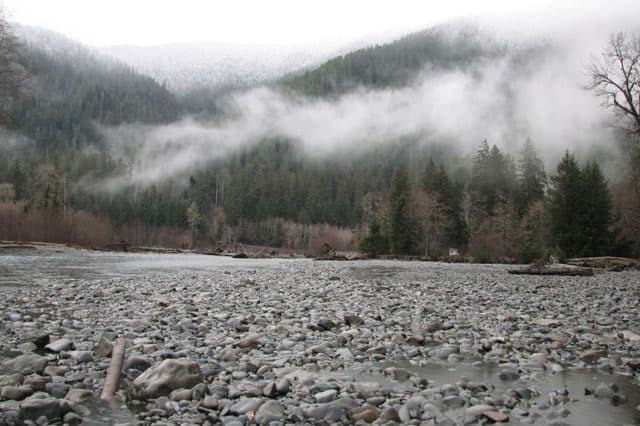 Above: Hoh River in Olympic National Park, Washington
TCM: Don't worry, nobody actually reads this magazine.  Your secret is safe with us.  Is there anything else about your truck camping lifestyle that you'd like to share?
Donna: Truck camping has allowed us to take some of the comforts of home with us whenever we travel as well as allow us to pack up and go at a moment's notice.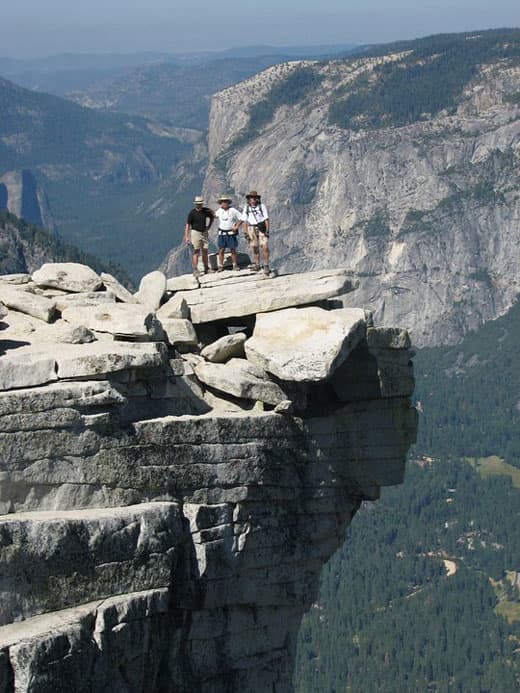 Above: On top of Half Dome in Yosemite National Park.  Donna was not on this trip.  Ted is in the middle with Tim Rawlinson (dark shirt) and Jeff Forester (large hat).