Pictured Rocks and Sleeping Bear Dunes National Lakeshores in Michigan are two outstanding units within the National Park System.  Both units have beach access and hiking trails through a hardwood forest.  Scenic boat cruises are available which provide outstanding photo opportunities of the dunes and scenic lakeshore cliffs.
Above: Big Bed and Guadalupe Mountains National Parks, west Texas
Big Bend and Guadalupe Mountains National Parks in west Texas offer peaceful solitude and remoteness of the Chihuahuan Desert.  Desert flora and fauna are diverse, but be cautious because flora can stick and fauna can sting.  Both park units provide scenic campgrounds, and collared peccary are residents at Big Bend's Cottonwood campground along the Rio Grande River.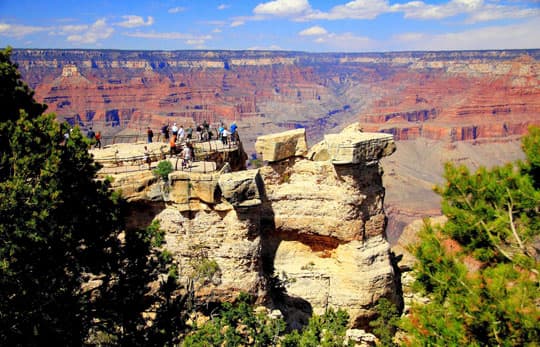 Above: Grand Canyon National Park, Arizona
Grand Canyon National Park in Arizona is always near the top of campers' must-see lists. Views are spectacular on clean air days.  Campgrounds within and outside the park appear to be adequate for the summer tourist influx and shuttles in the park ease the crunch of sightseer vehicles.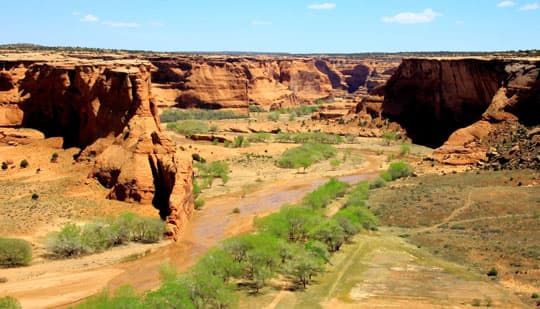 Above: Canyon de Chelly National Monument, Arizona
Canyon de Chelly National Monument in northeastern Arizona is a park unit within the boundaries of the Navajo Indian Reservation.  The monument encompasses the floors and rims of three scenic sandstone canyons.  Its distinctive geologic feature is a sandstone spire, Spider Rock, rising from the canyon floor.  The monument is currently inhabited by Navajos and access to the canyon floor is restricted.  Visitors can visit the canyon when accompanied by a Navajo guide.
We would recommend any or all units of the National Park Service, depending on one's travel distance, interest, and available time.  The National Park Service and various state parks do a superb job of conserving, protecting, and interpreting our natural and historic treasures.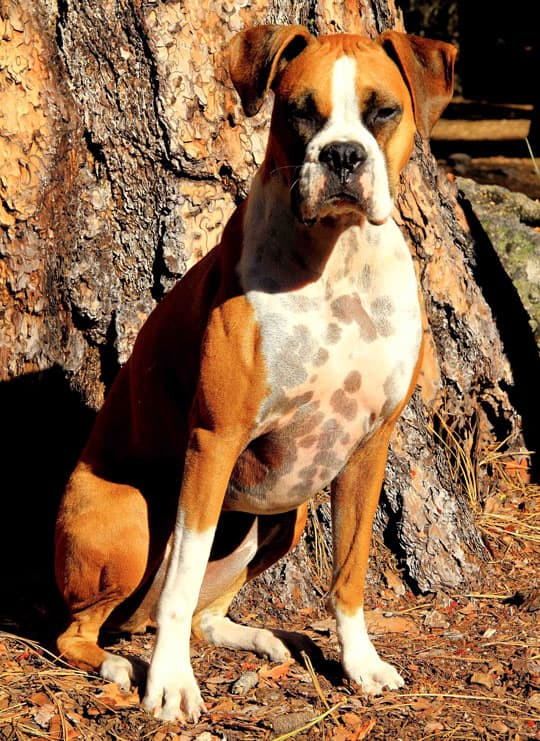 Above: Katie, Bill and Deane's, traveling buddy
TCM: Tell us about your truck camping dog friend.
Bill: Our dog companion is a five-year old female boxer named Katie.  She is a wonderful traveler and remains patient and calm during long travel days by laying between us on the front seat, napping, or sitting up to watch the scenery roll by.
She is provided several breaks during the day and is treated to at least one long walk in the evening after a campsite is chosen.  Katie claims her truck camper as her home and loves to just hang out in the camper.  She also loves to wade in streams or along a lake shore, and especially enjoys walks along a forest trail.
TCM: Thanks, Bill.  We hope to catch up with you soon for more truck camping recommendations.
Truck: 2011 Ford F350, XLT model, crewcab, dual rear wheels, long bed, 4WD, 6.2 liter gasoline engine, 6-speed auto transmission
Camper: 2003 Arctic Fox Model 1080, 10.5 foot, with full slide-out, full dry bath, roll-over couch, AC, Onan 2500 watt generator
Tie-downs and Turnbucles: Torklift tiedowns with Spring-loaded chain connectors
Suspension Enhancements: Rear-axle airbags
Gear: Air Conditioner, Onan 2500 watt generator, auxiliary Yahama 2000 watt inverter

Have you traveled to amazing places like Bill and Deane Uthman do?  Please share your story about the amazing truck camping roads you've taken.