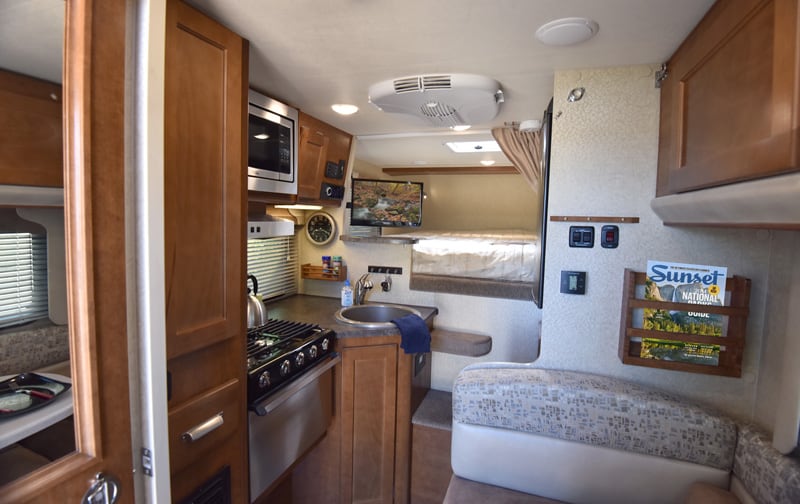 Above: The interior of a Lance 865
Are Lance truck campers increasing in price for 2019?
Due to the incredible buying power of REV Group, we had one of the smallest price increases ever for 2019 – less than 1.5-percent. The REV Group buying power offset the effect of the current tariffs. That is a significant benefit and savings for the consumer.
REV Group has 31 companies. Things we were only able to dream about before we can do now. Could you imagine leasing a Lance Camper? That is not going to happen today, but it's the kind of thing Lance could bring to the table in the future.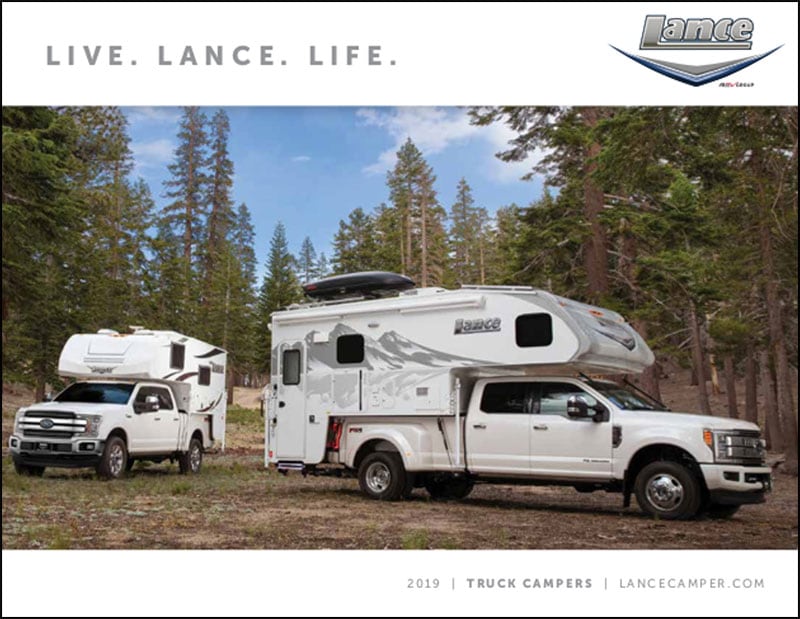 Above: Click for a complimentary 2019 Lance brochure
Is there anything else about the 2019 Lance Camper updates or Lance Camper Manufacturing that you want folks to know?
For anyone who doubts that we're still into truck campers, we've been building campers continuously for 54 years. We are not going to stop building truck campers. We are not going to leave what brought us to the party. We are still passionate about truck campers.
I personally own a 1989 Lance 900. I also take out new Lance truck campers and trailers. It's important for us to camp and use our products. When you design something and a frying pan doesn't fit because of a P-trap or wall configuration, you only find out if you use it. We use our products to make sure the camping experience is a good one.
The public might think we are resting on laurels because there hasn't been a new Lance truck camper in awhile. That is not the case. We've always been proactive in the truck camper industry. We are pushing the bar on quality. We are also very involved in the truck camper industry.
Jack Cole, Vice President of Lance Camper, is on the RVIA standards board. He can't tell someone in the RV industry to build to a higher standard if we don't do it. We like to lead by example. No one wants to buy an RV and have to wrench on it. We want to our customers to enjoy the scenery and travel. With a Lance Camper, the quality of what you are buying ensures a happy experience.
To check out Lance's brand new website, go to LanceCamper.com. Request a Lance brochure.