Above: 2019 Happijac 4200 electric jacks
TCM: For 2019, Adventurer Manufacturing is upgrading to the new Happijac 4200. How is the new Happijac 4200 different than the outgoing model?
Greg: The 4200 is Happijac's next generation of jacks. The 4200 has a new and quieter motor, higher capacity, is more field serviceable, and is even more reliable. After the 4200, Happijac is working on another jack for us with a different gear drive system.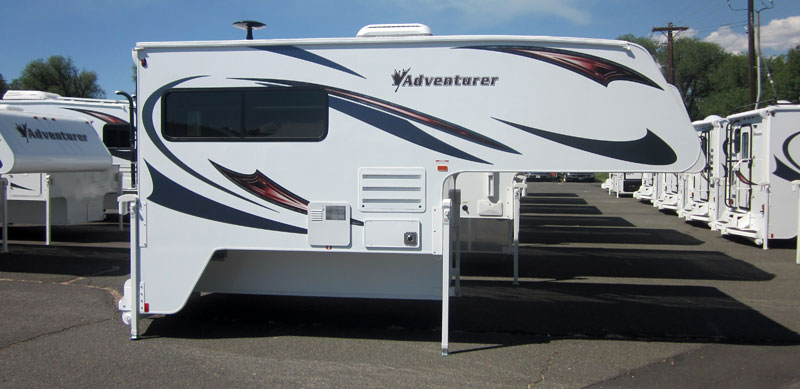 Above: A 2019 Adventurer 910DB with new Happijac 4200 jacks
TCM: Which Adventurer models are receiving the new Happijac 4200 jacks?
Greg: The 4200 will be installed on everything except the 116DS double-slide. The 116DS gets the heavy duty 4800 model with 2,500-pound capacity.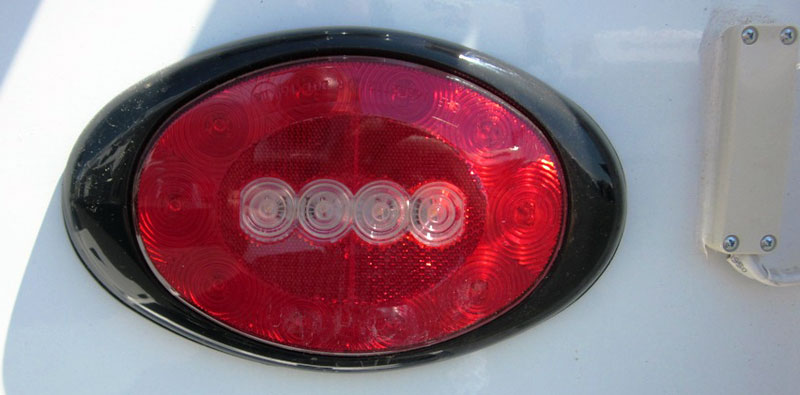 TCM: The new tail light certainly looks different. Is this simply an aesthetic change?
Greg: The new tail light has a number of good features. Most importantly, it's a brighter and safer LED light. We first installed it on the rental motorhomes we build. When I first saw it during a motorhome test drive, I was sold. Even though the light is smaller, it's much brighter and easier to see.
The new tail light also has a smaller footprint on the back wall. That is beneficial as it allows us more options for locating jack brackets and other items. It may also allow for larger compartment doors in the future.
Another benefit of the new light is that it's completely sealed. The wiring is 100-percent encapsulated. There's nothing inside the light that is exposed to the elements.
TCM: How do you test to make sure a product like the new tail light is truly water tight?
Greg: We put several examples of new tail lights in a bucket of water for days to see if they would still light, and to make sure they don't draw moisture and leak. They passed all of those tests.
With a flat surface it is easy to seal tightly. It's pretty much impossible for this light to leak. It also gives us a new look. We will also be integrating a light into our new bumper design.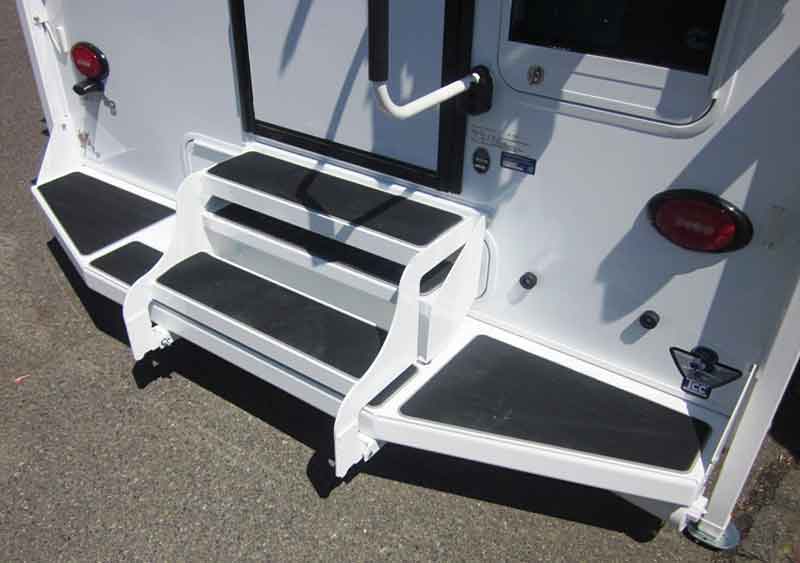 TCM: New bumper design?
Greg: I can't tell you anything more about the new bumper yet, but I can tell you about our two-way tread step upgrade on the Comfort Steps. When you fold the step into the travel position the underside is also finished with a flat step plate. With this change, you can use the steps in either the travel or camping position.
We actually developed this concept about six years ago. We even had a prototype made by our bumper manufacturer. At the time, we were concerned about the cost being added to the bumper. For 2019, our bumper manufacturer lowered the price of the bumper, even with the update. It's a fantastic feature that Adventurer owners are going to love.