It would have been much easier to make the new holding tanks smaller, but I wanted to give Rugged Mountain owners the holding tank capacity needed for extended boondocking.  With 30 fresh, 24 grey, and 24 black, Rugged Mountain owners are ready to camp off-grid for up to a week.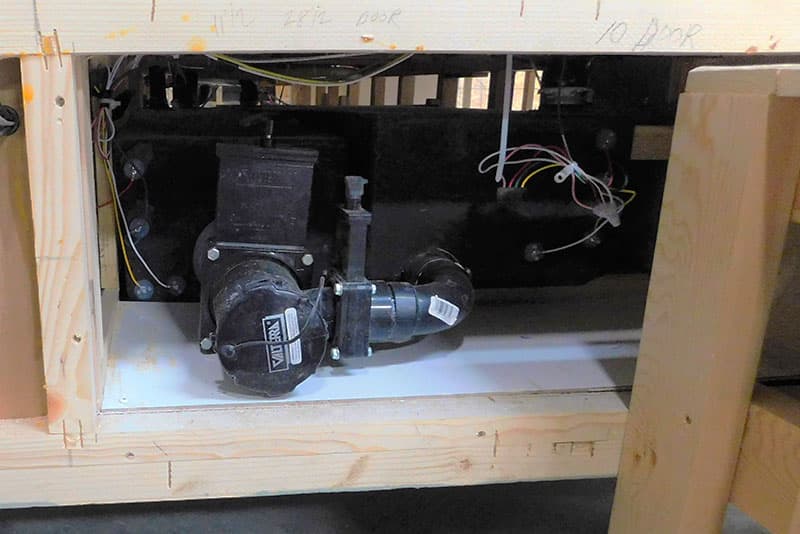 TCM: It sounds like plumbing for the new holding tanks was quite a challenge.
Jesse: Plumbing is one of the toughest feats to accomplish correctly in a truck camper.  The Polar models previously had a 1.5-inch pipe.  Now that the bathroom sink and shower drain together, we needed to increase the pipe size to 2-inches.
We also needed the increased pipe size to accommodate the required P-trap that leads to the new grey tank.  The diameter of the new pipe required the additional inch of rear wall extension.  It was a challenge, but the results are worth it.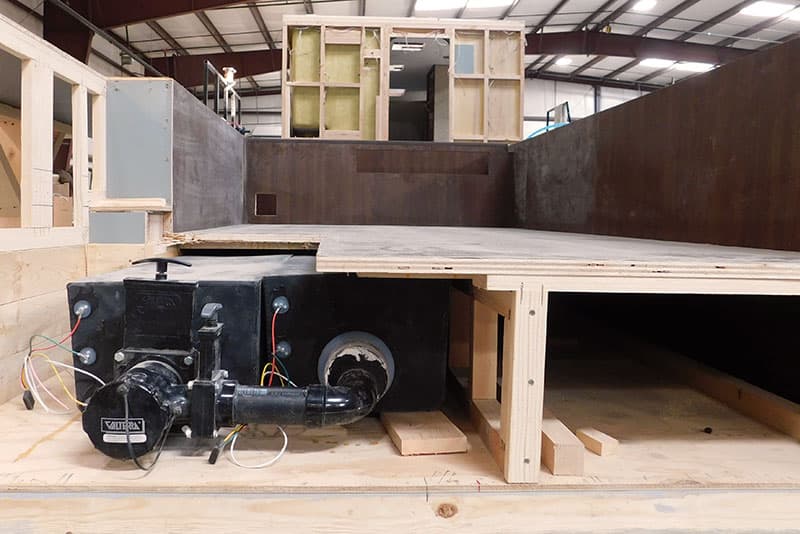 TCM: From the pictures showing the holding tanks during production (above), it appears that the top knife valve would be blocked by the floor above it.
Jesse: Our one-piece fiberglass shower stall is installed over that knife valve and creates a large space for the valve to be accessed and pulled.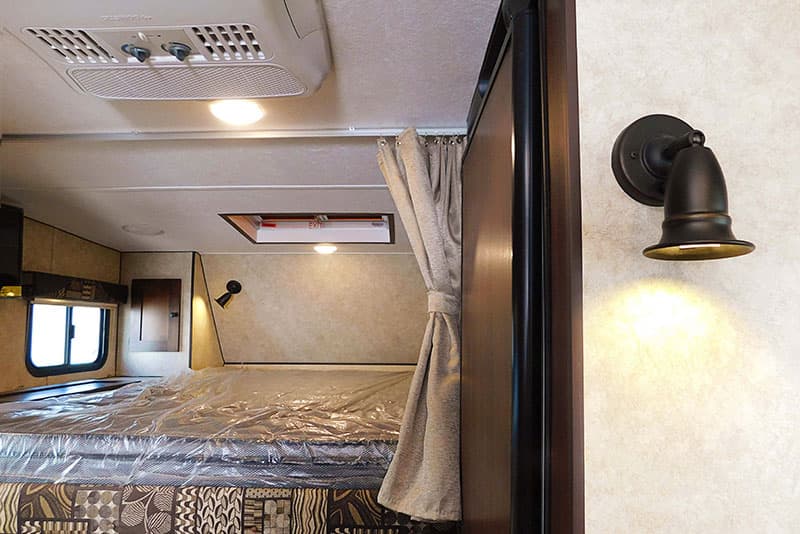 TCM: That makes sense.  For 2018, Rugged Mountain is going to all-LED interior lighting.  Tell us about this change.
Jesse: The old incandescent lighting was another holdover from Northland and needed to be updated.  Our new lights are touch activated LED lights.  When you touch the surface of the light, it turns on, and off.  There is no switch.
Our new LED reading lights look more like a residential cam light than a typical RV fixture.  The old reading lights were white plastic.  We went to an LED light with a bronze colored metal.  It's a much better reading light, and offers the incredible efficiency of LED technology.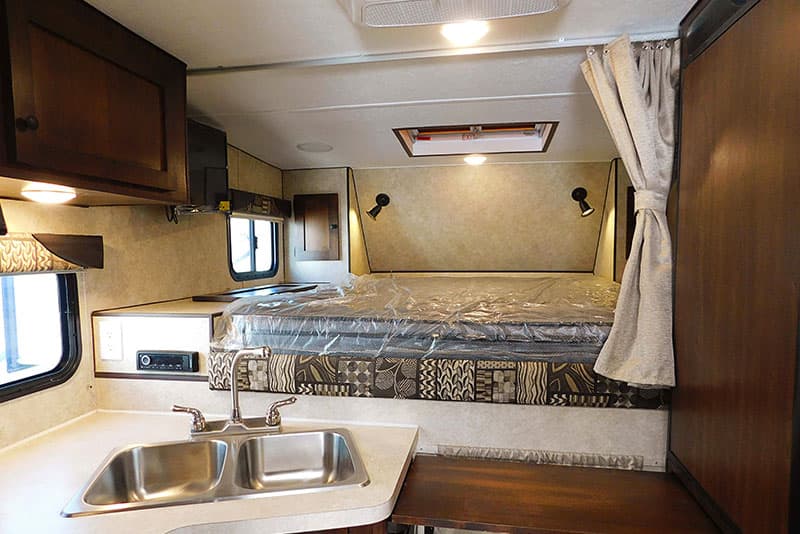 TCM: Have you made any other changes to the Polar 860 or Polar 990?
Jesse: The separated and expanded holding tanks and new LED lights are the changes for 2018.  Along with the changes we made last year (higher quality build materials, upgraded exterior fiberglass, updated interiors), we have now taken a product that has been successful for decades and updated it to modern times.
Northland sold the Polar series all the way back to the mid-70s.  The Polar 860 and 990 date back well over 15 years in continuous production.  The current Rugged Mountain versions retain what made these floor plans unique and successful, and updates the material quality, build quality, systems quality, and overall aesthetic to 2018 standards.
For the money, nothing can beat our Rugged Mountain Polar campers.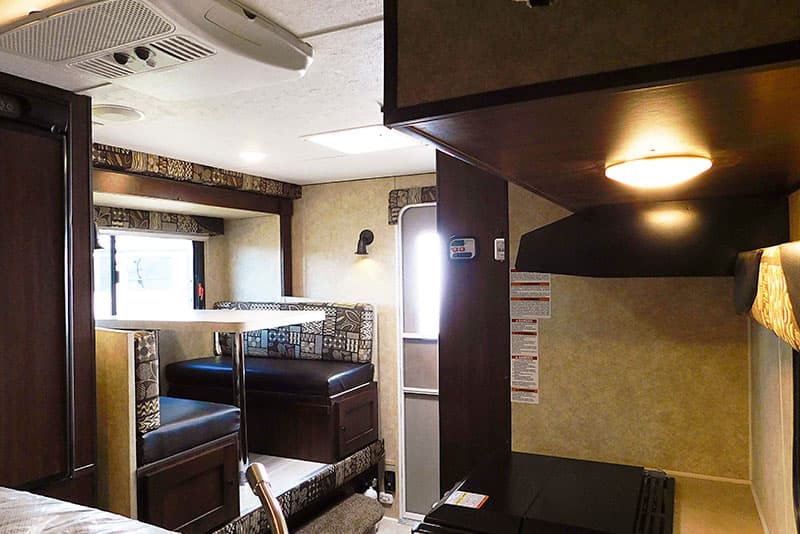 TCM: Are you looking to make any further changes to the Polar 860 and 990 models?
Jesse: Not at this time.  The Polar 860 and 990 will remain Rugged Mountain's budget models.  We are keeping the Polar price point much lower than our competition.