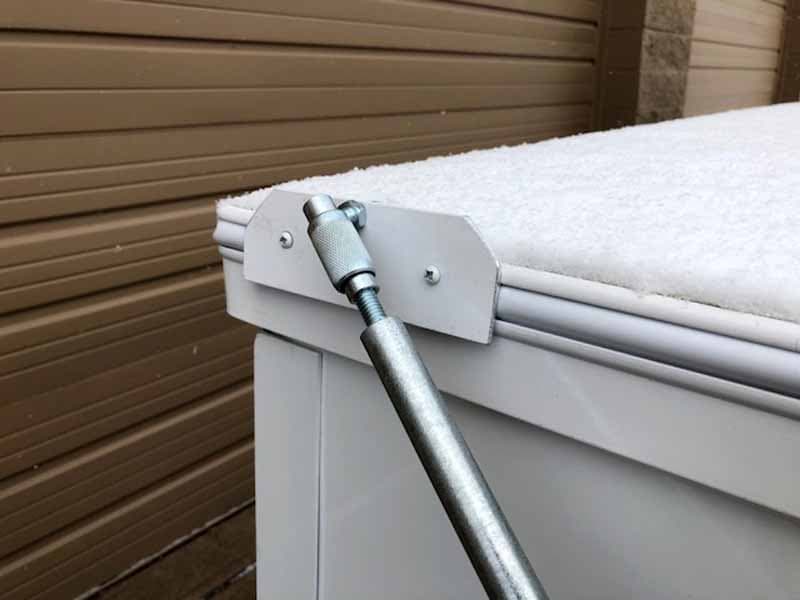 The only mechanical thing is a hinge.  The struts and bows are integrated into the liner and pop-up structure.  The roof automatically folds open and supports itself.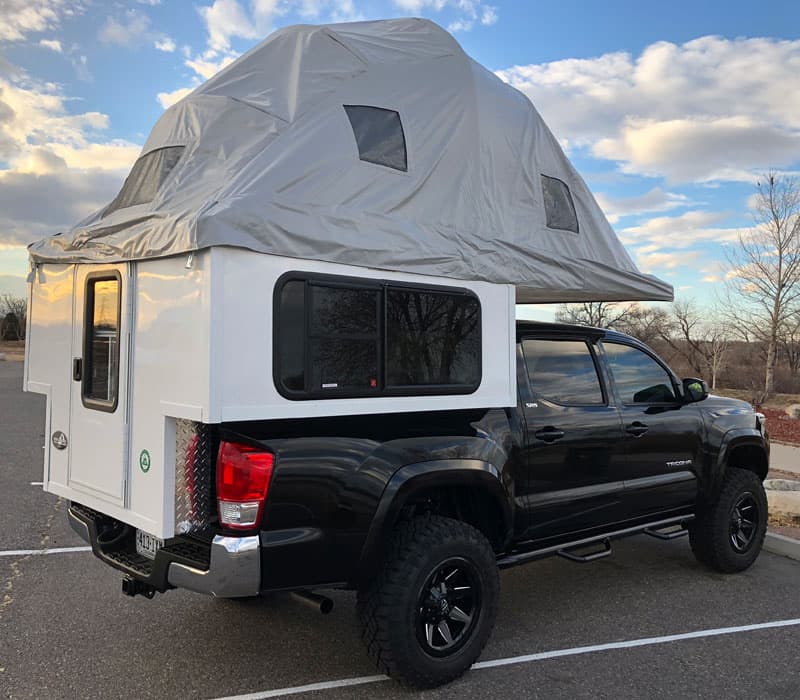 Anybody can open and close the Flip.  It's a one person deal and can be done in 30-seconds.
Above: Robby demonstrates how the Geo-Den Flip opens.  That's snow folks!
TCM: Looking at the photos, it's hard to see how the cabover could support the weight of one or two adults.  What's holding it up?
Robby: There are two very strong 1,000-pound capacity nylon straps that run from the back wall up and over the bows to the front of the cabover.  These straps are attached to the bows and support the weight of the cabover.
Even without the liner you would flip the tent cabover over and the nylon straps pull the bows where they belong.  With the straps secured into the main structure of the camper, the cabover is self-supportive.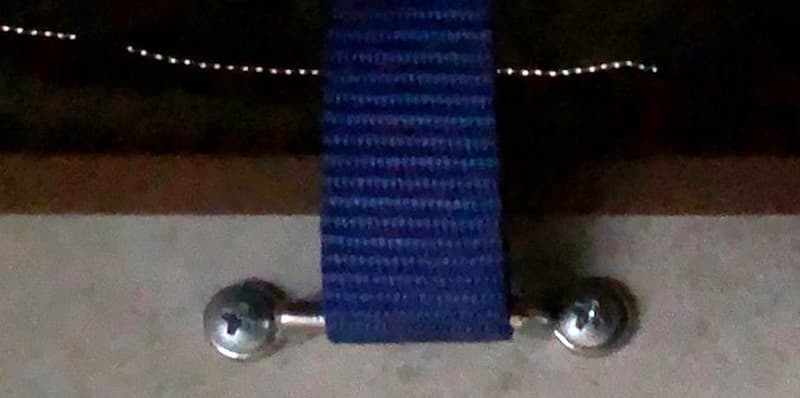 Above: The nylon straps are secured with footman loops
TCM: That's incredible.  How are the nylon straps anchored to the structure?
Robby: The nylon straps are secured with steel screws called footman loops.  There are two footman loops in the front and two in the back to support the weight in the cabover.  The nylon straps run in parallel the entire length of the Flip.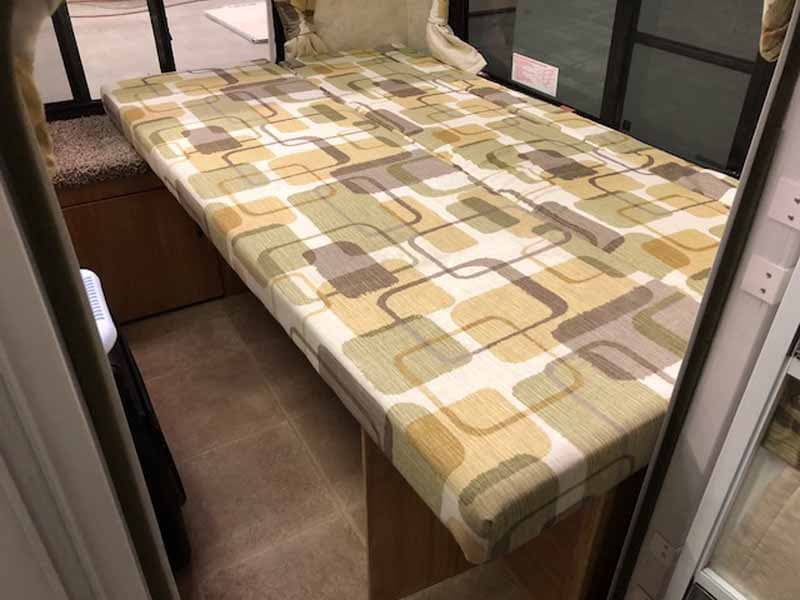 Above: The lower couch makes into a bed for another sleeping area
TCM: Can you use the Geo-Den Flip with the top down?
Robby: In a pinch, you could theoretically sleep in the camper with the top down.  You could pull down the lower couch bed and sleep on it.  The heater would function and you can get into the cabinetry with the roof down.
With the top down, it's a pretty tight with the tenting material, bows, and mattress all pushing into the living space.  The tenting material stays pretty much stuck against the ceiling, but there is some thickness to it.  It's a fully insulated liner, so it's a bit thicker because of that.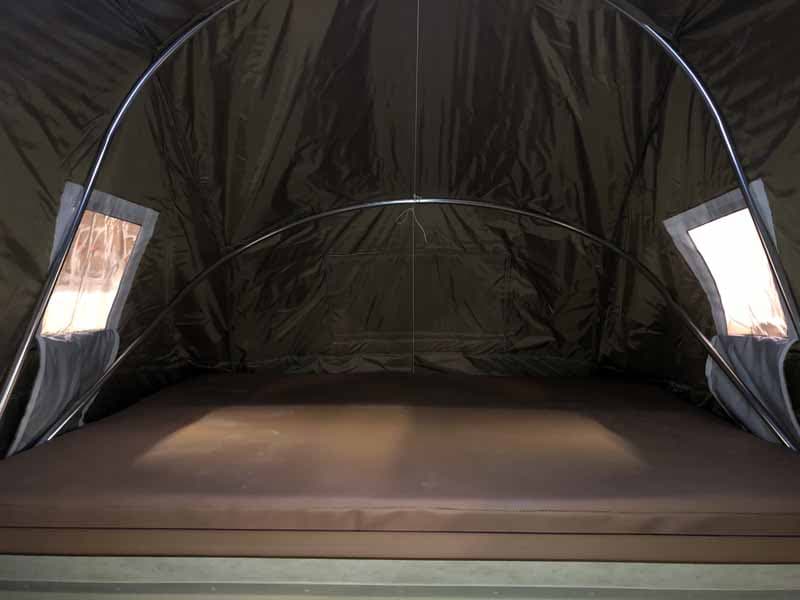 Above: The flip-opened cabover inside the Geo-Den Flip