NuCamp is the first company in the United States to actually use this refrigerator.  It is currently used a lot in Europe, and Thetford has it certified for the US market.  You won't see this Thetford in any other RVs at the moment.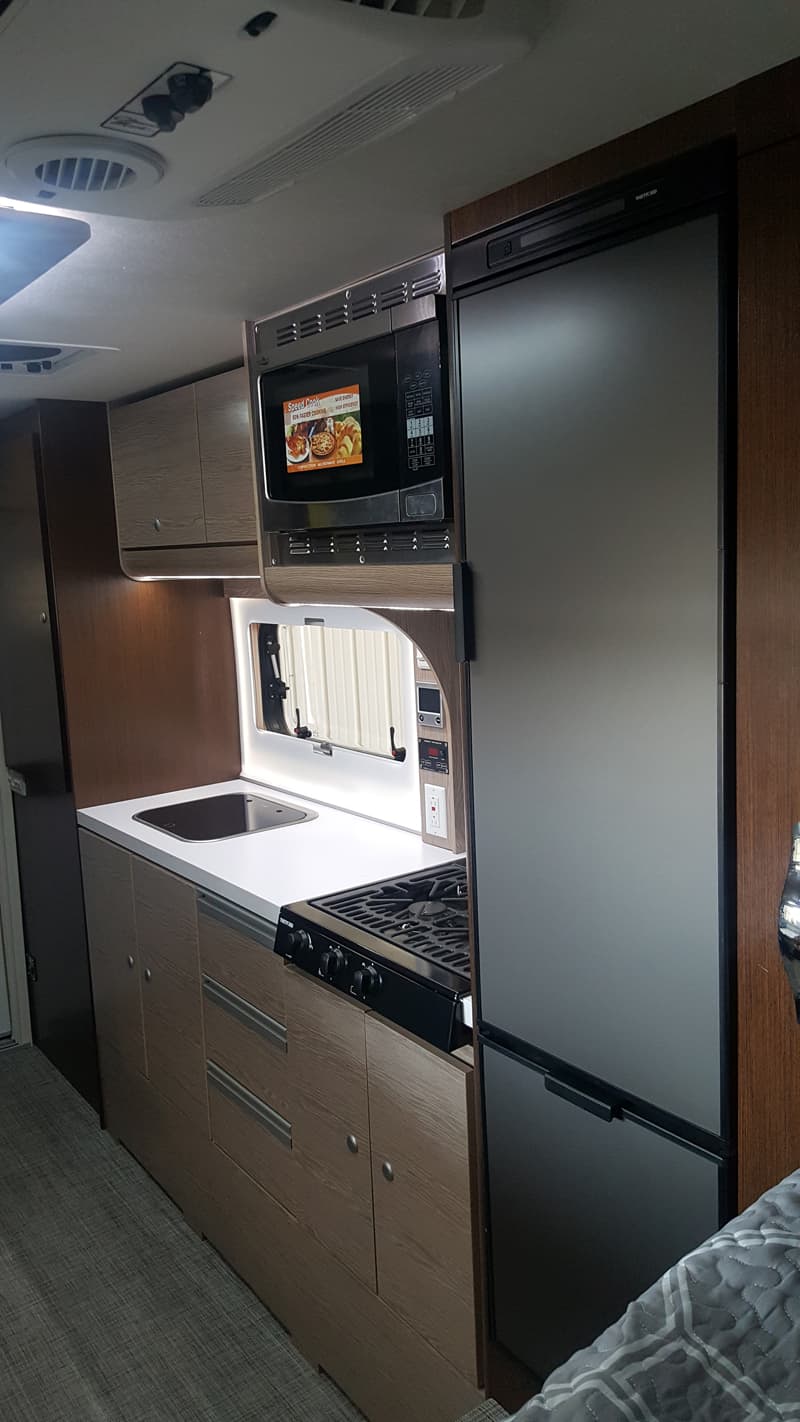 The pull-out drawer at the bottom is not a freezer.  It is actually part of the refrigerator.  The freezer is in the upper portion with .5 cubic foot of storage.
Above: Thetford's video showcasing the N3141 refrigerator
TCM: What is so compelling about the Thetford N3141 that you decided to change from the 5-cubic foot refrigerator in the 820?
Scott: First and foremost, the design of of the N3141 was very appealing.  By virtually running from floor to ceiling, the new refrigerator provided space for valuable features including a new slide-out pantry and increased kitchen counter space.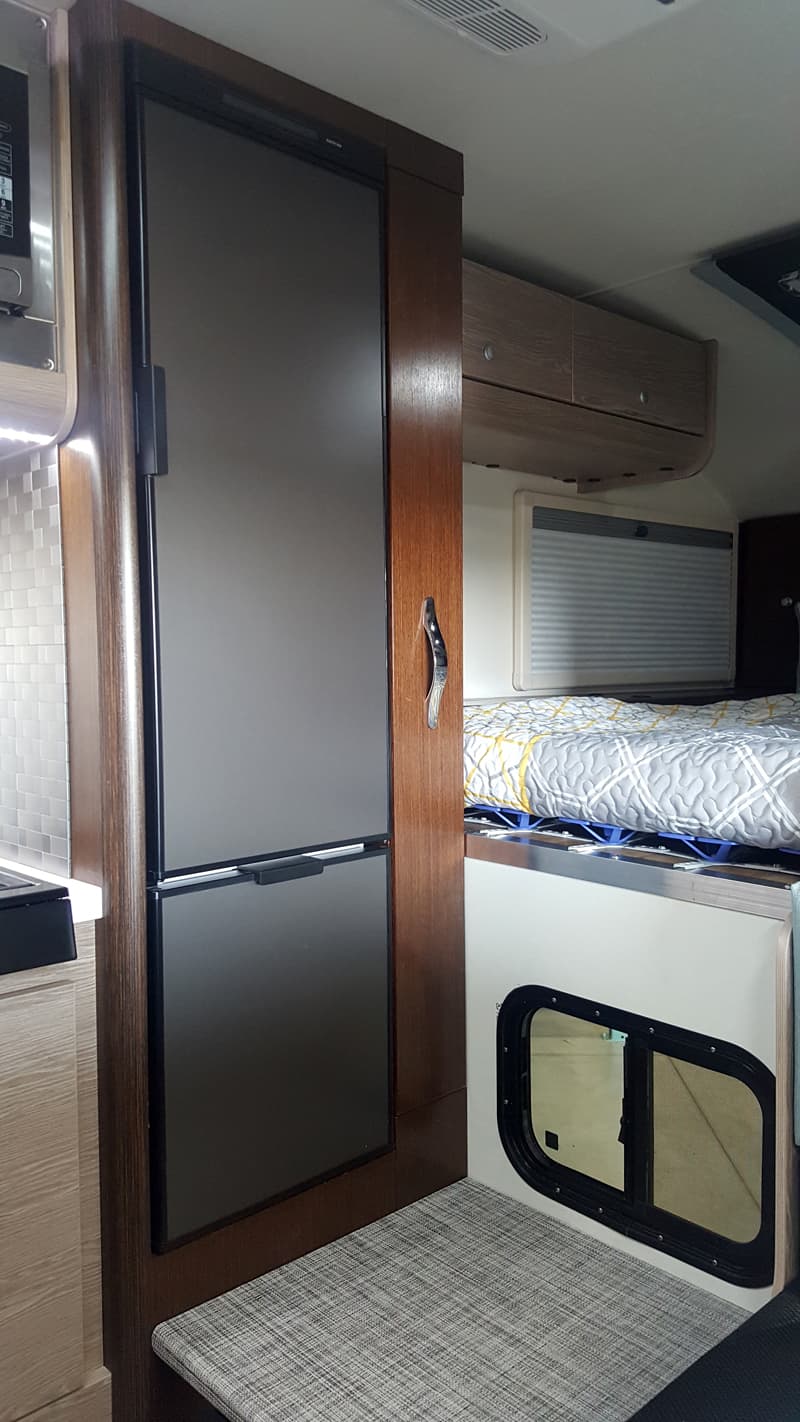 The N3141 was designed to offer the most volume with the least amount of required interior space.  It was also optimized to provide the best storage organization including a pull-out bottle drawer and clever storage bins.
Being a three-way model, one can choose to operate the refrigerator on AC, DC or LP.  What makes the N3141 great is the automatic power source feature.  This means the refrigerator will flip over to a different power source on its own.
TCM: You also changed the standard battery bank to two 6-volt AGMs for the 920.
Allen: Yes, we did.  For the 920, two Discovery brand 6-volt AGM batteries with 220-amp hours are standard.
TCM: Why 6-volt AGMs and not two 12-volt Group-27 or Group-31 AGMs?
Scott: Ed Kauffman in Research and Development did a battery investigation based on the footprint of the Cirrus 920 camper.  With his research, we studied the pros and cons between 6-volt and 12-volt battery options and decided on 6-volt batteries for the 920.
Allen: Two 6-volt batteries offered the best amp hours with less weight and cost compared to 12-volt batteries.  Those were the deciding factors.
TCM: Are Cirrus 920 owners limited to 6-volt batteries?
Scott: No, they are not limited to 6-volt batteries if that's not their preference.
Cirrus 920 customers can delete the 6-volt batteries and put in their own 12-volt AGM batteries if they prefer.  Presently, the 920 battery compartment is 14 3/4" x 13 3/4" x 10 ½" but we are looking to make it a little larger.  You can fit fairly large 12-volt AGM batteries in that compartment.
TCM: Do the batteries in the 920 need to be AGM?