Donald: That's correct.  While there is pressure on all our lines, our highest demand right now is on our truck camper line.  That's what happens when you make the highest possible quality truck campers in the United States.
To meet the strong demand for truck campers, we have pulled team members from our trailer, fifth wheel, and toy hauler lines.  These skilled people already have the necessary skills and understand Northwood's focus on quality.  The ability to move team members between plants while maintaining quality is critical.
Lonnie: We also updated our CNC machines in the lamination plant, and we have added another quality control station at the middle of the production line.  The mid-line quality control station can address problems before they're built into the camper.  Then we can trace a problem back to the station where it originated, and fix it.  Additionally, we make sure everyone on the production floor can red flag anything that's not fitting correctly, or looks wrong.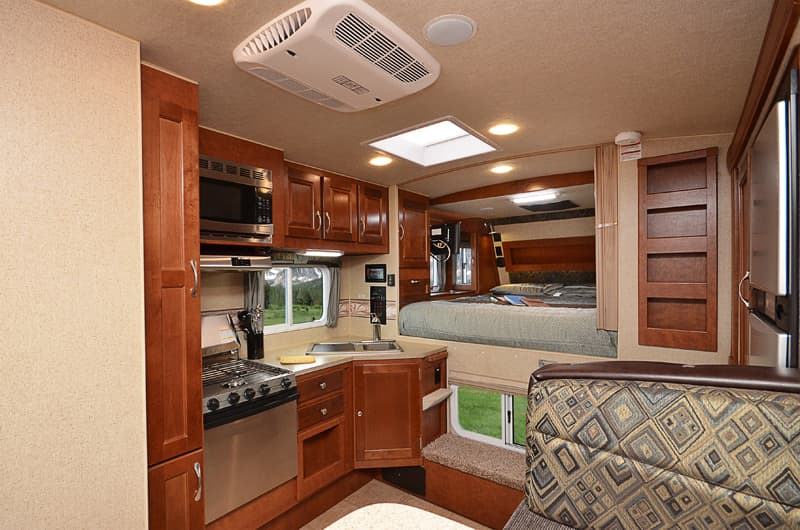 Above: The cathedral ceiling was introduced last year.  You can see it in this interior photo of an Arctic Fox 1150.
TCM: Having visited the Northwood production line multiple times over the past decade, we can vouch for your industry-leading quality control.  How has the cathedral arch ceiling been received since its introduction last year?
Donald: The new cathedral ceiling has been amazing!  It gives the campers a greater sense of openness and additional storage.  When you enter a 990 with the cathedral ceiling, it even feels different.  And the additional headroom in the shower is really amazing.  The cathedral ceiling impacts the entire coach.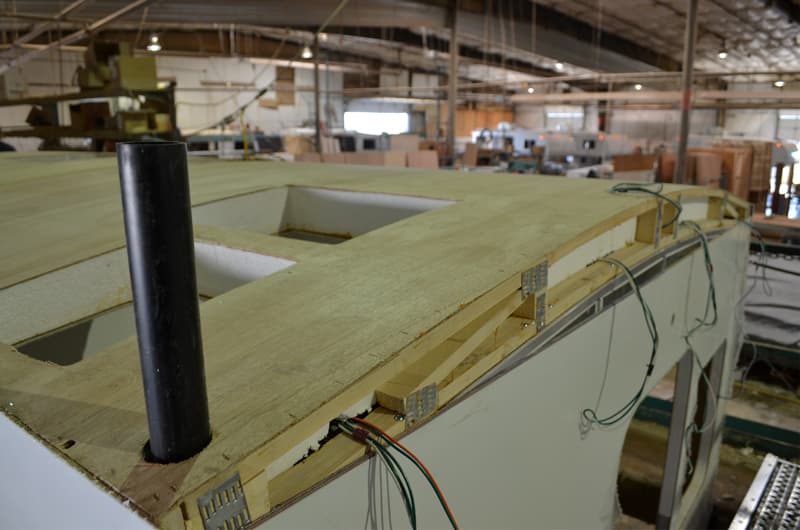 Above: The cathedral roof has 4.5-inches of closed block foam at the apex and tapers to 3.25-inches at the ends
Lonnie: Customer response to the cathedral roof has been very strong.  The significantly increased R-value has allowed Arctic Fox owners to turn their furnaces down.  Arctic Fox truck campers were already well insulated.  Now Arctic Fox campers are even more four-season ready.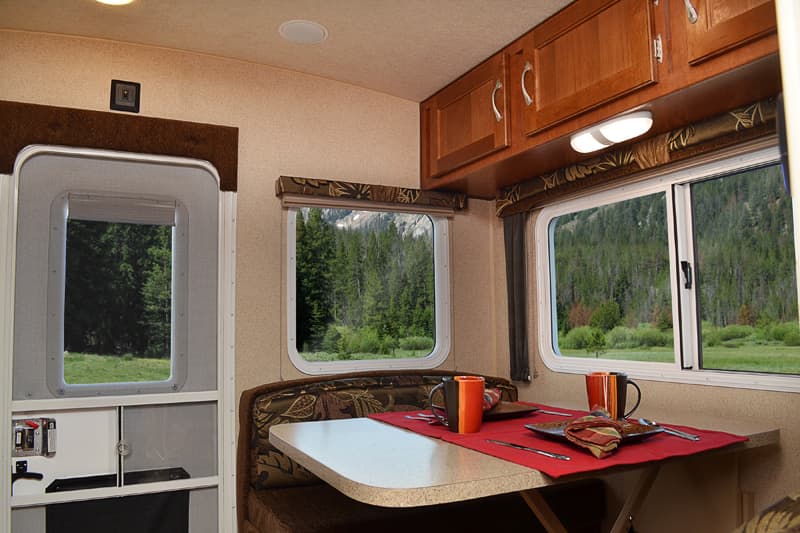 Above: The 865, non-slide Arctic Fox Camper in the Early Autumn decor
TCM: For 2017, you also announced the official re-introduction of the Arctic Fox 865.  As hard side non-slide truck camper enthusiasts, that's our favorite Northwood truck camper.  How's the 865 doing since officially going back on the menu?
Lonnie: We built a large run of 865 models two months ago.  They're at dealerships now and we're getting very positive feedback.  Most people still want slide-outs, but the 865 has one of the biggest wet baths in a Northwood product.  It's a good unit for those who don't need a slide.
Donald: It's been a very good model for us in 2017.
For more information on Arctic Fox and Wolf Creek campers, visit their website at northwoodmfg.com/truck-campers.   Click here to request an Arctic Fox brochure.