Above: The unique slide design allows for the generator compartment under the slide
TCM: Tell us about the design and development of the 89RBS.  Were there any challenges?
Greg: The 89RBS has been on the drawing board for five years.  Dave Frampton, Adventurer Manufacturing's General Manager, came up with the breakthrough design changes that really made it work.
One of the biggest challenges of designing the 89RBS was getting the center of gravity right.  For example, our initial plan was to have under bed storage.  When we designed the 89RBS with under bed storage, the center of gravity moved too far forward, and the cabover headroom was compromised.

Above left: Showing the water heater in the cabover on the passenger's side.  Above right: Showing the water heater area inside the cabover wardrobe of the 89RBS.
By eliminating the under bed storage, and moving the propane compartment, battery compartment, and water heater, we perfectly dialed in the center of gravity.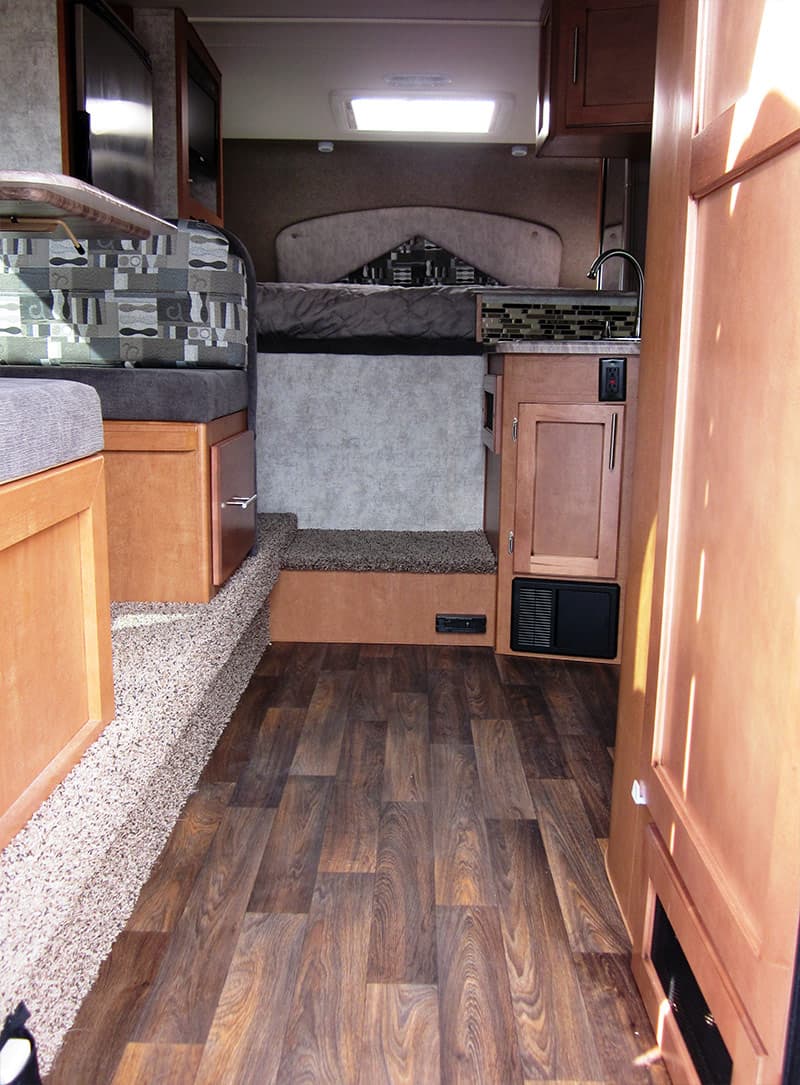 Above: The 89RBS has an 8'9″ floor
TCM: Is there some magic to the 8-feet 9-inch floor length?
Greg: 8-feet 9-inches was the longest floor length the 89RBS could have and offer the proper center of gravity location on a short bed truck.  It's important to us and our customers that the 89RBS carries properly on a truck.
Above: Photos of the production of the 89RBS in the Adventurer factory
TCM: Were there any changes or advancements made to the Adventurer framing, lamination, construction process for the 89RBS?
Greg: The 89RBS uses our tried and true TCC (True-Composite Construction).  We recently bought new lamination equipment to help with our production process.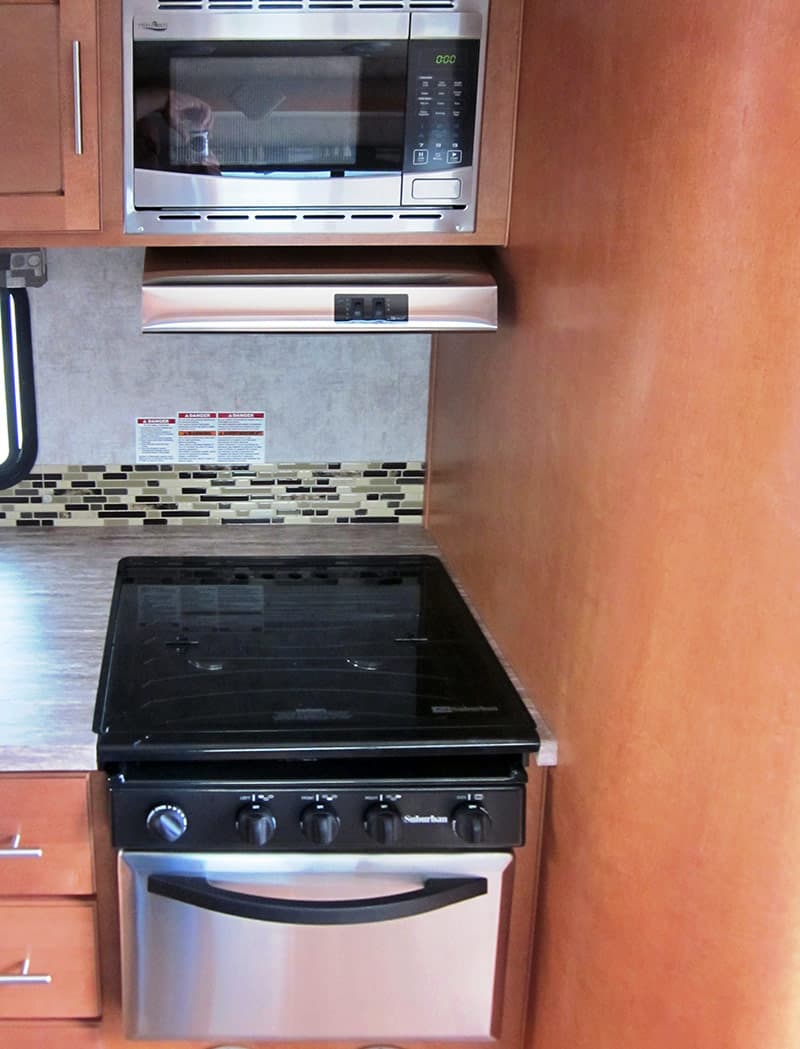 Above: The Adventurer 89RBS has stainless steel appliances
The 2017 updates announced in Truck Camper Magazine this past May all apply to the 89RBS including the stainless sinks and appliances, all-new molded one-piece countertops, all-new interiors, and bolder exterior graphics.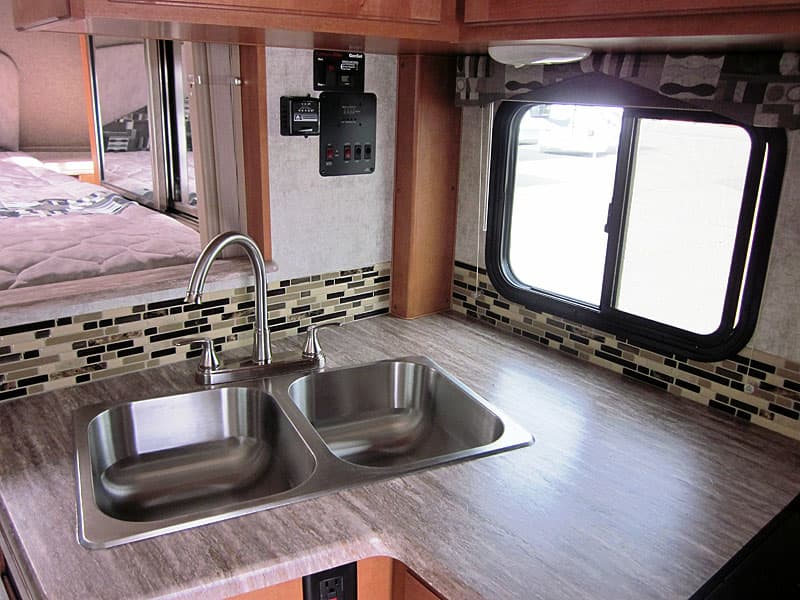 Above: The all-new molded one-piece MDF countertops
TCM: Is the 89RBS aluminum framed?
Greg: Yes, all slide-out models are aluminum framed at Adventurer Manufacturing.