TCM: Does the 89RBS replace or compete with an existing Adventurer model?  We know from previous interviews that Adventurer likes to compete plans against each other.
Greg: We strongly suspect that the 89RBS will replace our best selling 86SBS.  We're still building and selling the 86SBS, but we believe the 89RBS will surpass it.  Of course, sales and the marketplace will dictate what happens.
The 86SBS has been the number one slide-out truck camper for Adventurer since its launch.  Over the years, we have done a lot to update and refresh the 86SBS to maintain its success.
One limitation of the 86SBS we could not get around was the inability to have a generator in a long bed truck configuration.  With more and more customers wanting generators, this has been missed opportunity.

Above: The Adventurer 89RBS floor plan allows it to carry a generator with either a short or long bed truck.  The generator compartment can alternatively be used for storage.
TCM: There are at least three 9-foot, hard side, full-wall slide, wet bath campers already in the marketplace.  How does the 89RBS differentiate and compete?
Greg: If you compare Adventurer truck campers to two or three competing brands, Adventurer truck campers are consistently less money, have a longer warranty, are less weight, and offer a better center of gravity.  We are extremely competitive brand-to-brand and model-to-model.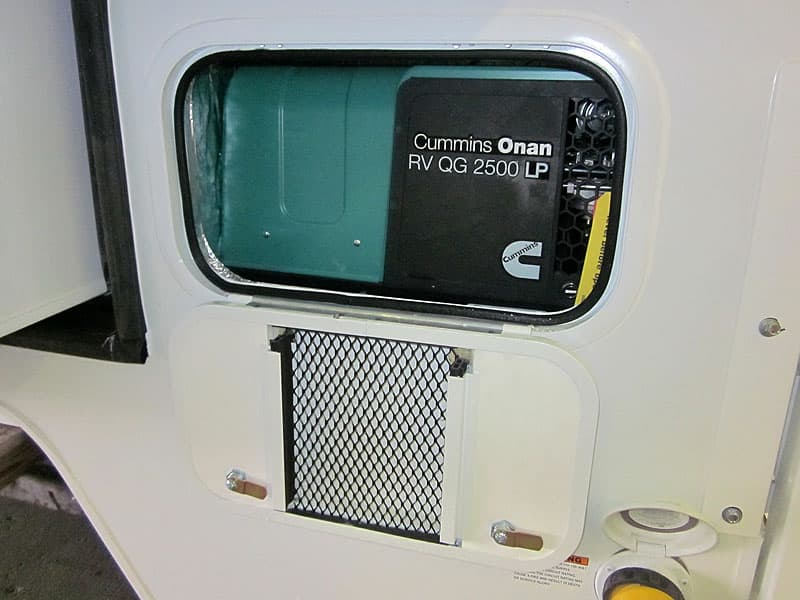 Above: The 89RBS is generator ready for long or short bed trucks
At first glance you might think the 89RBS is similar to other campers, but it's got much more to it.  It's the only camper I know about that is generator capable for a short or long bed truck.  It also has one of the largest, if not the largest wet bath in the industry.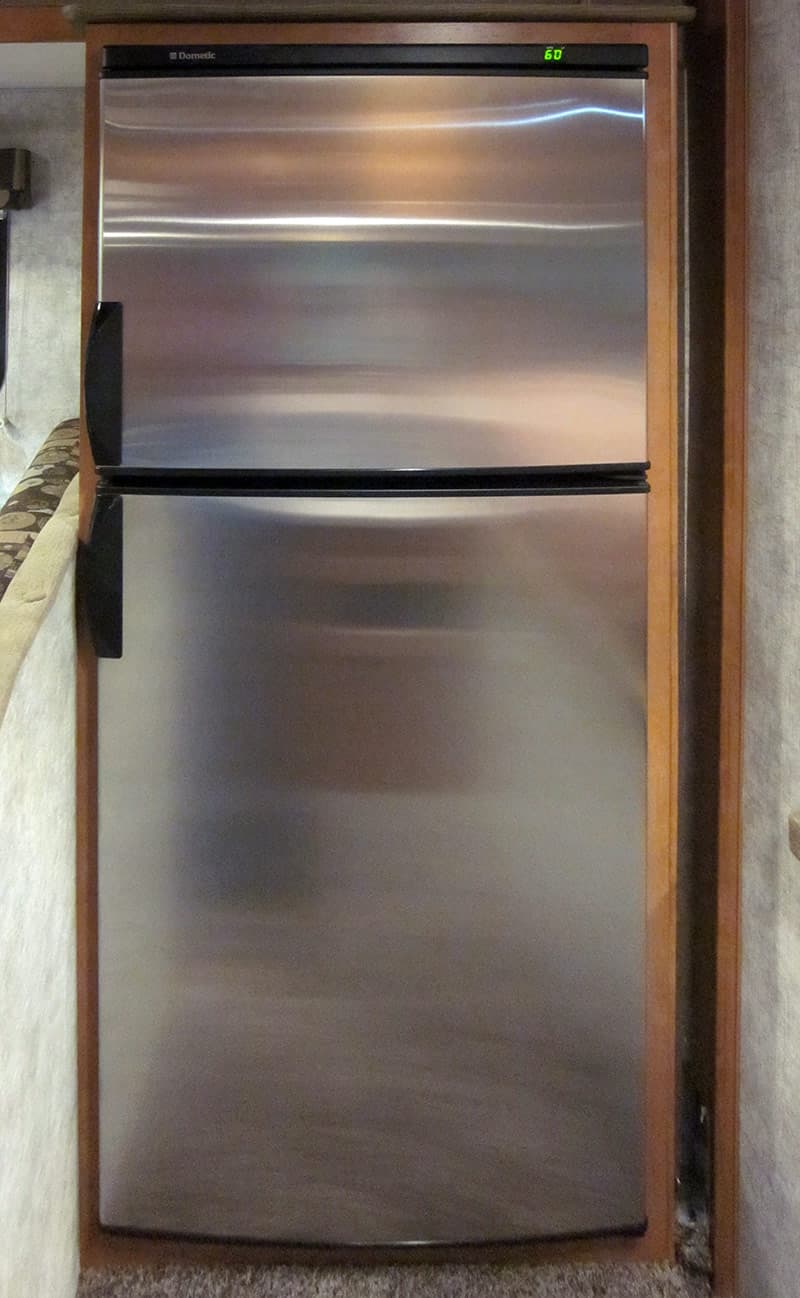 Above: A seven cubic foot refrigerator is standard in the 89RBS
The 89RBS kitchen features a seven cubic foot refrigerator, which is larger than the competitors, and standard in all Adventurer models.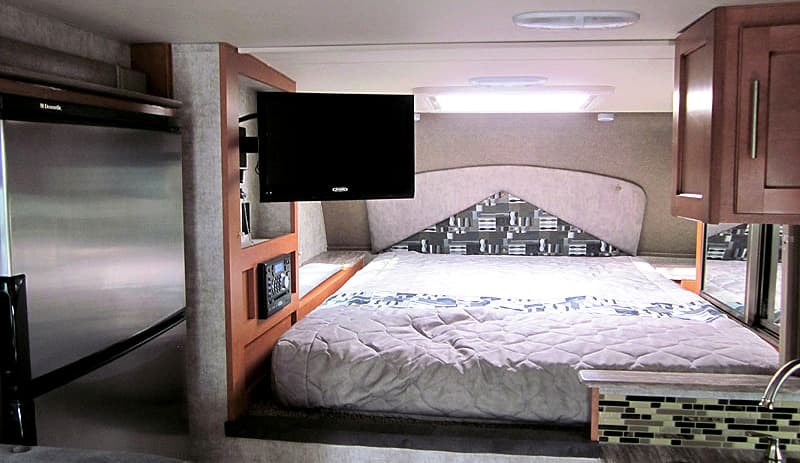 Above: The new entertainment cabinet in the 89RBS
We've also incorporated a new entertainment cabinet into the 89RBS and have a new cooktop with a glass top that gives the kitchen an even richer look.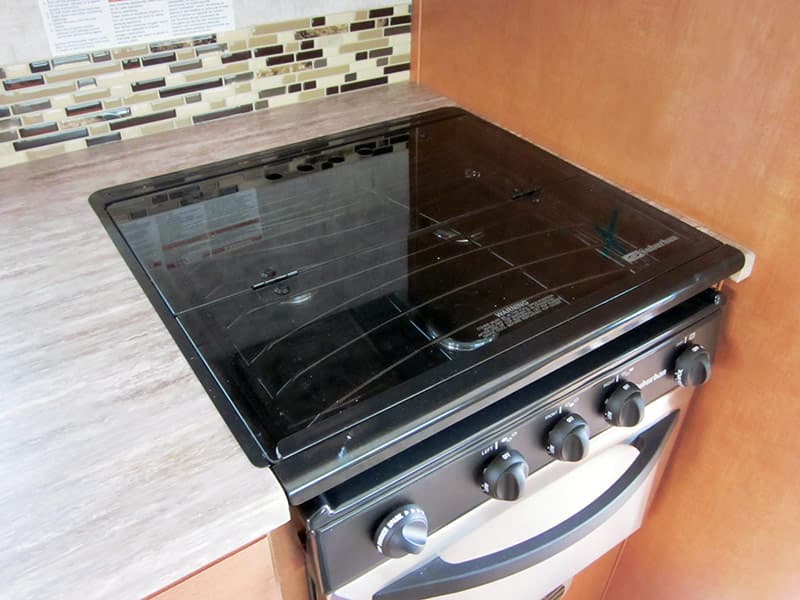 Above: The new stove in Adventurer Campers this year has a glass top
There's plenty to differentiate the 89RBS from the competition.