David: The tow bar has little installation.  You simply pin it into your 2-inch receiver, unfold the tow bar, and connect it to the front of your towed vehicle.
If you have a car-specific mounting bracket, that installation can be done by a mechanic looking at our high-quality instructions.  You can also take it to your local hitch shop or RV dealership.
A typical mounting bracket takes about three hours to install.  If you are afraid of taking apart the front of your vehicle, take it to a professional to be installed.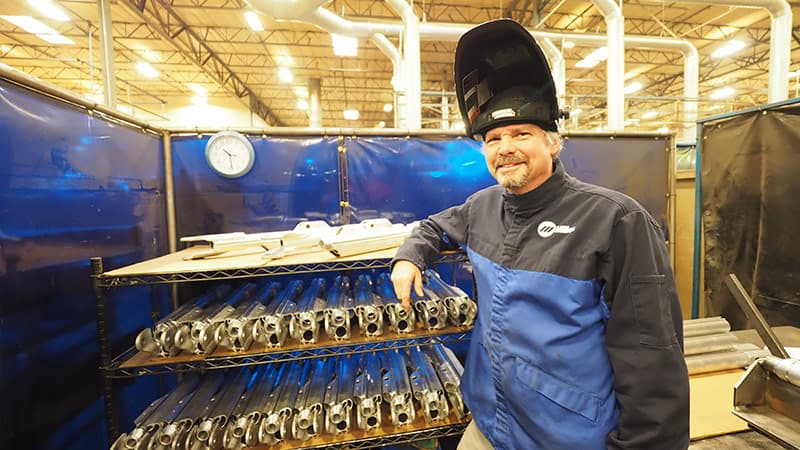 Above: Alan Douglas, Aluminum TIG Welder
TCM: What is the MSRP of the Nighthawk?
David: The MSRP is $1,252.  The Nighthawk is the most expensive tow bar on the market, but it's also the most polished and sexy tow bar on the market.
We make two versions, the 676 and 677.   We understand you might have another product, and want our new tow bar.  If you order 677, it is compatible with the Blue Ox or Demco base plates on your towed car.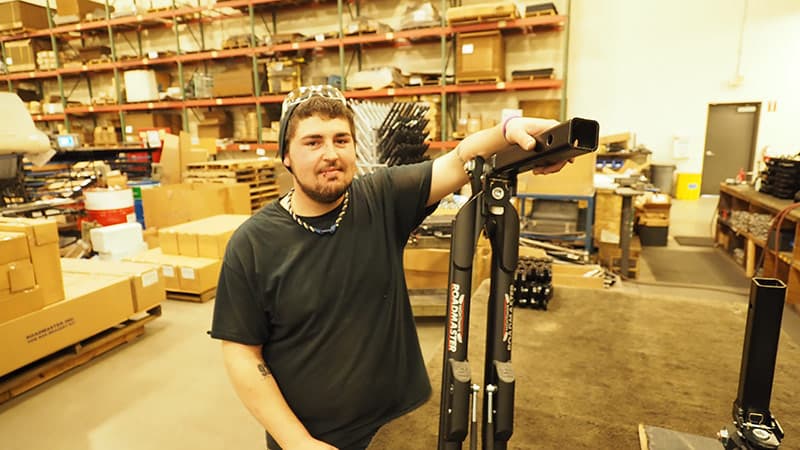 Above: Jeff Fisk, Nighthawk Assembler
TCM: Is the Roadmaster Nighthawk made in the USA?
David: All of the steel, aluminum and heavy parts are made in our factory, right here in the USA.  A few of the sub-assembly wires, nuts, bolts, and LED lights are manufactured overseas.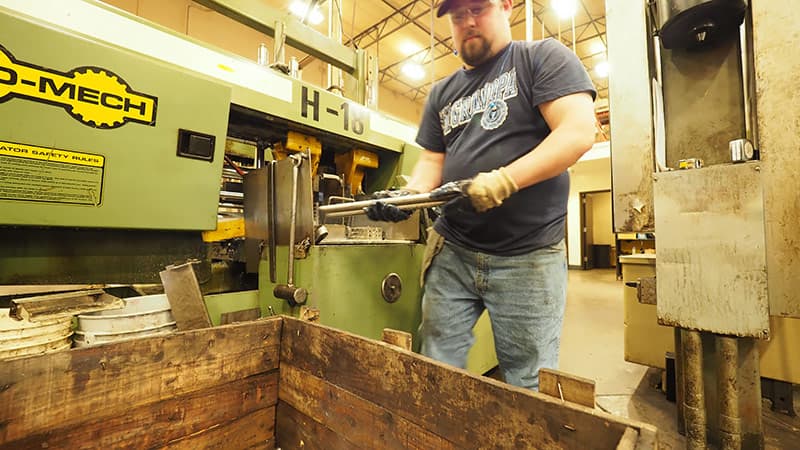 Above: Matt Dodds, Sawyer at Roadmaster
TCM: What is the warranty for the Roadmaster Nighthawk?
David: All Roadmaster tow bars have a one year warranty.  If you complete the warranty card, we double the warranty to two years.
TCM: When will the Roadmaster Nighthawk be available at Roadmaster dealerships?
David: We are taking orders now and they are shipping.
For more information on Roadmaster's Nighthawk, visit their website at roadmasterinc.com.  To request a Roadmaster towing brochure, click here.