Above: The Rugged Mountain RV truck camper production line
TCM: So that was the beginning of Rugged Mountain RV?
Jesse: Yes.  After studying the feasibility of launching a truck camper line, we moved to our new facility, ordered the required materials, and launched production.  With our crew already having decades of truck camper manufacturing experience, we hit the ground running.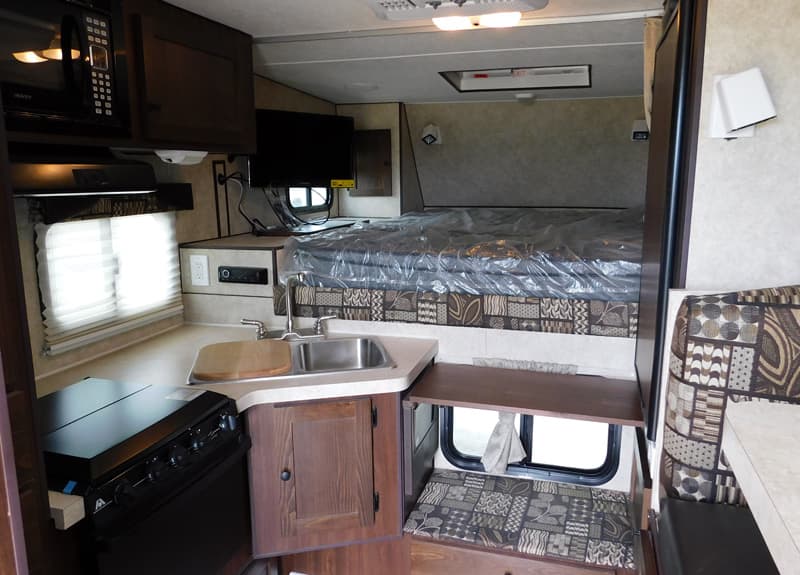 Above: The interior of a Polar 860 camper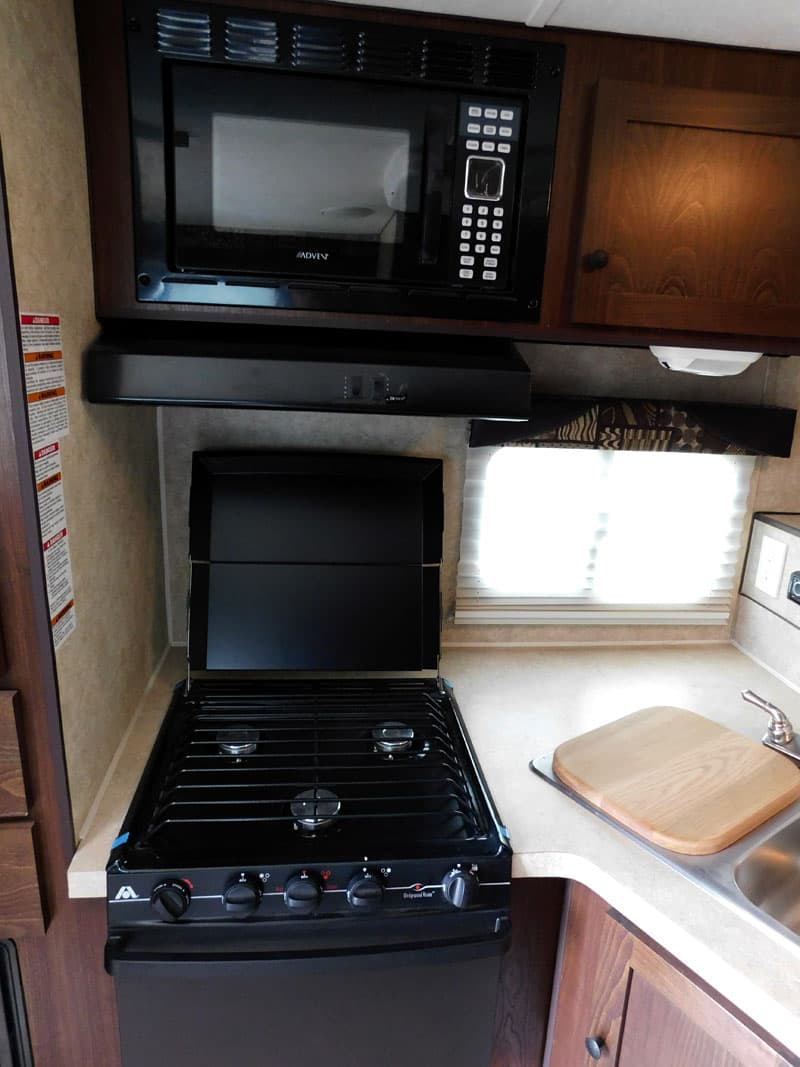 Above: Kitchen of a Polar 860 camper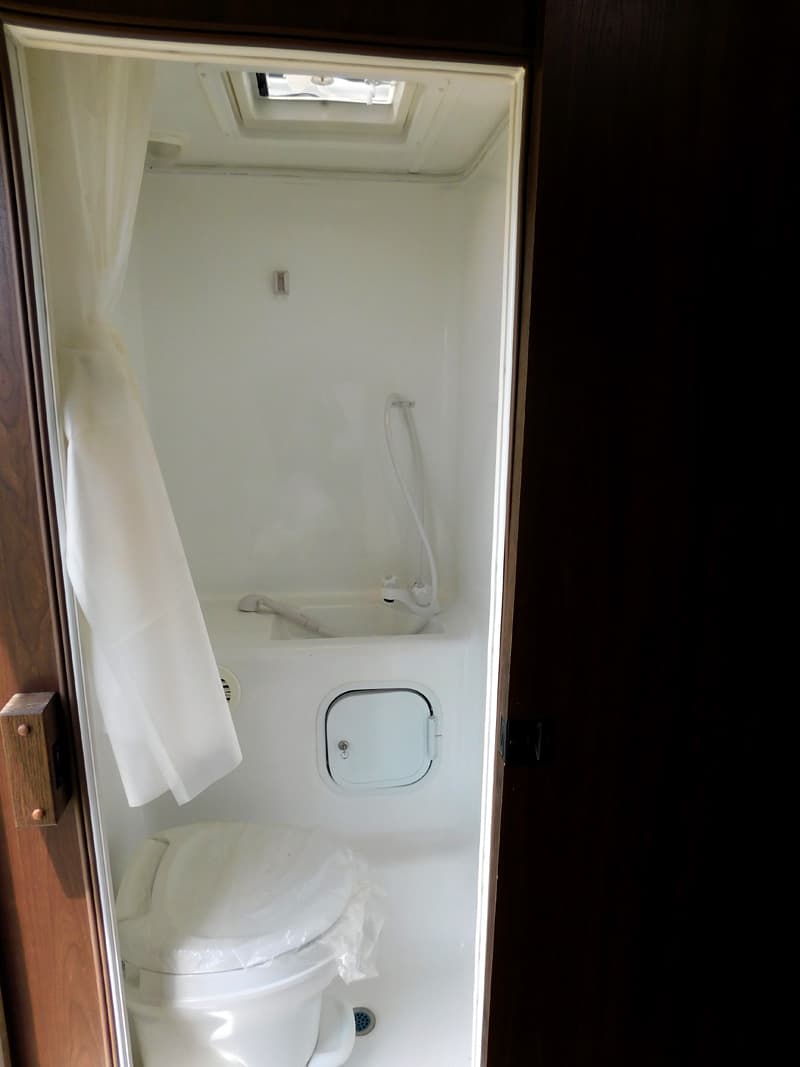 Above: Bathroom of a Polar 860 camper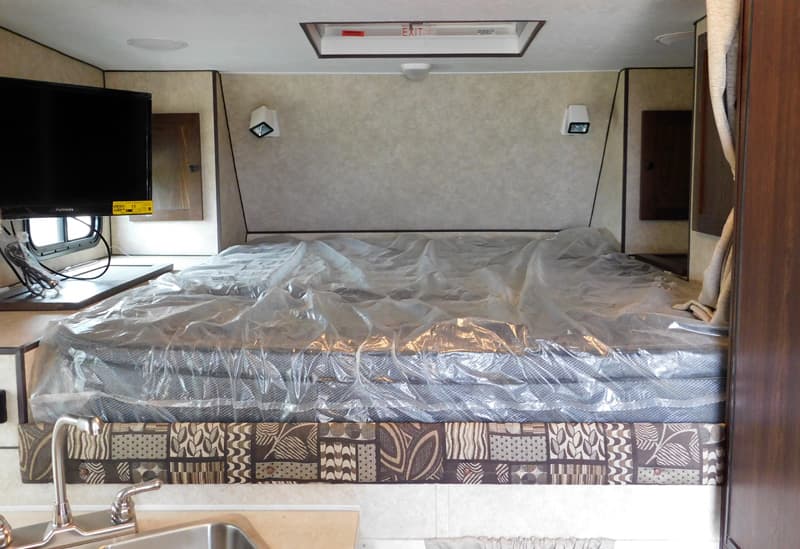 Above: Overcab of a Polar 860 camper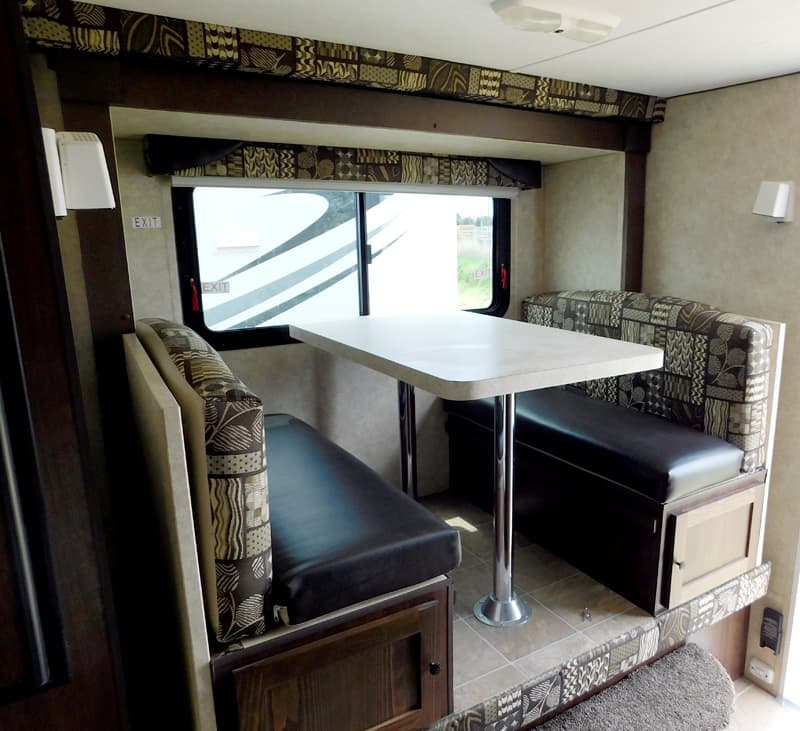 Above: Dinette of a Polar 860 camper
TCM: Did you make any changes to the Northland build quality or floor plans?
Jesse: The floor plans are essentially the same.  I immediately upgraded the fiberglass and interiors to give the campers a more modern look inside and out.  As a truck camper myself, I made other changes to make the campers more friendly to use.  I really didn't need to change much because it was already a great product.
TCM: The fact that you were able to start with the original Northland production team is huge.  Now that Tiny Idahomes and Rugged Mountain RV are under one roof, how do you handle running the two companies?
Jesse: On the Rugged Mountain production line, I have a foreman who's been building truck campers for decades and a team that's already dialed in.  I'm available to them, but there's not much I need to do for the truck camper line day-to-day.
The Tiny Idahomes are custom ordered and there are often challenges along the way to meet customer requests.  That's where a lot of my time is spent – monitoring Tiny Idahome production.
TCM: Tell us about the basic materials and construction of a Rugged Mountain RV truck camper.
Jesse: Rugged Mountain truck campers are wood framed with hung wall construction.  The fiberglass sidewalls are vacuum-bonded to a 1/4-inch luan backer by Crane Composites.  This was the construction method used to build the original Northland truck campers, but we are using higher quality materials.