All of our OEM bumpers are also cut on the laser cutter including the Lance Ultra Deck Plus, Palomino Landing Pad, Palomino Dura-Track, Northstar Bumper, and Northwood Fox Landing.
Joel: Every Torklift International product that's related to truck campers is now cut on the laser cutter.
TCM: Are you looking to replace your plasma cutters with laser cutters, or are you adding laser cutters along side of plasma cutters?
Jack: The plasma cutters will be replaced with laser cutters.
TCM: Are the laser cutters cost effective in terms of initial capital expenditure, and operation costs?
Jack: The laser cutter was a million dollar investment for Torklift International.  With our growth expectations, it is a necessary investment.
Joel: If you compare the operation costs of a plasma cutter versus a laser cutter, it's apples to oranges.  The laser cutter is $3 an hour to operate.  The plasma is $9 an hour.  Furthermore, the laser cutter consumables are less, and the cut is a much higher quality.  The laser cutter is going to pay for itself.
TCM: Earlier you mentioned some of the new capabilities of the laser cutter.  Are these new capabilities creating new product possibilities for Torklift International?
Joel: With the laser cutter, we have an endless list of where we can go.  We haven't hammered out all of those details, but we know what's on the horizon.
Jack: We are now coming into the full understanding of the laser cutter and its capabilities.  And yes, we will have new products to announce in 2018.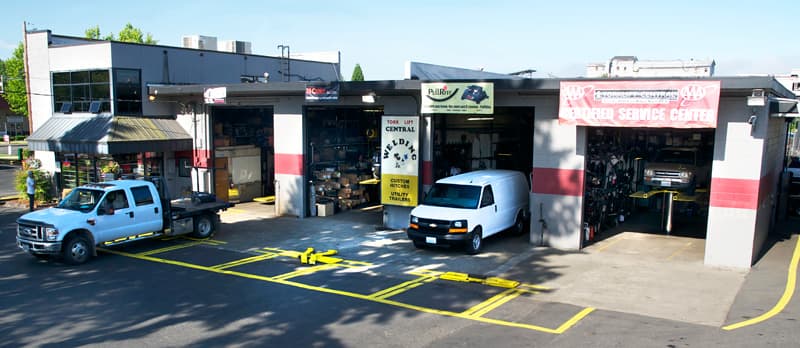 Above: Torklift's Retail Production Development Center
TCM: That's great news!   We asked that question because Torklift International has announced just four new truck camper products in TCM over the past three years.  That's after announcing six new products in 2013 and five in 2014.  Why has there been a slow down in new truck camper product introductions?
Jack: During the past few years Torklift International has experienced significant growth and our focus has been on being able to take advantage of that growth.  We have stretched production to three shifts, meaning we are running just shy of 24-hours a day.
As a manufacturer, you have to go where the demand is.  It has been challenging to keep up, which is one of the reasons we got the laser cutter.  We have a long list of new products that are on the board for research and development in 2018.  You're going to be seeing more new Torklift International products moving forward.
In the past couple of years we made a large investment in a Retail Production Development Center.  We call it the RPDC for short.  The RPDC is located in our original service shop in Kent, Washington, the very location where my father started Torklift in 1976.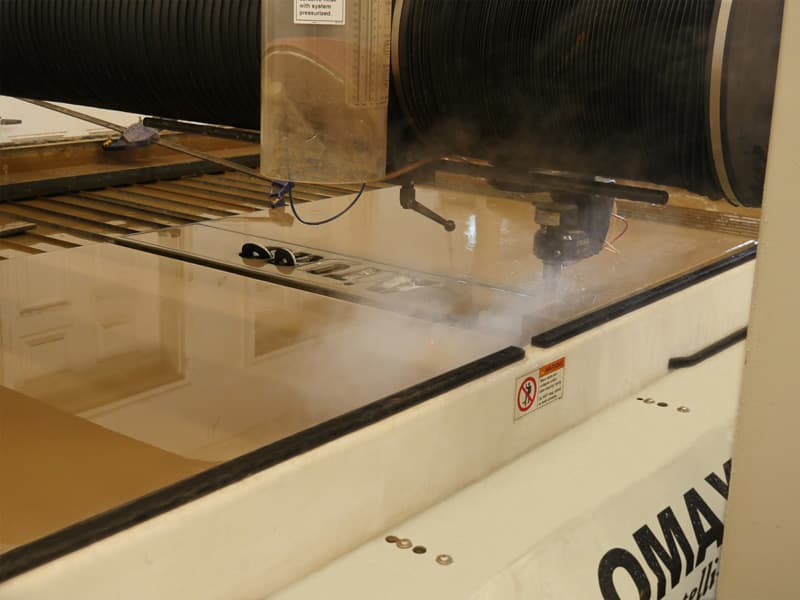 Above: The five-axis water jet system in the RPDC
We gutted the entire building, reformatted it, and moved the engineering team there from the factory in Sumner, Washington.  To add to the R&D capabilities of the RPDC, we invested a half-million dollars into a five-axis water jet system.  The water jet allows for extremely accurate three-dimensional cutting at angles from 0 to 90-degrees.
We have an engineering team with a river of ideas flowing through the RPDC every day. This river of ideas comes directly from retail customers who visit the RPDC looking for custom fabrication work to service a need the industry has yet to develop.  We are getting a net in that river and pulling the ideas out.  Having a long list of things to develop is an understatement.  You will definitely see new truck camper products in 2018.  It is a major focus for us.