TCM: What is a laser cutter, and what advantages does it have over a plasma cutter?
Joel: A laser cutter is similar to a plasma cutter, but uses a computer-controlled laser to cut metals.  Laser cutters run off one head rather than the two torches of a plasma cutter.  As a result, the laser cutter produces a much higher quality cut with significantly closer tolerances.
The laser cutter is also about twice as fast as a plasma cutter and gives us the ability to cut additional metals including brass and copper.  These capabilities are opening up different product paths and future growth opportunities for Torklift International.
Candice: The laser cutter gets us to our production goals faster.  This year Torklift International has grown 25-percent and we're expecting to continue that growth rate.  To meet this demand, we needed to increase our capacity.  The laser cutter allows us to increase production while improving our product quality.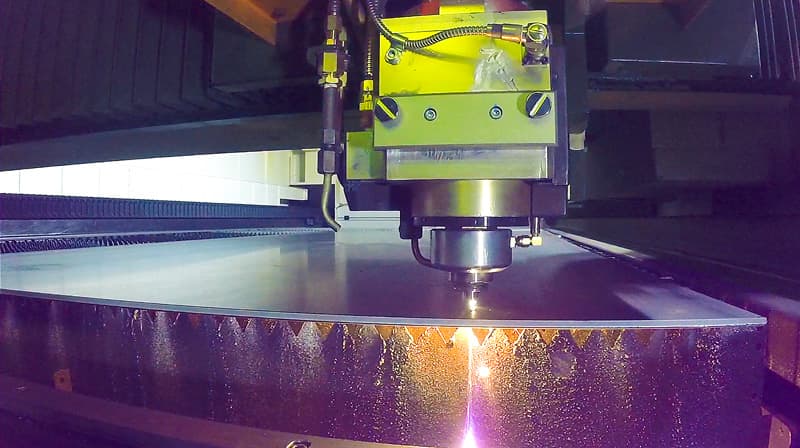 Above: Sharper and cleaner edges can be cut with a laser cutter
TCM: If we had the same shape piece on both the plasma cutter and the laser cutter, what differences would we notice?
Joel: You'd see sharper and cleaner edges on the laser cut piece.  A lot of our products are aluminum and stainless steel, so we are able to get a closer fitment with the laser cutter.
Candice: Torklift International customers have high quality expectations.  We were able to meet these expectations with plasma cutters, but there was a lot of finishing processes and inspection to ensure the quality was perfect.  The laser cutter creates perfect cuts 100-percent of the time directly from the cutting table.
Jack: The precision of the cut a plasma or laser cutter creates is called a kerf.  The kerf of a plasma cutter is about the size of a pencil lead.  The kerf of a laser cutter is about the size of a thread.  The laser cutter produces an aircraft grade cut.  The leap forward in tolerances is remarkable.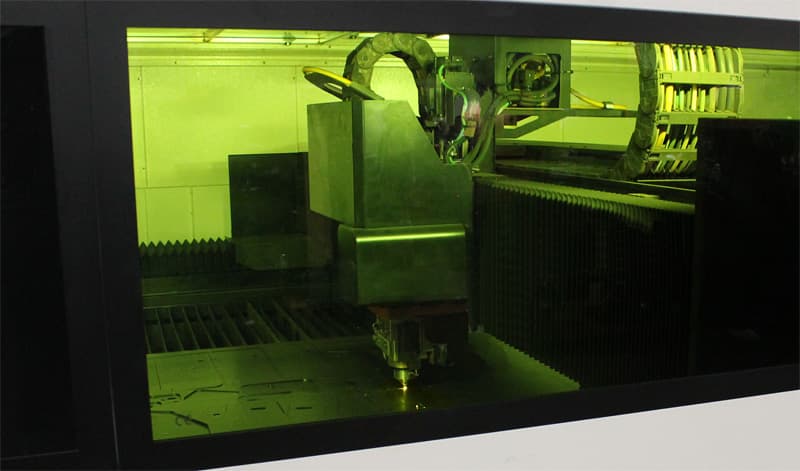 TCM: Having visited Torklift International several times, we know there were team members who were responsible for finishing pieces being produced by the plasma cutters.  Have these positions been eliminated?
Jack: Torklift International is constantly growing and those team members have been moved to different areas.  We have actually increased our employees by 15-percent this year.
Candice: We recently started an in-house welding course.  We are hiring and teaching welders.
Jack: We are all about team and growth.  Every individual needs to be growing.  We are building people not parts.  We have programs to help that along and we are proud of our culture.
We have a waiting list of people eligible to be trained on the laser cutter.  Several employees have already been flown east for training.  They are also able to get training remotely through online training and training here at the factory.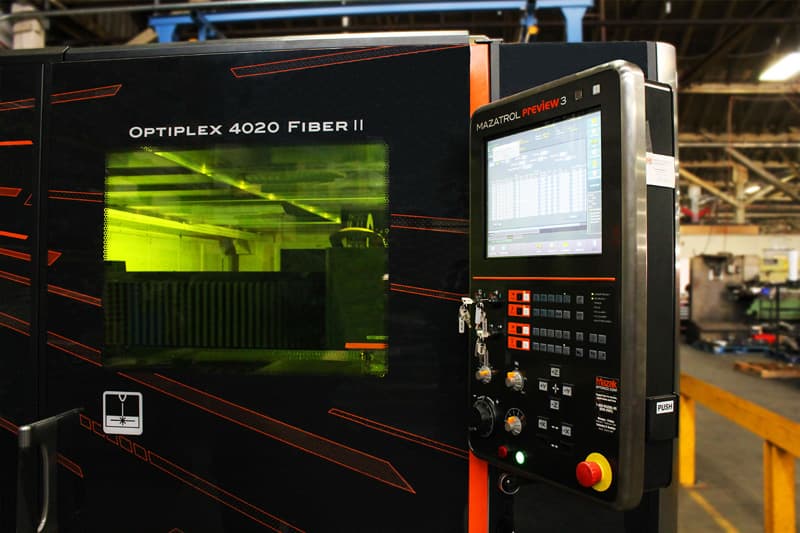 Above: Optiplex 4020 Fiber II laser cutter at Torklift International
TCM: What truck camper products are you manufacturing with the new laser cutter?
Jack: The Torklift International Stow and Go truck camper step, Torklift FastGun turnbuckle components, Torklift True Frame-Mounted Tie-Downs and Talon Tie-Downs, and our SuperHitch towing series.