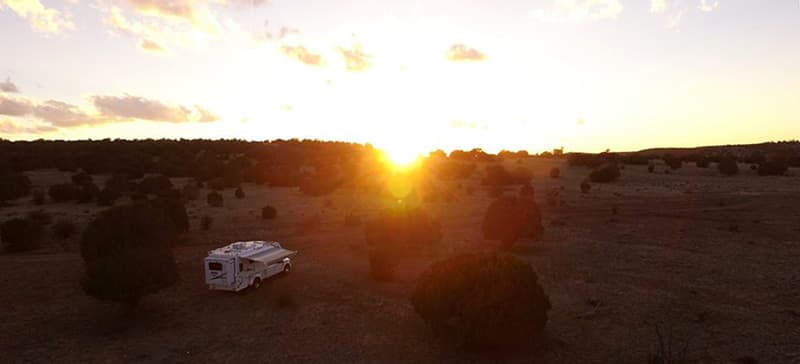 TCM: Why do you believe its important for a video like this to be produced?
Bob: Video is 80-percent of the marketing tactic in our world right now.  Any form of video from five second snapchats to longer video such as this is huge.  The exposure of working with Outside Magazine is something you can't pass up.  It was a phenomenal opportunity for Lance Campers and the truck camper marketplace.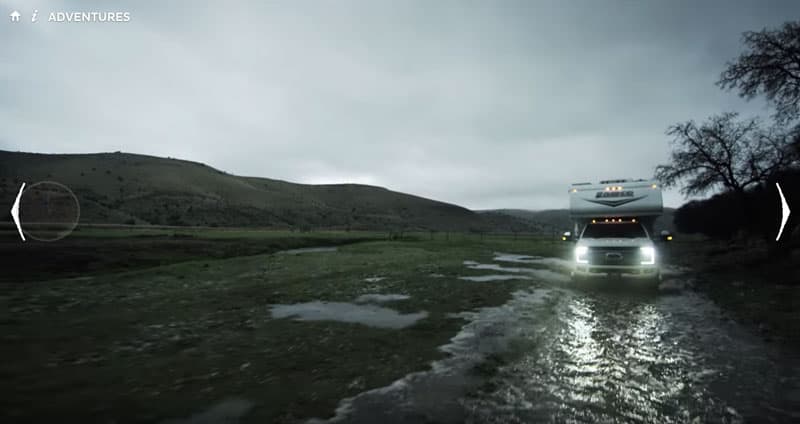 It's very expensive to produce a video of this quality.  They used a RED digital cinema camera to shoot it.  For Lance Campers to produce a video like this would have started at about $50,000.  Getting the opportunity for the cost of a unit loan, fuel, airfare and my time was a no brainer.  Now we can use any part of the video in our marketing campaigns.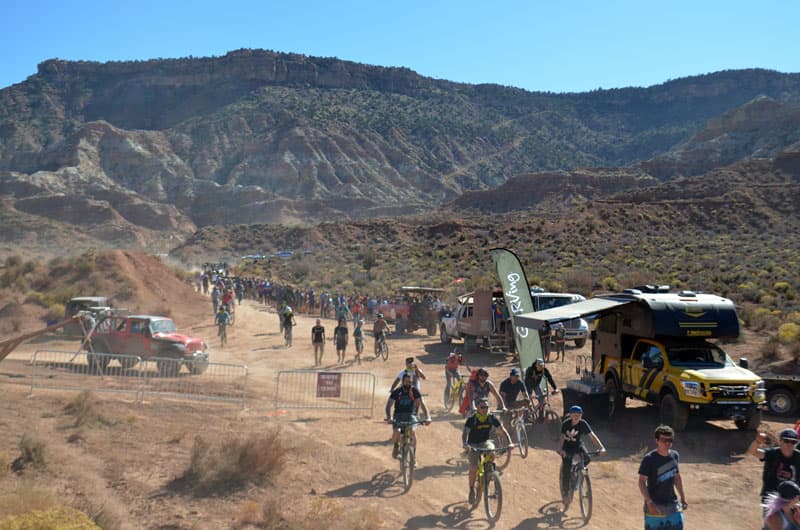 Above: The Rule Breaker (far right) at the Red Bull Rampage
TCM: Are you looking to develop additional truck camper videos with the Go RVing campaign?
Bob: We'll take every opportunity that makes sense.  I think of the forty-one videos GoRVing has done, three feature a Lance Camper product; camper, travel trailer, and toy hauler.
We try to support Go RVing as much as possible.  We just took the Rule Breaker, our SEMA truck camper build from 2016/17, to Red Bull Rampage, a mountain bike competition near Zion National Park in Utah.  That was another opportunity from the Go RVing campaign.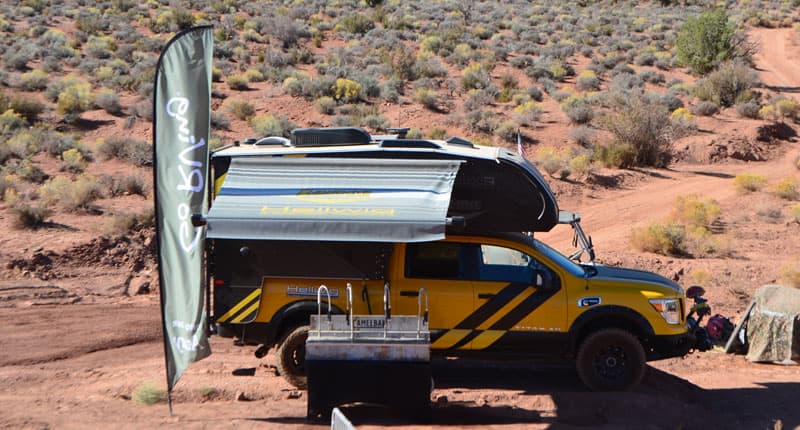 TCM: Is Red Bull Rampage something our readers can see on television?
Bob: Yes, Red Bull Rampage will be on ESPN the second week of December.  There were athlete interviews around the rig, so we had branding exposure there.  ESPN and Red Bull television have staggering numbers.
The only reason we did that event was because of the Rule Breaker.  It had to be a four-wheel drive vehicle.  We hope to get good coverage with that.  We put Lance branding on top of the awning for the helicopter shots.
TCM: This past August, Truck Camper Magazine published two articles – "The Go RVing Truck Camper Challenge" and "Fail to Respond" – that were critical of the RVIA and Go RVing for their lack of support for the truck camper marketplace and community.  Since you and several other Lance Camper team members have positions of the RVIA board and committees, can you give us any insights into what's being done to address the situation?
Bob: I'm on the Go RVing Coalition.  The articles you ran about the RVIA and Go RVing campaign had a good impact for us here at Lance Campers.  It helped me speed along the process of posting the Outdoor Magazine video to their website.  The video had been finished for some time and they kept promising me they'd do it.  Your article got it moving along.
I have also talked to James Ashurst, RVIA's Senior Vice President of Communications and Marketing, about truck campers.  They are currently working on addressing the truck camper content for the Go RVing website.  I also went to the RVDA Expo (Recreational Vehicle Dealer Association) and talked about truck campers.  The Go RVing campaign has renewed their commitment to the truck camper marketplace.
TCM: That's good news.  We look forward to reporting on the changes the RVIA and Go RVing makes on behalf of the truck camper segment.  Is there any other news from Lance Campers?
Bob: Lance Campers just won its 16th Quality Circle Award from RVDA.  There are four categories in which we are evaluated by our dealer network; product quality, warranty, parts, and sales support.  In addition, RVDA asks our dealers if they would recommend our product line to other dealers.  We have trended upwards over past three years with that response and are 23-percent above the RV industry average.
We also just refreshed LanceCamper.com.  At the bottom of the homepage we added a new social section with user content from Facebook and Instagram.