Camper Fitment Warnings Abound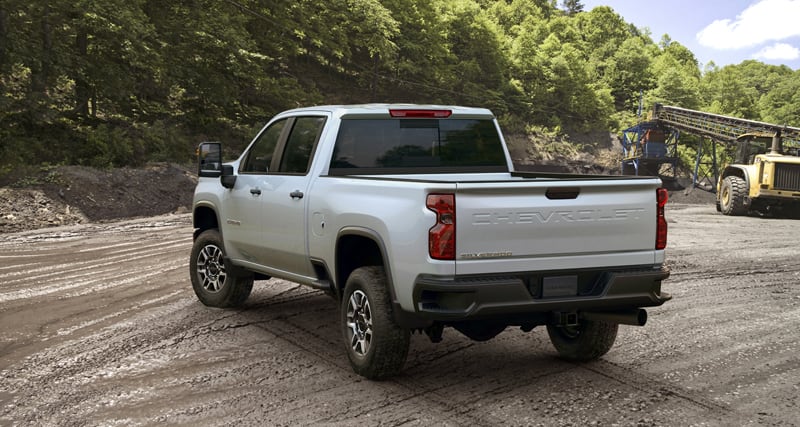 Nearly every truck camper fitment alarm went off when we read through the press information on the 2020 Chevy Silverado HD trucks.  For starters, the 2020 trucks have different dimensions than the outgoing model; up to 10.4-inches longer (crew cab), and 1.4-inches wider and 1.6-inches taller across the board.  The wheel base is also 5.2-inches longer than the 2019s.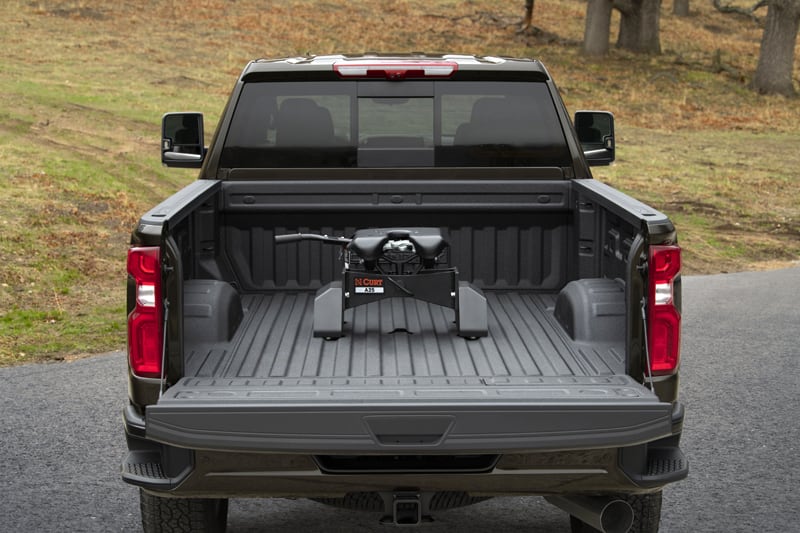 On a positive note, it has been reported that the 2020 HD bed rails sit at the same height as the 2019 HD bed rails.  That's one dimension the truck camper industry can check off their fitment concern list.
It's possible that none of these changes make a lick of fitment difference.  Then again, it's possible that truck campers will have multiple fit and obstruction issues.  If you're in the market for a 2020 Silverado of GMC HD truck, don't assume anything.  Talk to your dealer about fitment concerns, and measure twice before attempting to load a camper.
Wrap Up: Get Your Measuring Tape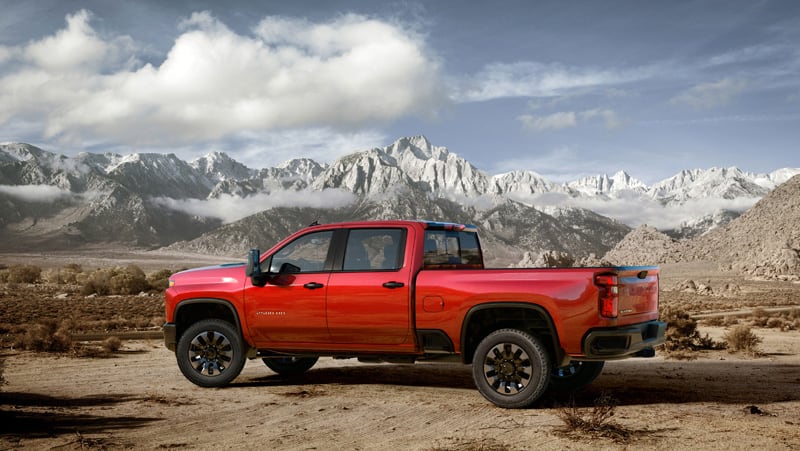 Hopefully the truck camper manufacturers are doing preliminary fitment checks now (based on the reported data), and preparing any necessary adjustments for their dealer networks.
That aside, we are very excited about GM's new 6.6-liter gas engine.  We had GM's 6.0-liter in our 2013 Chevy Silverado 3500 and found that to be a very capable gas engine.  Unfortunately, it was also a fuel hog.
With fingers crossed, the new gas engine is not only more powerful, but also more fuel efficient.  As of now, the most interesting part of the new 6.6-liter engine is the availability of dual alternators.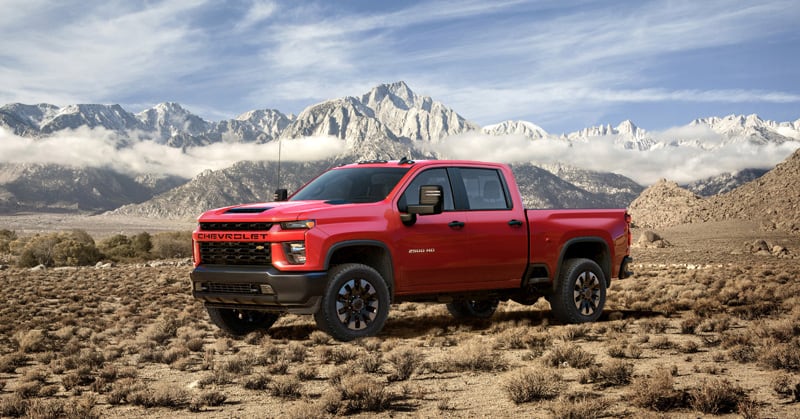 The 6.6-liter Duramax diesel doesn't beat the competition at the endless horsepower and torque game.  That said, the numbers are more than enough for pulling a truck camper up mountain grades and/or towing your toy choice.  We are especially impressed with the new 35,000-pound max towing capacity.  What needs that much towing capacity is beyond us, but it's impressive.
The rest of the 2020 GM update list consists of smart refinements to an already strong truck line-up.  We can envision many current Silverado and GMC HD owners thanking GM for the new engine block heater doors, DEF tank fill move, DEF tank gauge, and standard tow mirrors.  Someone at GM is listening to their customers.
Coming Late Summer 2019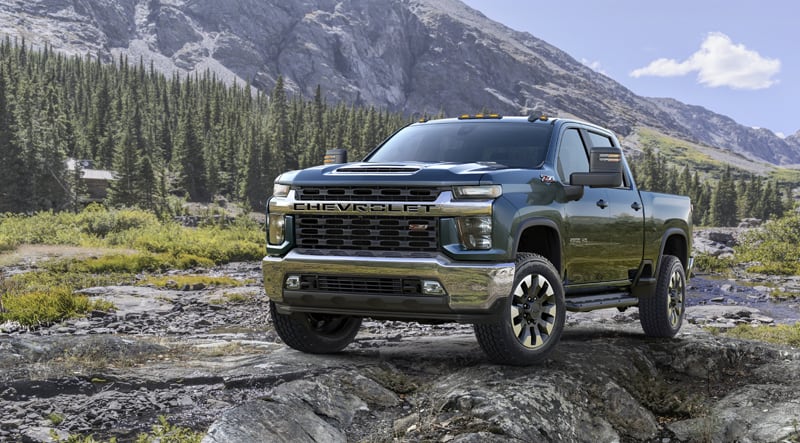 The 2020 Chevrolet Silverado HD trucks are scheduled to arrive on dealer lots by mid-2019 (late Summer according to GM).  When it finally debuts, we are quite interested to see the bold new sheet metal on the road.  This is one truck refresh everyone is going to notice.
Per the industry's standard practice, pricing for the 2020 Silverado HD trucks won't be announced until we get closer to the actual release date.  GM fans, start saving.