The Dometic website description of the window says it has a practical fly screen. What are they referring to?
The way it connects the screen and blind is smoother on the S5. The S5 has a nicer contact than the S4. It also has an aluminum rib at the bottom instead of plastic, so it pulls down straight.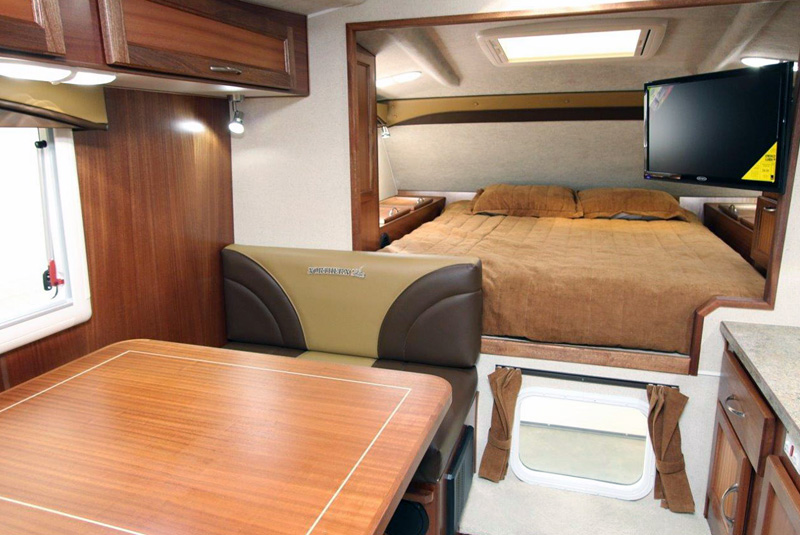 The Limited Editions come with leatherette seating. Leatherette is a synthetic leather that looks and feels like leather, but doesn't absorb spills and costs significantly less than genuine leather. Tell us why you chose leatherette for the Limited Editions seating and valences.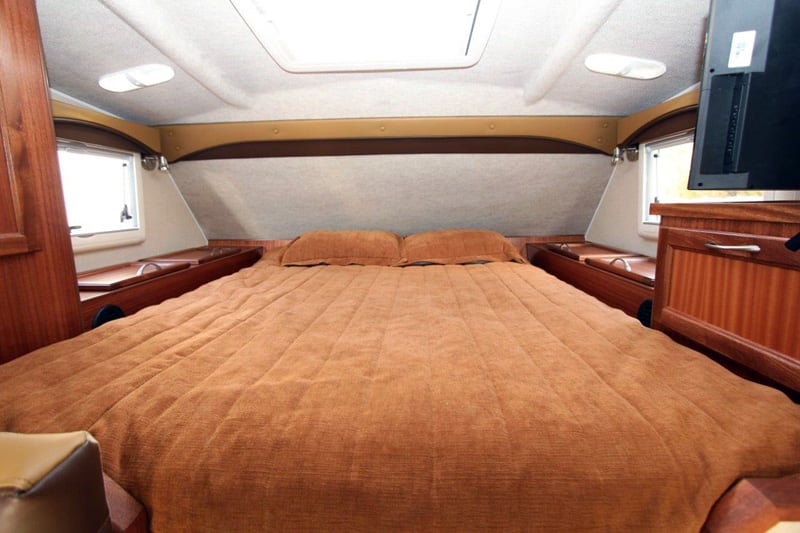 We wanted something richer for the dinette and valances in the Limited Editions. Our fabric supplier came in with sample cushions featuring leatherette and we were very impressed. There's also an additional foam layer in the leatherette cushions. The leatherette cushions are more comfortable.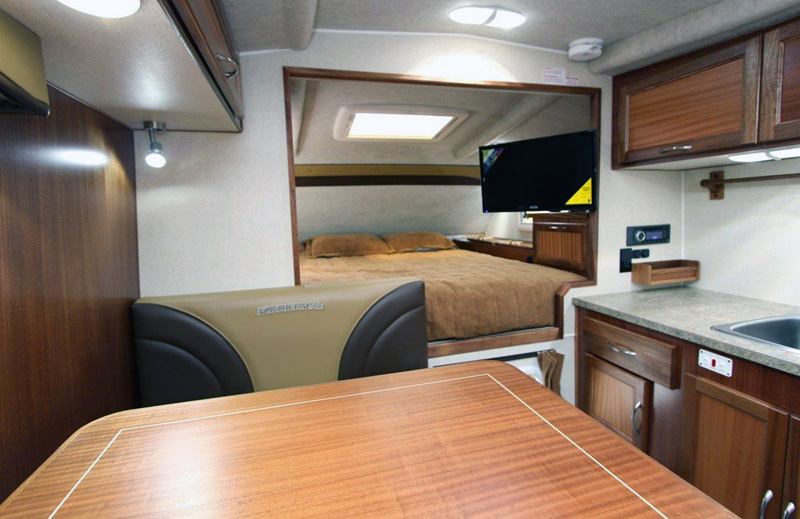 Did you choose between different brands and suppliers of leatherette?
We evaluated numerous swatch samples. Having two colors in the cushion caught my eye because they worked well for a two tone look.
Getting the leatherette cushions completed took longer than I would have thought. There were numerous details that took time to get right, like the stitching. We also had the Northern Lite logo stitched into the cushions. These are small things, but it took time to get it dialed in to the point where we were happy with it.
Why not go with genuine leather for the Limited Editions?
Our campers are used for hunting, fishing, and camping. With that in mind, the leatherette we selected is more durable than leather and will hold up for many years.
We wanted a material that is rich and luxurious, and will last as long as a Northern Lite will last. That's how we approach every product decision here at Northern Lite.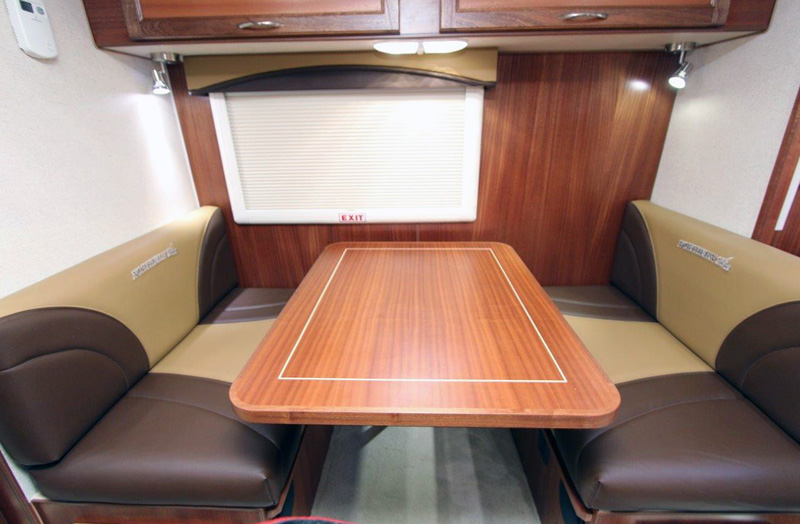 The solid Sapele wood table is simply gorgeous. Where did that idea come from?
My dad bought a new fishing boat. The boat company used Sapele for the cabinets and the table. We both admired the Sapele table and said it would look incredible in our campers. That planted the seed.
Are they made in house?
We outsourced the Sapele tables from a local high-end cabinet here in Kelowna because they require CNC cuts that we can't do here. The Sapele tables are expensive, but they turned out well and tie in with our Sapele cabinets.
There's a good possibility that we'll be manufacturing the Sapele tables ourselves in the near future. We are currently working on another plant expansion. Our plan is to purchase and install a CNC machine for the cabinet shop when the addition is completed. We are also looking to add an automated saw.