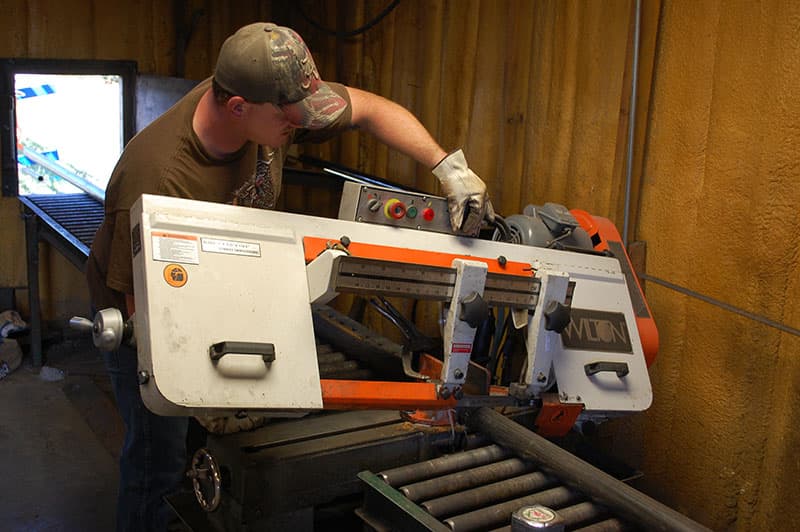 A new Stable-Lift system begins with steel tubing that Stable-Lift cuts, bends, grinds, and welds into shape.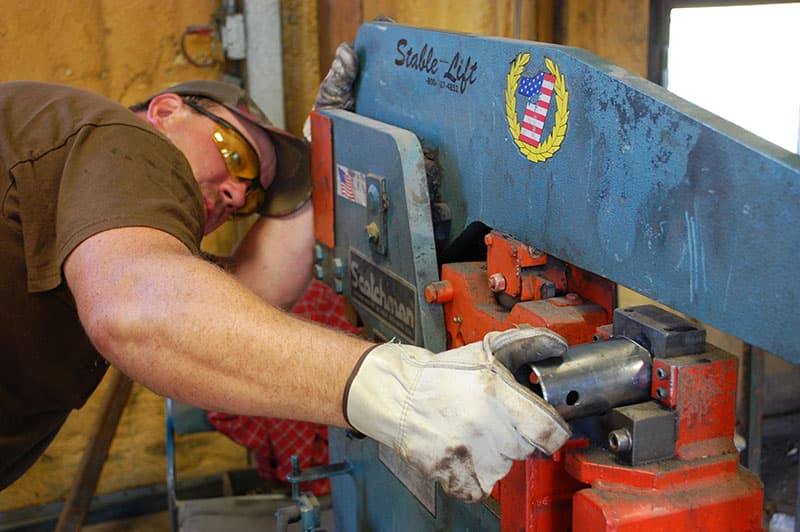 In these photographs, Shane cuts the steel tubing and makes some angle cuts.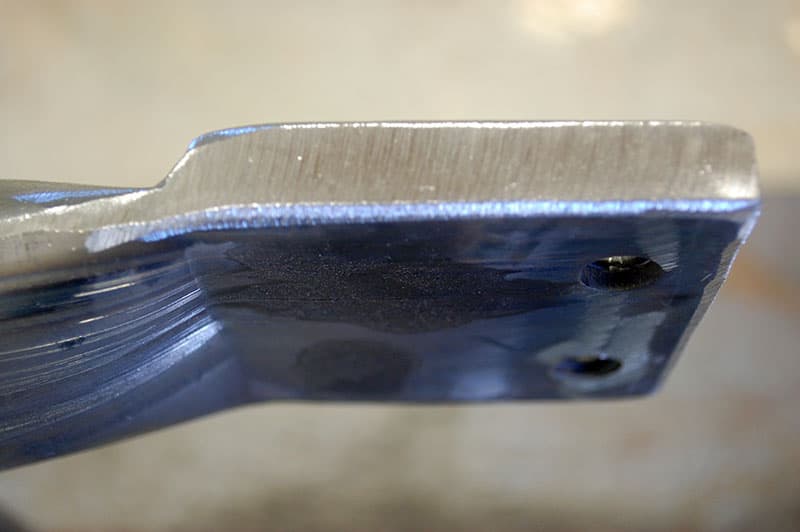 After the steel pieces for a Stable-Lift system are cut and bent into shape, the team grinds the edges smooth.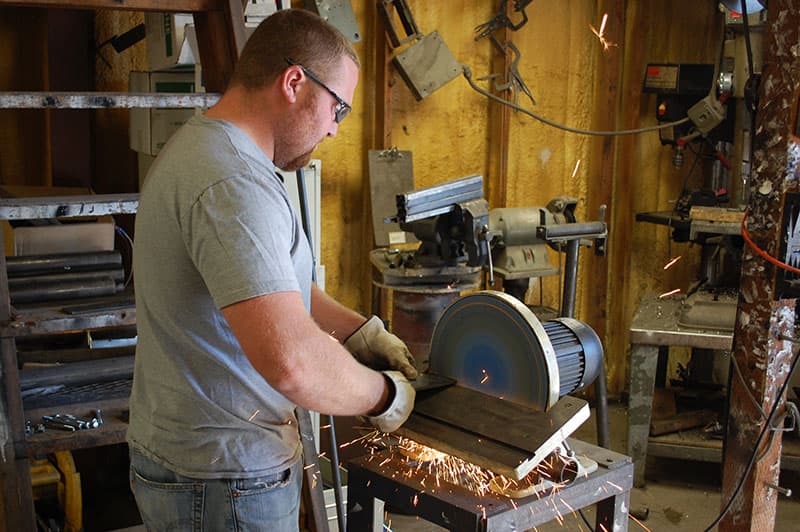 This is the final step before the pieces are welded together and begin to look like a Stable-Lift system.  Here you see Craig grinding part of a lift.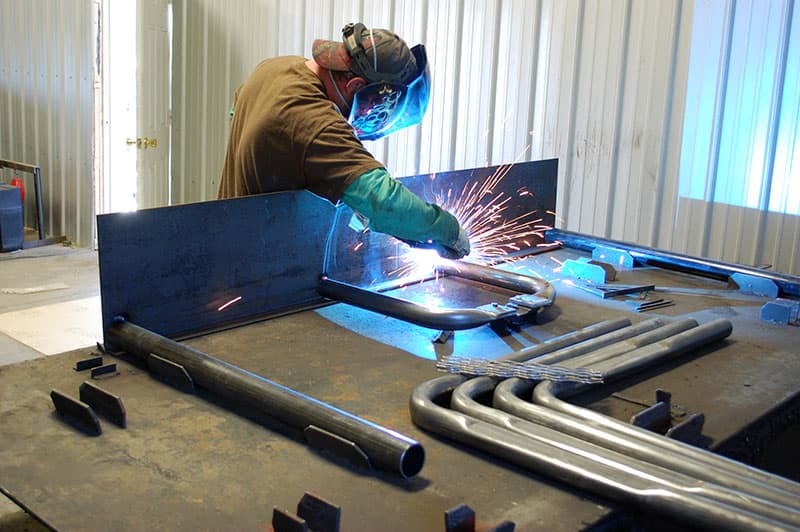 In a room adjacent to where the Stable-Lift system was installed, Craig and Shane work on welding table jigs.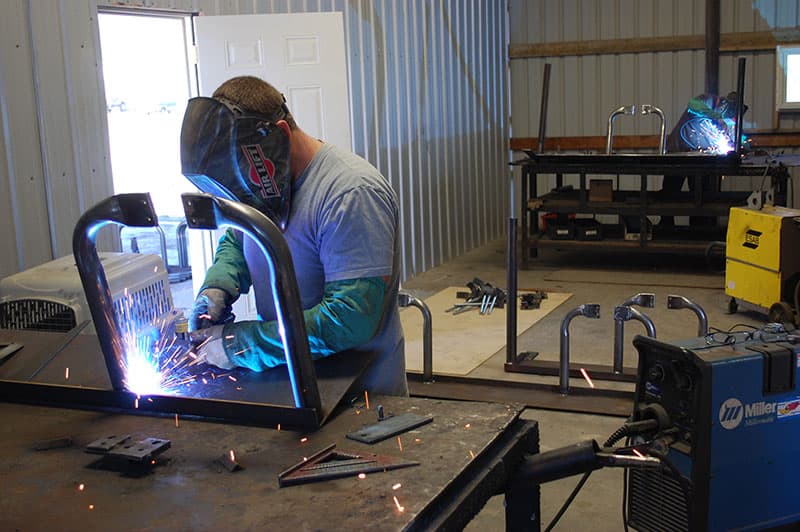 From opposite sides of the room, they weld the steel components they have pre-cut and ground.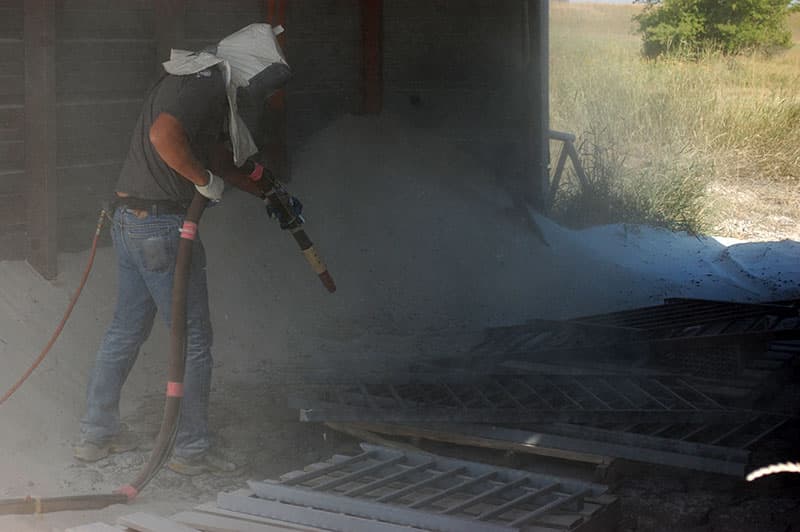 After Craig and Shane weld a complete Stable-Lift system, the components are sandblasted by Jim Cochran.  Sandblasting is not something for the faint of heart and requires a respirator mask, hood, and eye protection.  Even then, the resulting fine mist of sand and dust has a way of getting into everything.
Sandblasting also blasts away any imperfections on the surface of the metal and prepares the steel surface for powder coating.  Without proper sandblasting, the weather resistant powder coating would not be as strong and rust resistant.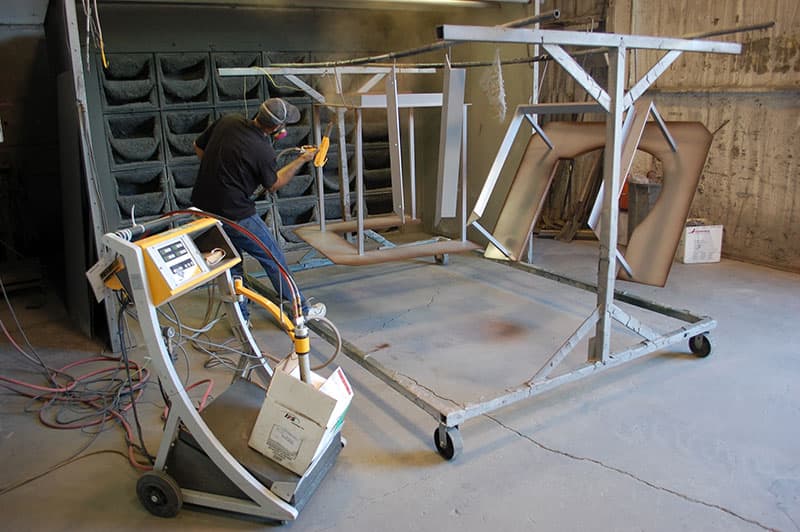 After the components have been sandblasted, they are brought inside for powder coat application.  First the steel sections are hung on metal racks and an electrostatic charge is applied.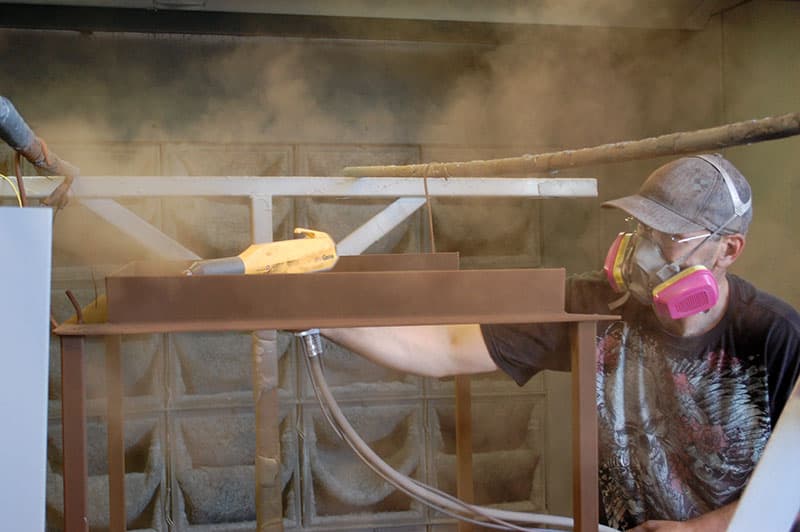 Then Steve Brown uses a powder coat gun to apply a fine mist of powder to the steel components which stick to the electrostatic-charged metal.  Again a respirator is necessary to avoid breathing the fine particles.