2011 Dodge Ram 1500
2012 Four Wheel Camper Raven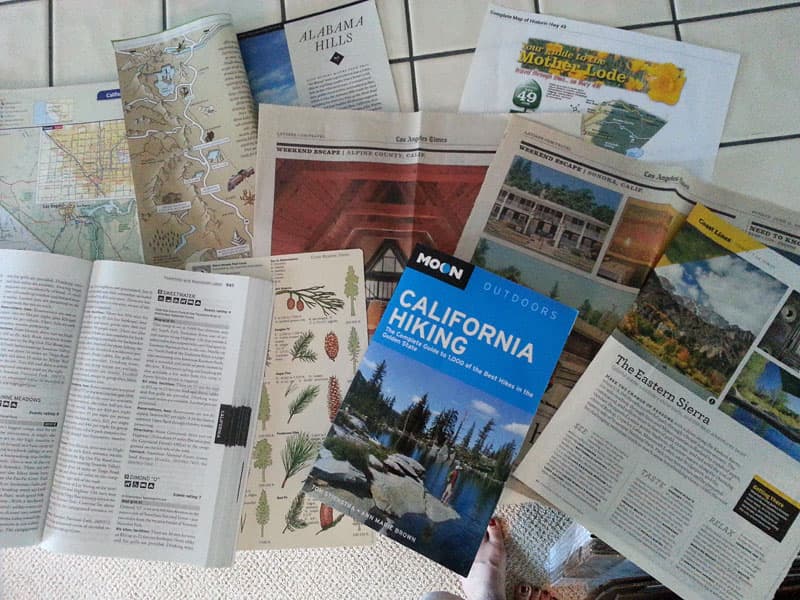 My wife and I took a trip this past September to explore the Eastern Sierras up Highway 395.  The plan was to visit the lakes on 395 and take the Sonora Pass to Highway 49, which is the gold rush area.  The fires on the Western Sierras put a stop to that side.  So, we cut our trip by a few days and went back down the 395.   We were able to see some of the changing of the colors on the way up the mountains.  Next year we'll go mid-October when it's spectacular.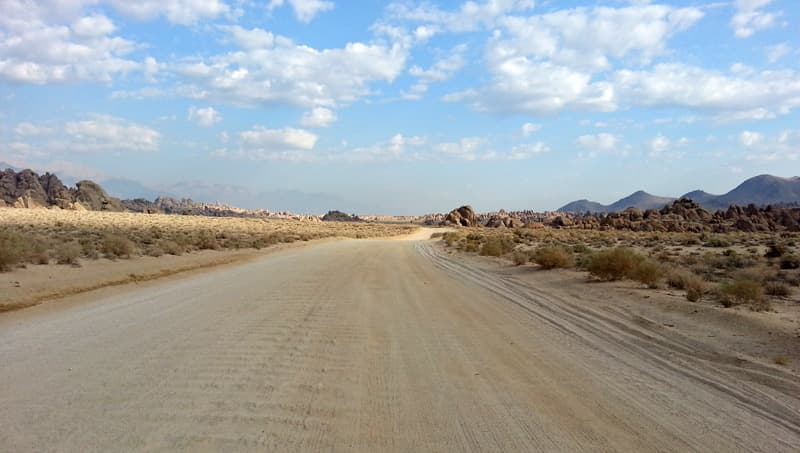 4. Long Pine Campground at the base of Mt. Whitney

The first stop was the Lone Pine Campground at the base of Mt. Whitney.  What a view!  Camping at the Lone Pine Campground was breathtaking.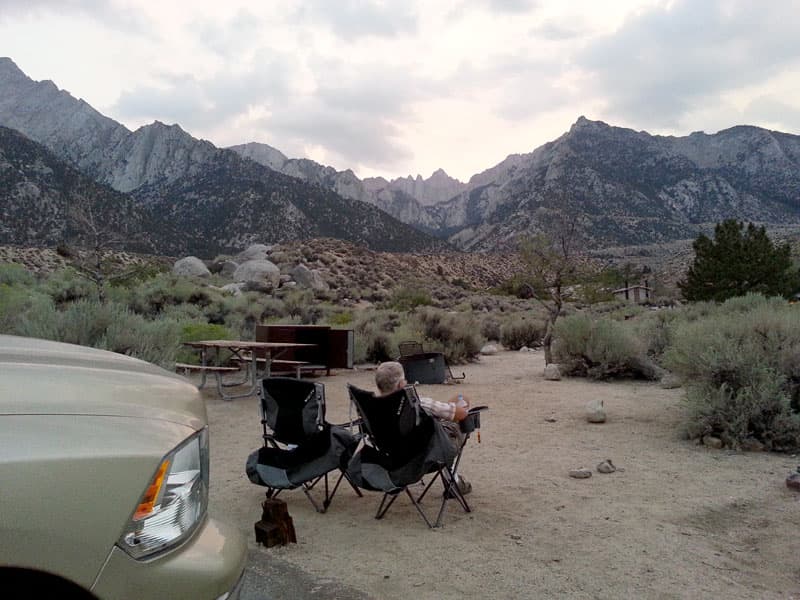 If you have a senior National Park pass (over 62), the camp fee is half price.  In peak season, the regular price is $19 a night.

We then explored the Alabama Hills where most westerns were filmed, including Django.  We also checked out the Western Film Museum in Lone Pine.  Both of these destinations are a do not miss.  As shown and explained in the film museum, even parts of Star Wars was filmed in the Alabama Hills.
Nearby Bonus: Manzanar Japanese Internment Camp
We also went nine miles north of Lone Pine, California and visited the Manzanar Japanese internment camp, one of the places the United States imprisoned American citizens of Japanese descent, without trial, during World War II.
Nearby Restaurant: Copper Top Smokehouse
We had lunch at the Copper Top Smokehouse in Big Pine, which is another favorite, and then headed up to the Bristlecone Pine Forest at over 10,000 feet.  Since it was so hot we stayed at a hotel in Bishop.  There is a nice campground on the way to Bristlecone which is only a $5 on the honor system.
Nearby Bonus: Laws Railroad Museum in Bishop
The next day we went to the Laws Railroad Museum in Bishop which was very cool, even though it was so hot.  Then, on the way to Lake Sabrina we stopped at the Bishop Burger Barn.  Yum!  Lake Sabrina was about 9,000 feet and pretty low because Los Angeles was siphoning off some of the water.   Even though the lake was low the drive up was spectacular and well worth it.
Cliff and Susie Kellogg
2006 Chevy 2500 HD
1999 Apache popup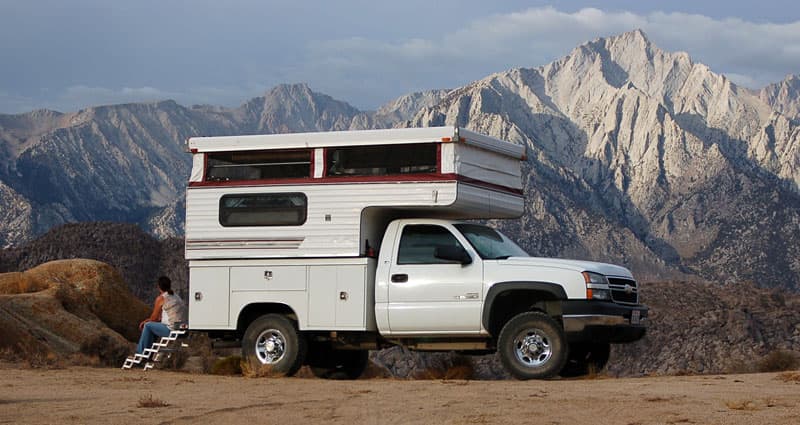 5. Eastern Sierra Interagency Visitor Center
When visiting the Alabama Hills, be sure to stop at the Eastern Sierra Interagency Visitor Center, located just south of Lone Pine, California, at the intersection of Highways 395 and 136.  They have numerous displays, maps, and books to help you get oriented to the area.
6. Amazing Photograph Opportunities Abound