It took us three days to drive the 900-kilometers from Dawson City. The scenery is just gorgeous. You go through a couple different mountain ranges.
The first fuel stop is at Eagle Plains. There's a gas station, motel and restaurant. The total population the town is nine. That's about 380-kilometers from Dawson City. You can also stop in Ft. McPherson or Inuvik for fuel.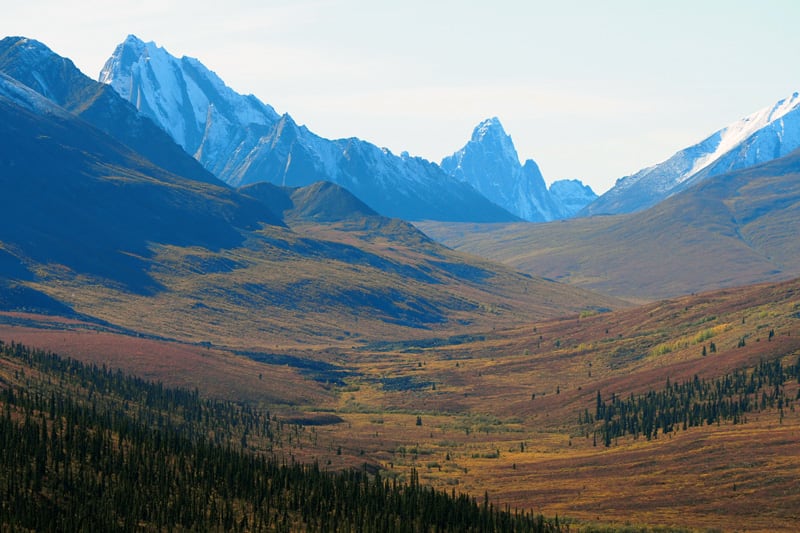 Above: The Ogilvie Mountains in Tombstone Park
There's a territorial park about 70-miles from Dawson City called Tombstone. It has stunning mountain ranges. The road is actually quite good to Tombstone.
Beyond Tombstone, the road starts to get worse. We spoke to someone along the way who works at the information booth. He said that the area had received more rain that year than the 56 previous years. That obviously didn't help the road conditions.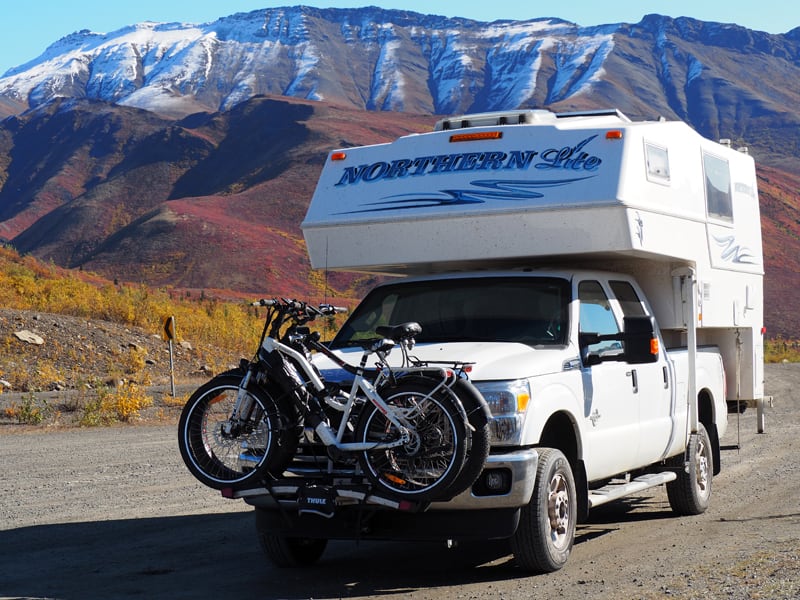 Above: Their Northern Lite in Tombstone Park
Could you just camp on the side of the road as you traveled?
Yes, you can pull over anywhere and camp. There are also some territorial campgrounds. We stayed in a couple campgrounds along the way.
It was all about the journey. I wanted to drive the road in the first year – before the tourist traffic changed the towns and villages too much.
Tuk has a population of about 900-people. They had a lot of tourist traffic this year. The locals fully know that tourists are going to change their community.
Prior to the road, employment was a major problem in Tuk. A large Military radar station and an oil camp had closed. The tourist traffic should bring in some much needed income.
There are some enterprising souls who have started a restaurant. Another started a luncheon and a story telling business.
The people who started the restaurant thought they would sell hamburgers and hot dogs. They were surprised when the tourists wanted to eat local foods like Muk Tuk – whale blubber. They also serve local berries and wild game.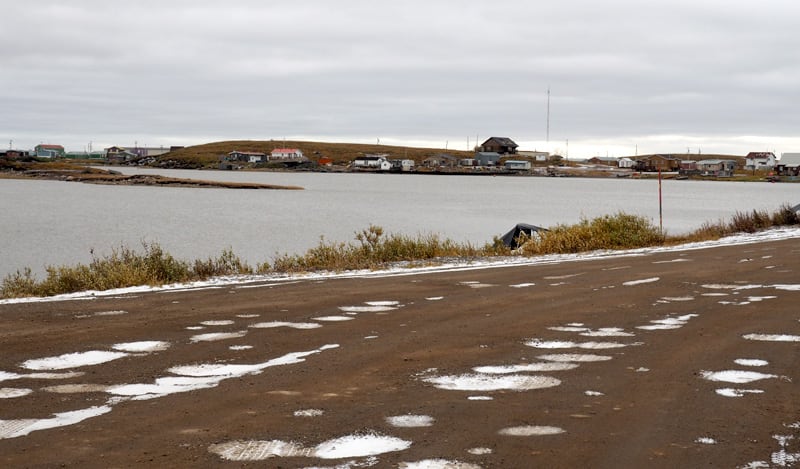 What is Tuk like as a town?
It reminded me of Newfoundland a bit. Tuk is a fishing village with a couple of good general stores. The houses are perched along the side of the ocean. There's a huge abandoned oil camp that's boarded up. The village has built a free campground with picnic tables, fire pits, and an enclosure.
The houses are fairly small because they are so expensive to heat. There are no trees, so wood heat is impractical. Fuel is trucked in and is quite expensive. There's a tremendous amount of snowmobiles and ATVs.