Kris Valencia, Editor of The Milepost, let us know that the 2015 Milepost is now available.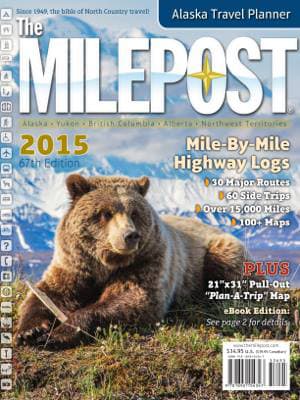 Click here to order your copy of the 2015 Edition of the Milepost
The Milepost is an absolute must for anyone considering going to Alaska.  It includes incredibly detailed information on the highways, byways, road conditions, ferry travel, lodging, camping, fishing, sightseeing and services in Alaska, Yukon, British Columbia, Alberta and Northwest Territories.
Congratulations to The Milepost team on publishing their 67th edition!