I also use my handheld Magellan GPS for navigating, but only for shorter distances.  That is because I am geocaching and, while going to my final destination, I'm looking for caches along the way.
Finally, there are, "I am going that way" decisions where I don't care where I'm going, and don't use any device.  I am out exploring and will be wherever I'll be.
What devices work best for me?  All of them." – Rich Bain, 1999 Chevy C3500, 2010 Adventurer 810WS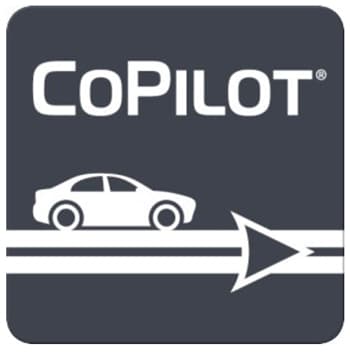 "I prefer maps for planning a trip.  I like finding the backroads that keep me in the mountains and off of the interstates.  I do not like GPS routing for a leisure/scenic trip.
I have the GPS on to make sure that I stay on track, as many of the backroads and intersections are not well marked.  If I have a specific destination to get to, I will use GPS.  When lost and I don't have a clue where something is, I ask Google on the smartphone to find it for me.  I often use the GPS to find National Forest Service roads and to find camping sites off the highway.
My main GPS is a Google Nexus 7 tablet running CoPilot.  I also use BackCountry Navigator.  These apps are also on my Samsung Galaxy S3.  I like using Android as I can use the same apps on both units. I have an older dedicated Garmin that I no longer use as I can get free worldwide updates for my CoPilot.
I also run several other apps on the Nexus 7, including rear view camera, engine monitors, etc.  CarHome Ultra provides a decent interface for traveling apps.
I have not yet found a good and inexpensive source for Forest Service and BLM maps, campgrounds, and recreational sites that will run on my droids.  NFS maps are just becoming available, but the government wants the same price as a print version of the map.
I have installed a remote antenna and booster for GPS, but so far I have seldom used it. Initial acquisition does take a bit longer but, once it's running, it seems to work okay." – Bill Peters, 2013 Chevy Silverado 1500, 2013 Four Wheel Hawk
"I use paper maps like I've always done, and a Garmin GPS.  But what about those times before maps were available?  How did folks navigate?  How about looking out the window at the terrain, and sun?
I went to Reno three weeks back and, on our first day there, at about 11:00am, the guy I went with says, "I know Carson City is south of here through the mountains, but where is that?"  With no GPS he was lost!  I said, "Look at the sun, figure out which way is south and look ahead for the low place in the mountains.  That's where the road will be."  Lucky I was along, or he might still be wandering!
I've traveled the United States from coast to coast and north to south many times, so I mostly don't need maps along the way.   I make it a point to study maps and computer routes over and over several days before leaving home.  I have most of the trip memorized, and all the major highway changes and directions before leaving home.  If I do make an error, it's just part of the adventure of exploration of new scenery!
Thanks for Truck Camper Magazine.  I look forward to all the fun herein, and all the stories of contributors, repair suggestions, and ideas.  It's great to share in the fun places and experiences of all!" – Bill Strickland, 1996 Ford F250, 1999 Lance 845
"We have a Garmin Zumo 550 plus two different atlases.  The camper cabover does not interfere with our navigation system." – John and Cathy Strasser, 2012 Chevy 2500HD, 2013 Eagle Cap 850
"I prefer to use maps, an atlas or Gazeteer, road signs, a compass, and the sun's position in the sky.  The batteries won't die on these navigational tools and they aren't affected by cloud cover, tree canopy, snow, or rain.  They are a proven method for navigation that have been around for centuries.
I have heard many stories of people getting lost or sent down dead-end roads because they were relying on GPS and were given incorrect directions." – Jeffrey Hall, 1996 Ford F-250, 1986 Real-Lite 950
"I like paper maps.  I like to have the whole picture to see where I want to go and potential alternate routes.  I then add in a Gazetteer book for seeing the "out of the way" places.  Once under way with our route in mind, I reference the built-in GPS navigation in our truck.
On occasion, when the truck is faced a certain direction and with cloudy/rainy skies, the navigation system is blocked by the cabover.  If that happens, out comes the paper maps if they're needed." – Pam Conner, 2015 Ford F350, 2015 Arctic Fox 1150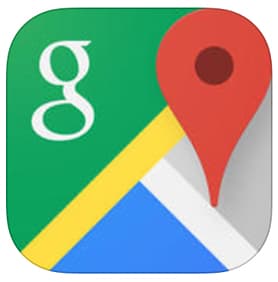 "We use mostly Google Maps on my Samsung Galaxy S4, but have added a Garmin RV GPS.  We always are careful to use our eyes and brains (what we have left of them) to assure an update hasn't missed something, or taken us on a route that's not there anymore.  Maps only got us messed up twice in recent years, but it happens.  Paper maps are good for the planning stages." – Cheryl Nelson, 2004 Chevy 3500, 1990 Shadow Cruiser 9.5
"Communication supports navigation.  We rely on redundancy and backups and carry systems that support our travel in both urban and backcountry locations.