Actor Martin Mull once famously said, "Talking about music is like dancing about architecture".  If that's true, then talking about the architecture of Bishop Castle will be like dancing about music.  Wait a minute, that might actually make sense.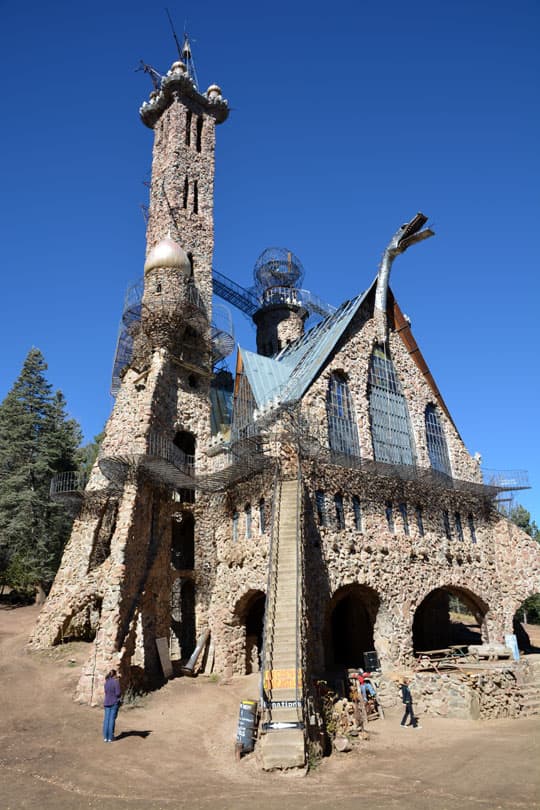 In a way, that really does help describe Bishop Castle, a multi-story, multi-room, and multi-faceted stone and iron work of art near Rye, Colorado.  Just as Kent explained, Bishop Castle makes absolutely no sense, until you see it.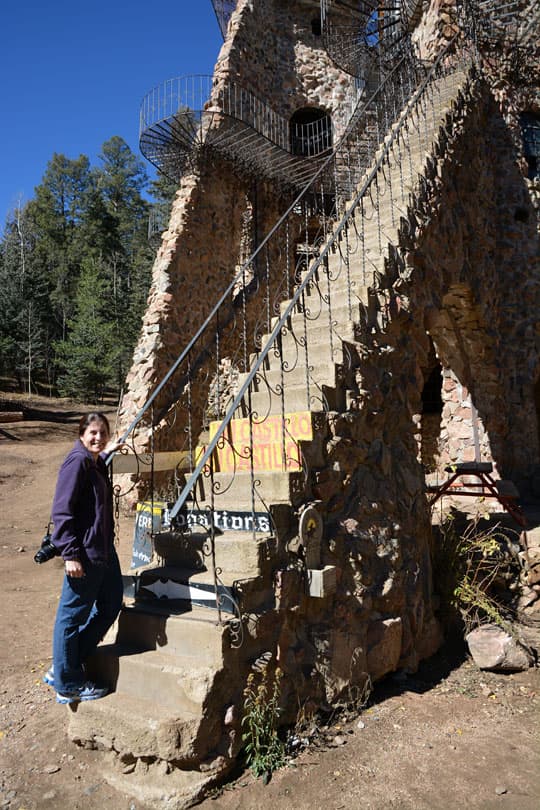 Above: The steep stairs leading up to the main room of Bishop Castle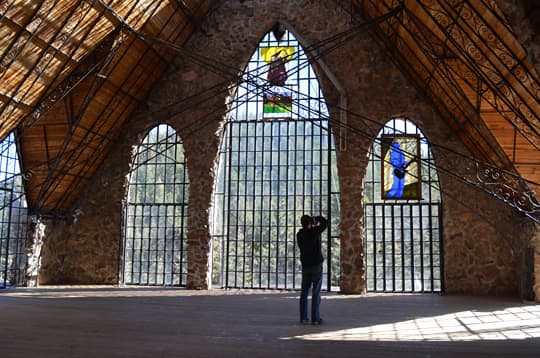 Above: Gordon taking a photo in the main room of Bishop Castle
Then it still makes no sense, but you're left in awe at the vision, audacity, and sheer labor of one brilliant and quite possibly insane man, Jim Bishop.  Through this prism, Bishop Castle can only be celebrated, as art, and the triumph of singular will power the likes of which most of us will never know.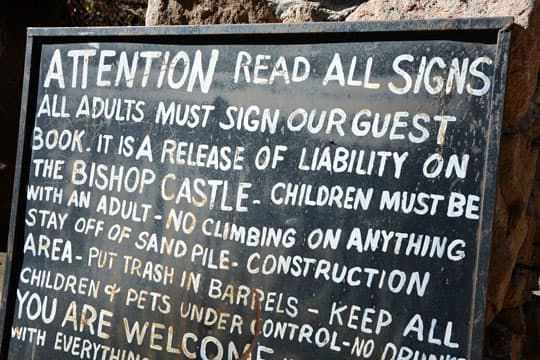 Above: A warning sign at Bishop Castle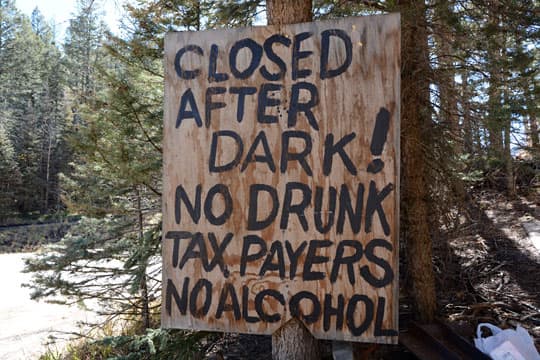 Bishop Castle is also really cool, and incredibly dangerous.  Everywhere you look there are signs that basically say, "You're taking our life in your hands if you're crazy enough to climb this illegal structure".

Your common sense alarms will be telling you the same as you ascend the main stairway onto see-through wrap-around iron work lattice balconies several stories above certain death.
Need to cure your fear of heights?  I've got the castle for you!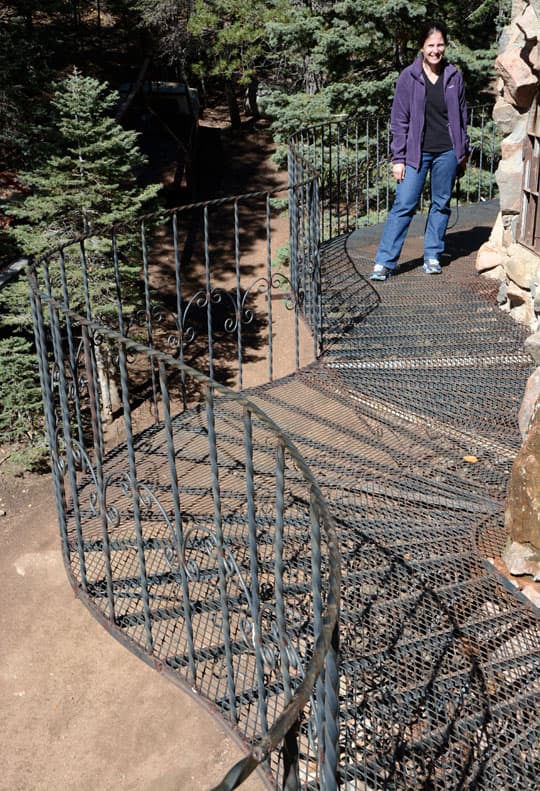 The reward for your bravery is to experience a structure unlike anything we've ever seen.  The stone and iron work is simply extraordinary.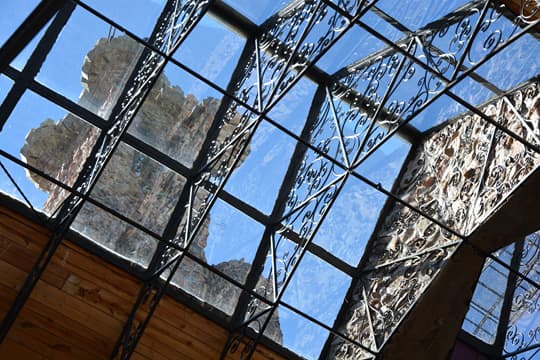 Above: The extraordinary iron work at Bishop Castle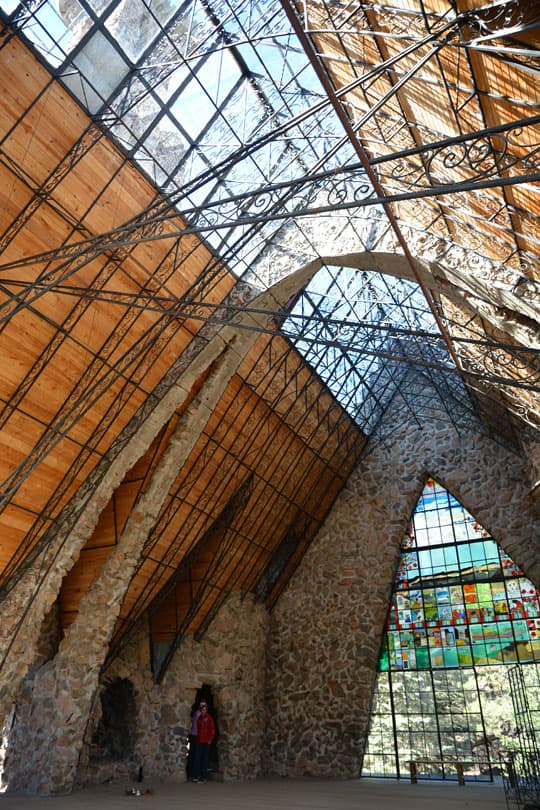 The organic forms and towering stained glass reminded me of something Tim Burton would design.  Seriously, someone should make a movie at Bishop Castle.  Call Johnny Depp, and break out the scissorhands.  I smell a sequel.