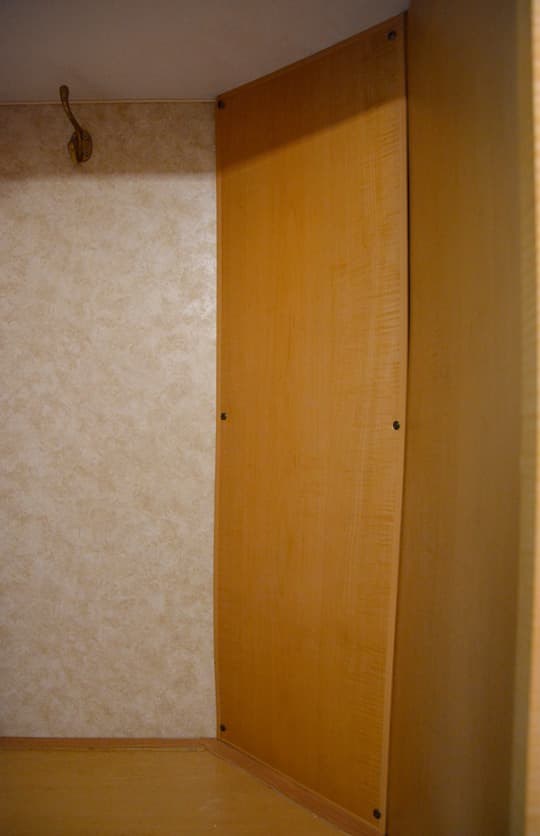 Above: Removable panel in our wardrobe closet where we ran wires from the junction box
On the back wall of our wardrobe closet, we discovered a removable panel where the original manufacturer ran wires for the entertainment system.  Tom recommended using this area to run the wires from the junction box on the roof to the solar controller below.  Had we not found this removable panel, we would have carefully tacked the wires from the junction box to the side cabinet wall with plastic cable tacks.
Installing the Solar Panel on the Roof
Above: Pat and Tom Emerick helping Gordon get the solar panel on the roof
Above: Attaching the feet brackets onto the panel
We prepared the solar panel for installation by screwing the solar panel feet brackets to the panel.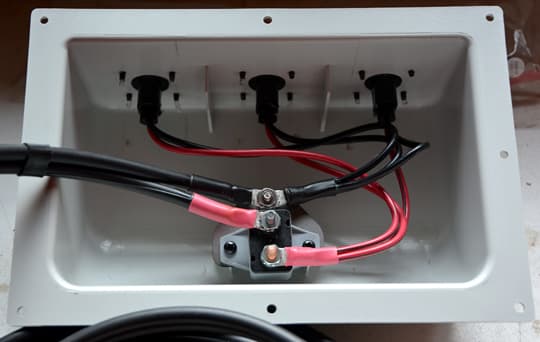 Above: The wiring inside the Zamp junction box
With the panel now on the roof, we connected the 8-gauge wires to the Zamp junction box including the corresponding positive and negative wire connections.  Tom had us check and re-check these wire connections with a multi-meter to make sure they were done correctly.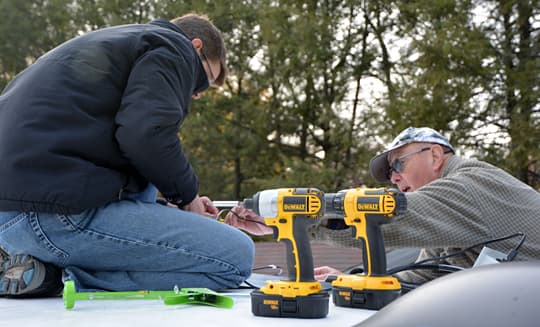 Above: Gordon and Tom checking and re-checking the wiring
Next we connected the wire leads from the Zamp solar panel to the corresponding wires from the junction box.  To connect the wires, we used the crimp connectors included in the Zamp kit and shrink wrapped the crimped connections with a heat gun.  The shrink wrap was strongly recommended by Tom to protect the crimped connections from the elements.
Above: Crimping the connections – click to enlarge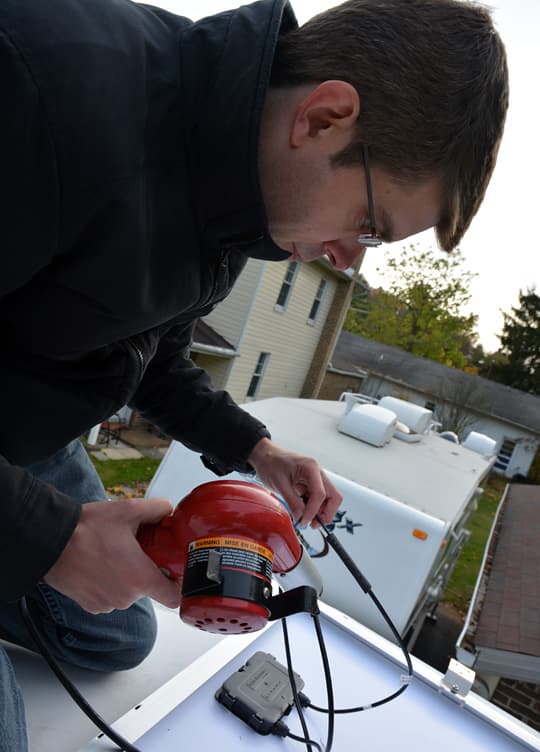 Above: Shrink wrapping the crimped connections with a heat gun
Then it was time to do something we would otherwise never do; purposefully drill a hole in the camper's roof.  Once drilled, the hole would pass the 8-gauge wire from the junction box down through the wardrobe to the solar controller.  Then the hole would be filled with Sikaflex 715, the same roof sealant used on the rest of the camper roof, and covered with the junction box, itself sealed with Sikaflex 715.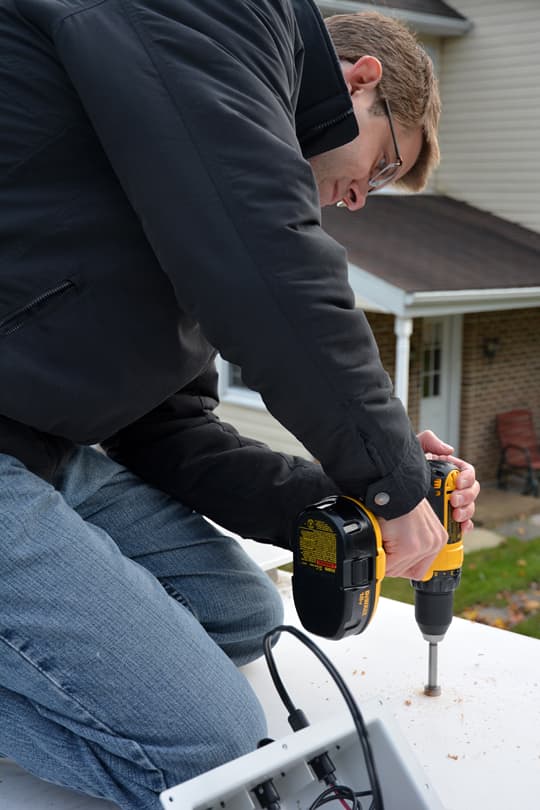 Above: Drilling the hole in the roof for the 8 gauge wire