"After towing a larger boat to the San Juan Islands near Seattle for many years, we sold the boat and got a camper and a day sailer.  The camper is very similar to our larger boat in size and amenities and fits our needs very well.  We got a Torklift SuperHitch that works great for anything we want to tow.  This combination allows us to enjoy sailing the many mountain lakes in Idaho and Oregon." – Bryce Dillree, 2007 GMC 2500HD, 2013 Wolf Creek 850, 1972 Ranger 20
"I tow a Ranger RT188.  My truck has the towing package, so it tows the boat without effort.  I fish all over Ohio, Kentucky, Tennessee, South Carolina, and Florida in the early spring and fall." – Gary L. Young, 2004 Chevy Silverado 3500HD, 2013 Northstar 850SC, 2014 Ranger RT188
"The Hewescraft is a fishing boat.  As the 835 camper is a 8.5-foot camper, I only need to use a standard hitch to tow the boat.  I do not have brakes on the trailer.  The 2015 F250 Super Duty comes with an air brake feature and tow/haul functionality which aids in the downhill descents.
I am an avid troller.  That means I fish for salmon, trout, kokanee, striper, and steelhead.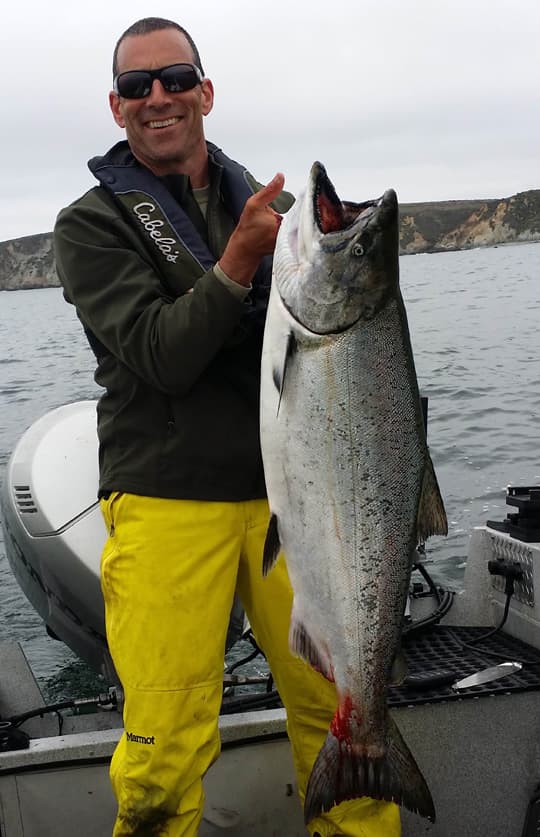 I primarily fish on lakes in northern California and southern Oregon.  I fish year-round, and prefer the early Fall through early Spring.  This is a time when most people tuck their boats away, but the fishing becomes excellent." – David Goodman, 2015 Ford F250, 2009 Lance 835, 2004 Hewescraft Sportsman
"We tow a 2003 Boston Whaler 150 Sport powered by a 60 EFI Four Stoke Mercury. Whaler is the legendary non-sinkable boat because it's foam filed.  The boat has a custom made aluminum trailer by Rolls Axle.  We added a Class V hitch and a 48-inch Reese extension to the truck.
We do almost everything in our boat.  We are located in south Florida so the Atlantic Ocean is our playground.  We typically trailer the boat down to the Keys (Key Largo is two hours away) and fish, snorkel, tube and cruise to the restaurants." – Peter Biron, 2012 Ram 3500, 2006 Lance 881, 2003 Boston Whaler 150 Sport

"I tow a twenty-five foot aluminum jet sled with a hard top.  The jet sled weighs over 10,000 pounds on the trailer.  I have a Torklift Superhitch Magnum with a custom 36-inch trussed extension on my F450 pickup.  It tows like a dream, even weighing in at 23,200 pounds.
I use my boat to fish for salmon, sturgeon, and some other species of fish.  I also run shallow rivers and whitewater in places like the Rogue River and the Snake River in Hells Canyon." – Cameron Stanyk, 2011 Ford F450, 2012 Lance 992, 2008 Custom 25 foot Jet Sled
"I have a 16-foot open bow runabout, outboard, on a trailer.  It's a pleasure boat.  My wife and I are by ourselves most of the time, so I don't tow people behind it much." – Eric Berg, 2007 Sierra 2500HD, 1980s S&S, 1960s Starcraft Capri
"I had a 24-inch extension box made and tow straight off the truck.  I fish, tube, ski, wakeboard, and kneeboard." – Mike Herring, 2010 Chevy 2500HD, 2003 Elkhorn 8R, 2002 Starcraft 1809 with 150hp Mercury outboard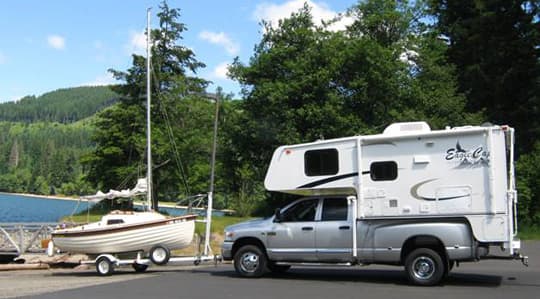 "My Montgomery 15 is a sailboat with a small cabin and room to sleep two and has a porta-potti and space for a battery, which is good for the reading lamps and powers my electric motor.  I also use a Yamaha 4hp motor.
The boat and trailer weigh about 1,600 pounds, so it tows quite easily behind the camper.  It takes less than hour to set up the boat for sailing.  To alleviate the problem of backing down a boat ramp, I added a front trailer hitch to push the boat down the ramp.
I also have a 10-foot Zodiac which has its own trailer.  I use the Yamaha 4hp motor for this boat and it's also set up to use the electric Minn-Kota.  It's great for fishing or crabbing and weighs less than 200 pounds, making it great for towing.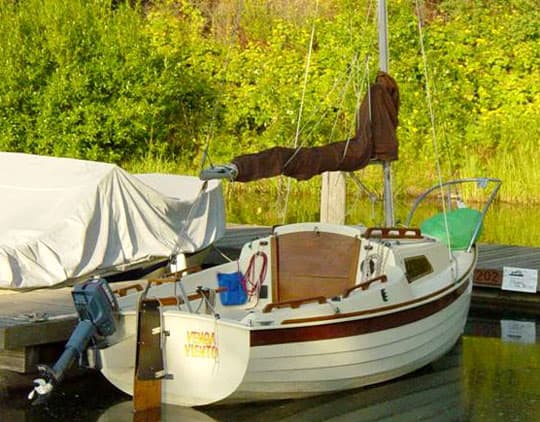 The Montgomery 15 I have owned since 1994 and it's mostly used only for sailing.  I sometimes fish from it, so that's where the electric motor comes in handy for trolling.