This past summer we published a few photographs of our camper at Wienerlicious, a world famous restaurant in Macinaw City, Michigan with a gigantic hot dog on top.  The resulting caption contest was both hysterical, and somewhat inappropriate.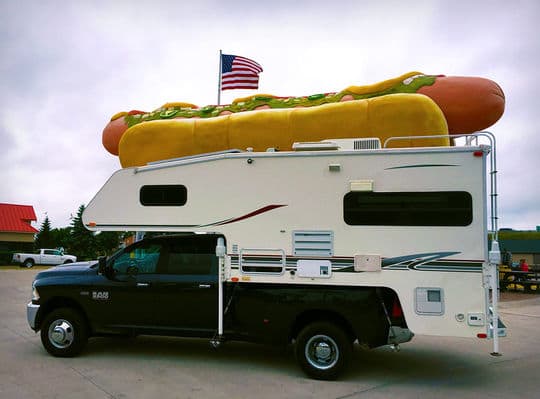 Never to be outdone, Bruce and Kim Scott have now sent in their own hot dog and camper photos from Wienerlicious.  Only Bruce and Kim evidently had a little more time (and fun) with the enormous wienie and their Northern Lite truck camper rig.  Nice wiener work Bruce and Kim.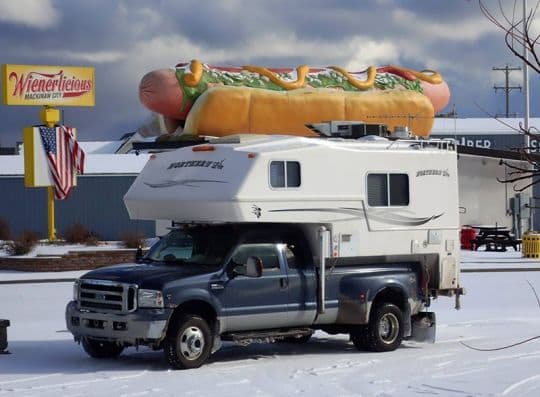 Something tells me that this whole hot dog thing isn't over.  Now that Bruce and Kim have upped the ante, more Wienerlicious camper and frankfurter photos are sure to follow.
If we get a few more, maybe we'll start a hot dog and camper gallery.  If you're anywhere near Macinaw City in your future travels, you know what to do.