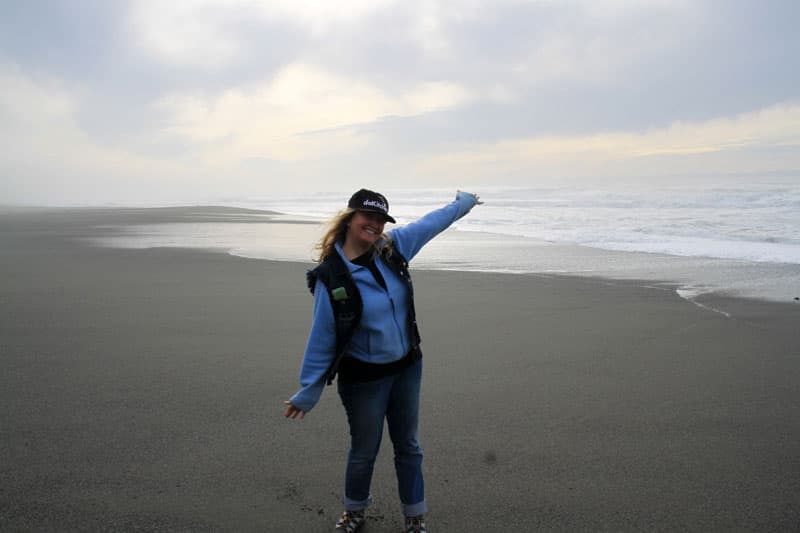 Above: Cheryl at Gold Bluff Campground in Redwoods National Park
TCM: Wow!  That's an eye opener.  Why did you want to leave Maui?  Other than the cost of living, Hawaii sounds like paradise.
Cheryl: I'm turning 50 this year, and I had been in Hawaii for 25 years.  Maui is 40 miles by 60 miles, so I have seen it all.  I really had the urge to discover new places and drive long distances.  I was dreaming about traveling.
I wanted to be able to go off-road and visit places away from the crowds and big RVs.  I didn't want the stress or hassle of pulling a camper.
I already had the four-wheel drive truck, so it was logical to go the truck camper route.  We wanted a durable and lightweight camper with low clearance for the backcountry and off-road.
We found Phoenix Custom Campers and liked that they were a small business with lots of history in building pop-up campers.  They allowed us to design the camper to fit our needs.  Our camper is 100-percent custom and exactly what we designed.  That capability is what caught our eye.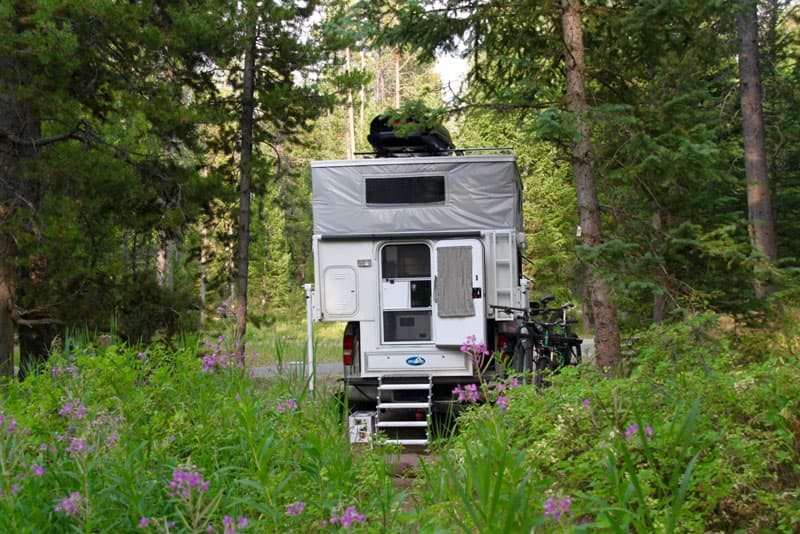 Above: Camping at Hebgen Lake in Montana
TCM: Since Phoenix Custom Campers sells factory direct from Denver, and you were in Maui, how did you proceed?
Cheryl: On their website they said that they would work with us, and that sounded perfect.  Robby Rowe, Co-Owner of Phoenix Custom Campers, told us that he would design what we wanted.  He was very receptive and gave us ideas.
TCM: We have talked to many Phoenix Custom Camper owners who rave about working with Robby and Cari Rowe during the design and build process.  What did you want in your Phoenix Custom Camper?
Cheryl: I was initially concerned about having enough storage, so I asked for a basement storage space under the main floor.  Before leaving Hawaii, I sold almost everything.  I wanted to make sure that I had enough storage in my camper for the stuff I kept.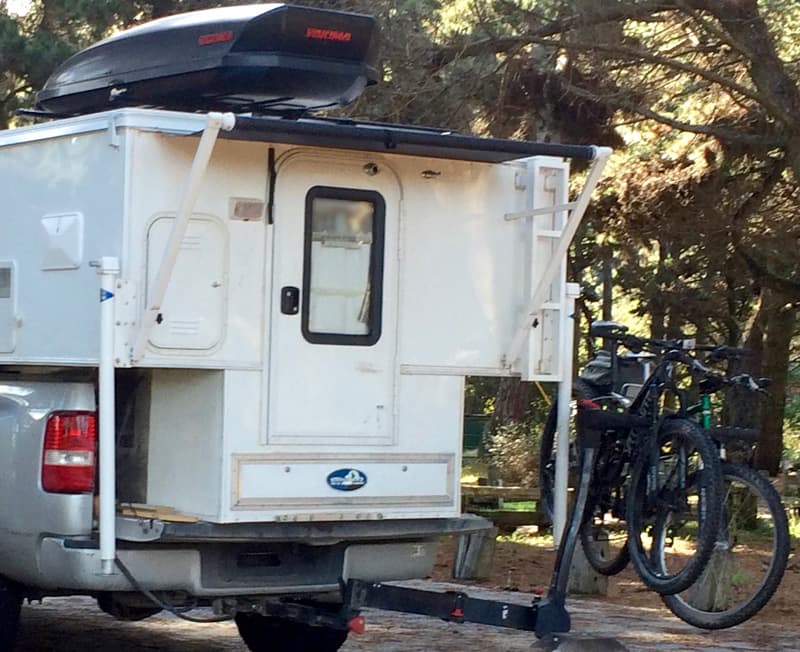 Above: The trap door that pulls out for easy to access exterior storage
Robby listened to my concerns and designed a storage area that runs the length of the camper.  To access the storage area, there's a trap door that pulls out.  It's very easy to access.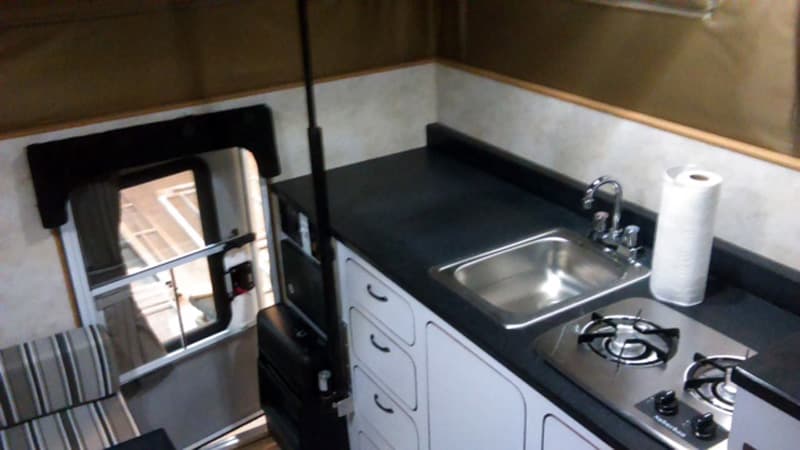 Above: Black Staron solid surface countertops and white cabinetry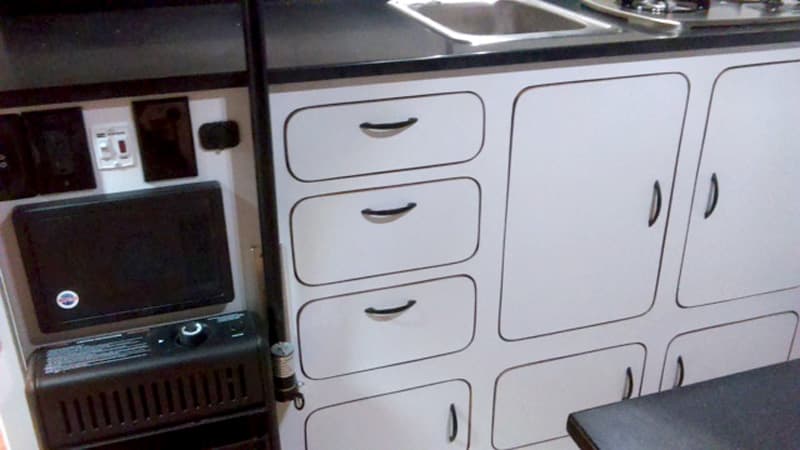 Above: Modern white cabinetry