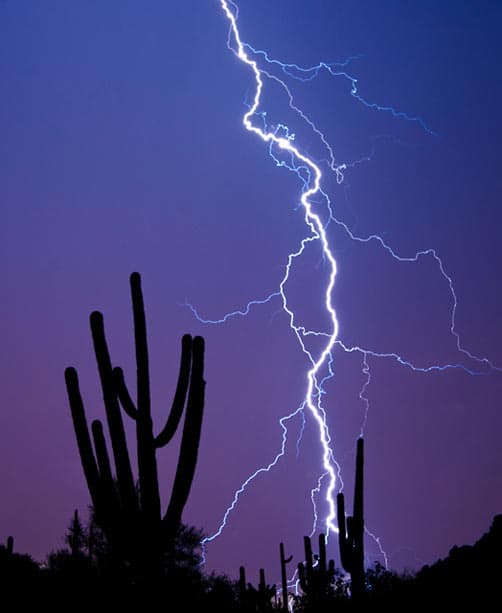 ABOVE: Desert summer monsoon storms are violent and ephemeral.  In order to photograph this one, I chased the storm cell from Tucson to Gila Bend, Arizona.  That combination of good composition and an active storm cell is surprisingly difficult to photograph.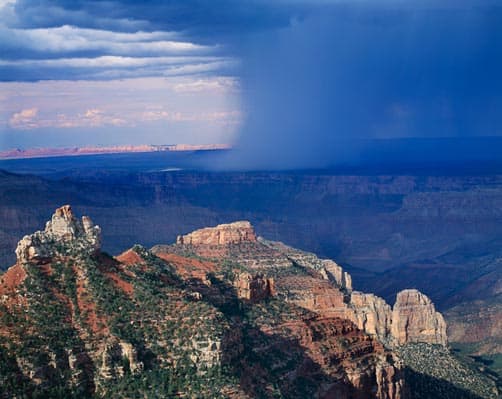 ABOVE: The North Rim of the Grand Canyon is a wonderful place to camp, sit out the storm and view the massive size of the storm cell from a distance that give scale and context.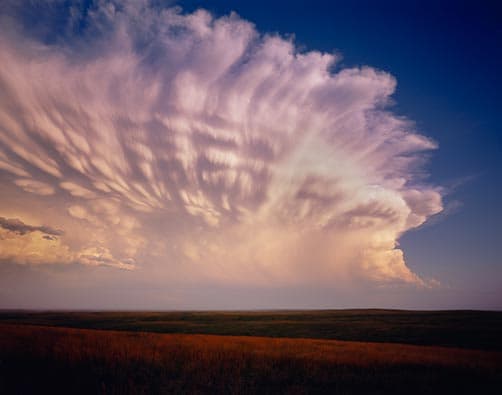 ABOVE: I was camped in the Cheyenne River Sioux Reservation's preserve on the high plains.  My purpose was to record the storm fronts that can sometimes morph into tornados.  Amid buffeting winds and serious nervousness on my part, I waited for the evening light to create magic in the sky.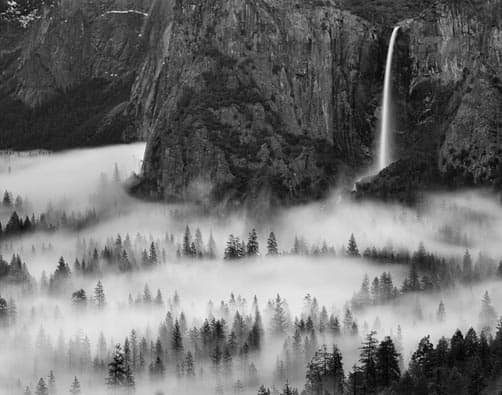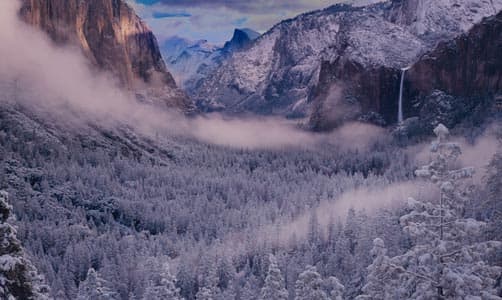 ABOVE: Waiting is everything.  Sitting out a winter storm in Yosemite rewards by providing foggy valley at dawn, with Bridalveil Falls seemingly pouring fog in the valley below.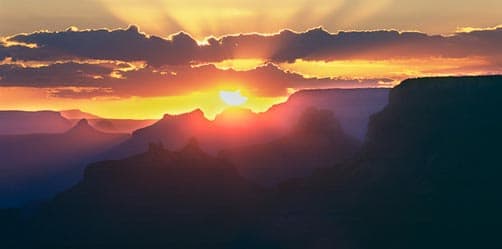 ABOVE: The summer storms at the Grand Canyon's Navajo Point, allows one to peer into an infinity of buttes and mesas toward a setting sun.
JACK DYKINGA'S TRUCK CAMPER RIG
Truck: 2010 Toyota Tacoma, extended cab, single rear wheel, short bed, 4×4, gas

Camper: 2010 Four Wheel Camper Eagle

Tie-downs and Turnbuckles: Four Wheel turnbuckles

Suspension Enhancements:
Firestone heavy duty airbags, adjustable Bilstein heavy duty road sensing shocks

Gear: PIAA bright headlamps and synthetic oil in all gear and transmission cases