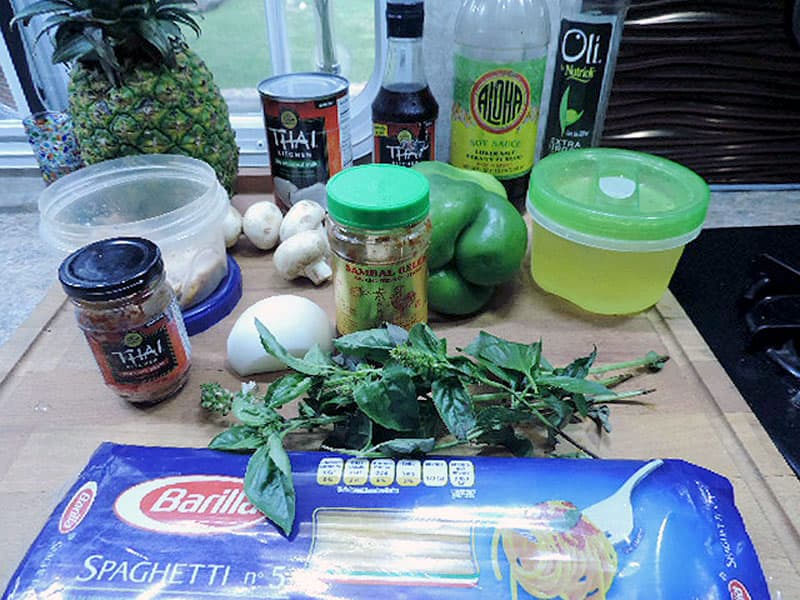 Above: Preparing Thai Red Curry pasta in a non-slide truck camper
As we moved from strictly backpackers, to car campers, to truck camper owners, our cooking style and taste buds have changed as well.  The days of a weekend of beef jerky and canned cheese whiz morphed into garden burgers and pasta salad.  Now, as truck camper owners, we have truly stepped up our camp cooking game.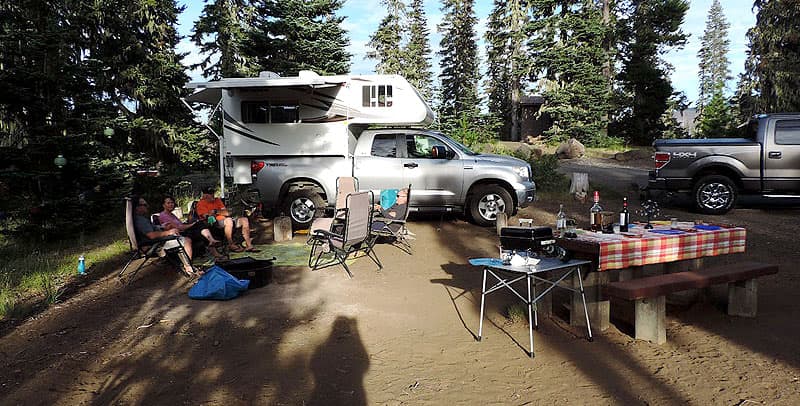 The most important thing I've learned about cooking in my travels is that fancy is not always the best.  In fact, the ability to take basic but quality ingredients, and create something remarkable, is the goal I continue to aspire to.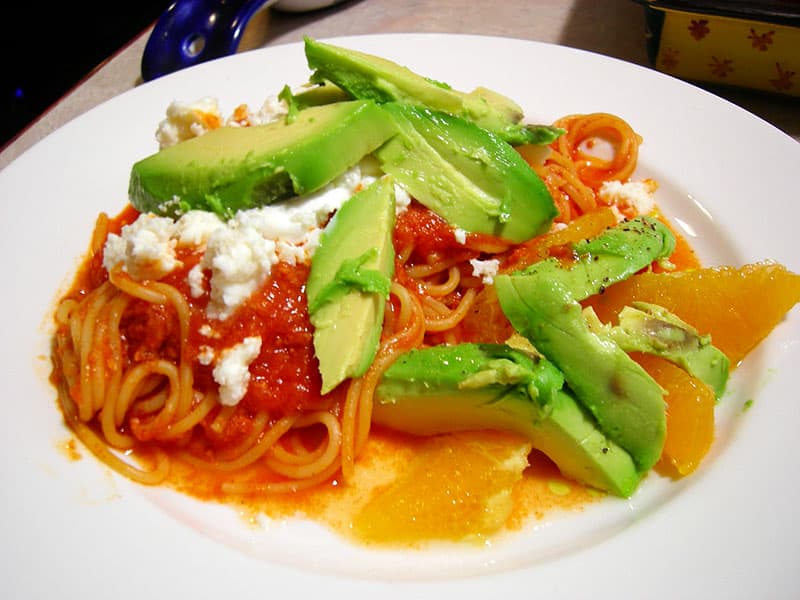 Above: Rhonda's Mexican spaghetti dish
Camp cooking is not about a lot of fancy gadgets.  Camp cooking is about a passion for creating amazing food.
Three Cooking Methods While Camping
In our Adventurer 80SK we don't have a microwave or an oven.  What we do have is everything I consider essential for making nearly any dish.
For most of our day to day cooking, we use our two-burner propane stovetop.  Our previous camper had a three-burner stove and I admit to being concerned about moving down to just two.
However, while a few dishes such as eggs benedict, for instance, require a little bit more finessing in the order of preparation than before, I have found that two burners is plenty.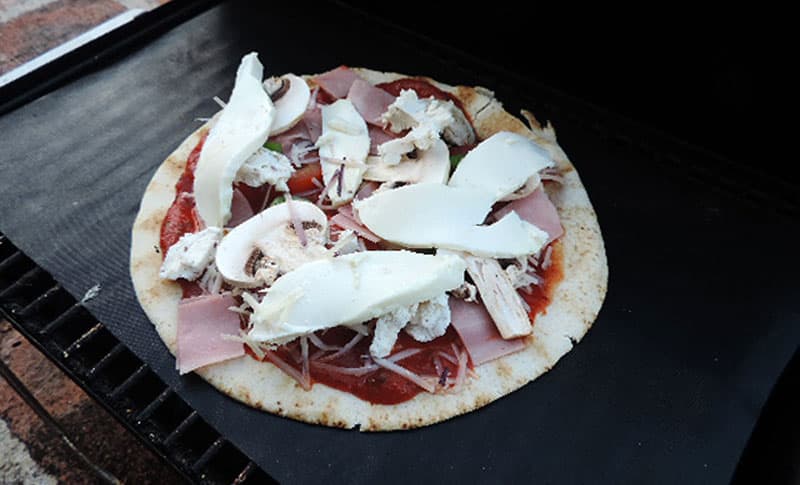 Above: Making BBQ tortilla flatbread pizza on the Weber propane barbecue
We also have a Weber propane barbecue.  Used in combination with our amazing nonstick and reusable barbecue grill mats, we use our barbecue for everything from burgers, to grilled fish, to stuffed chicken, to asparagus.  We even occasionally do bacon and eggs for breakfast on the barbecue.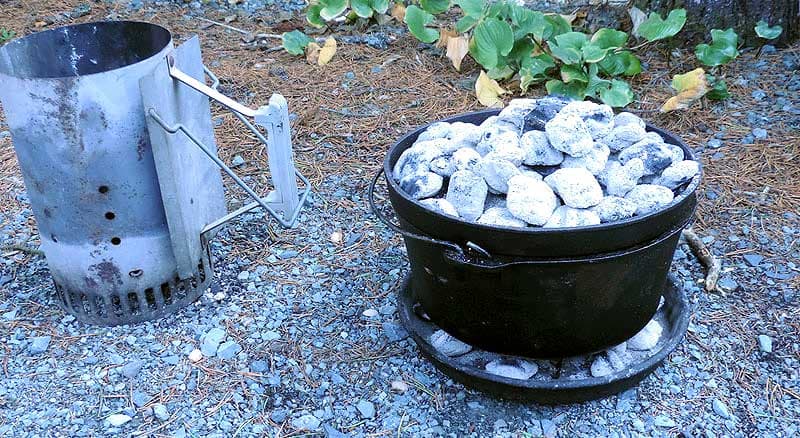 Above: Using their Dutch Oven to cook gourmet camping meals
Finally, we have a Dutch oven.  Previously we had lamented the inability to bake bread, chicken enchiladas, or roast chicken at camp.  No longer.  The Dutch oven changed our camper cooking world.
While many truck campers do have ovens, some of our friends have found them to be a bit persnickety, and have multiple hot spots.