You have just 7 days to choose 10 photos and vote. Shut down all garbage mashers, and close the blast doors. It's 2024 calendar picture-picking time people! Vote for your favorite calendar images now!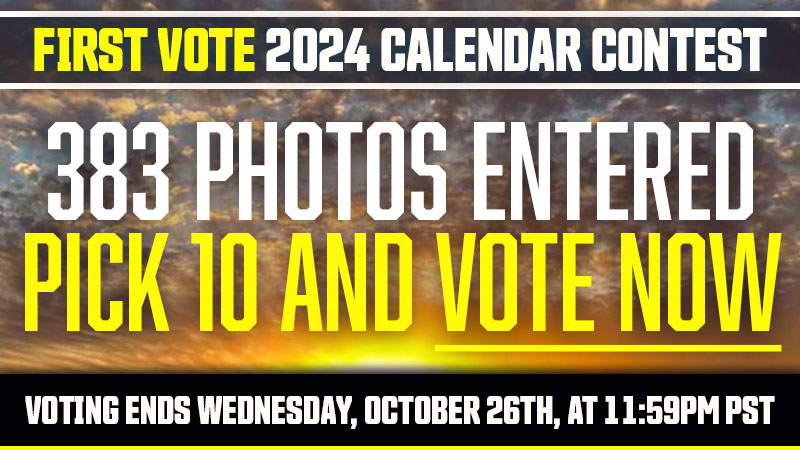 Welcome to the 2024 Truck Camper Magazine Calendar Contest vote. Calendar voting begins right now and ends this Wednesday, October 26th at 11:59pm PST.
For this first round, you can pick up to 10 photos. From this first vote, 24-finalists will be determined.  Then we'll hold a finalist vote next week to determine the 13-winners (12-months plus the cover).
To see the contest photos, click on the links below:
PART 1 – PART 2 – PART 3 – PART 4 
The 24-finalists will be announced Friday, October 27, 2023. Then, the final vote will begin.
VOTING IS NOW CLOSED.
You Must Decide: Do not discuss, share, or otherwise reveal your picture-picking process. In votes past, trusted friends, relatives, and spouses have been known to attempt to influence and coerce selections. Just last year a reader's Japanese fighting fish (Darth Beta) attempted mind control from inside his bowl.
Strong is this influence. Patience you must have. Con-cen-trate! Then, vote you must.