You have just five days to check out 442 entered photos, choose your favorite ten, and vote. Shut the front door, turn off your television and put on your picture-picking pants now. It's calendar votin' time.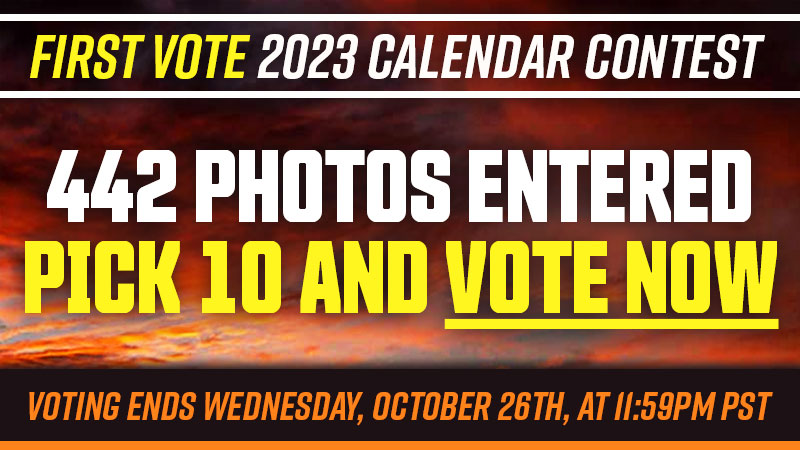 Welcome to the 2023 Truck Camper Magazine Calendar Contest vote.  Calendar voting begins right now and ends on Wednesday, October 26th at 11:59pm PST.  Calendar finalists announced, Friday, October 28th.
For this first round, you can pick up to 10 photos.  From this first vote, 24 finalists will be determined.  Then we'll hold a finalist vote next week to determine the 13 winners (12 months plus the cover).
TO SEE THE CONTEST PHOTOS, CLICK ON THE LINKS:
PART 1 – PART 2 – PART 3 – PART 4 – PART 5
The 24 finalists will be announced next Friday, October 28th.  Then, the final vote will begin.
Tip: During your image selection process, we highly recommend a full lockdown of your home and premises to avoid untoward voting influence from outside sources. Even within your domestic dome of voting seclusion, remain keenly aware of whispering spouses attempting to sway your decision. Last year one spouse served dinner with an entry number cleverly arranged in peas and mashed potatoes. It happens. Stay vigilant. Stay strong. Vote now.